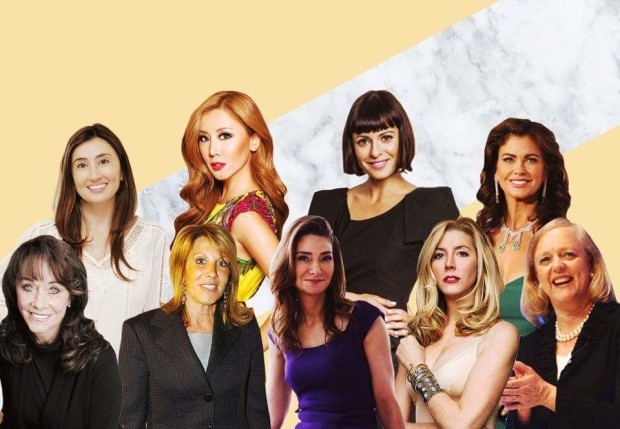 Sometimes, it really pays to be a woman. It even pays $10 billion to be exact, especially if you are part of the Forbes' Richest Self-Made Women issue. Rolled out this June, it presents the stories of nine women who made it on their own in different fields from real estate to cosmetics.
All of them represent how there is always a different key to success. And here is what we learned from each of them.
#1 Branding, branding, branding
Kathy Ireland turned around that bad connotation of using your name and body to get where you want. A model since 16, she lent her name to multi-million dollar ventures from tableware and office furniture to a line of handbags. Who is the queen of branding now?
#2 Diversify
You may have already heard of Sophia Amoruso's rags-to-richest story and even copped a copy of her book #GirlBoss. But do you know that Nasty Gal is racking up sales just as much as mega labels H&M and ASOS? You think Sophia would stop there but apparently, she is moving on with a podcast called #Girlboss Radio and an autobiographical Netflix comedy.
#3 Know when to sell out
Toni Ko led the drugstore makeup brand NYX Cosmetics until 2014 when she sold it to L'Oreal for a cool $500 million. But instead of buying a yacht or island and calling it a day after that, Toni has created a new venture called Perverse Sunglasses.
#4 Find a niche
If you ever needed that extra support and tuck under your pants, thank Sara Blakely who created Spanx. The label is now worth a $400 million and proves that your ingenious idea is something everyone else needs but isn't doing anything about.
#5 Keep on going
When Diane Hendricks' husband died, she maintained chief status at ABC Supply, the leading roofing company in America. Despite offers to sell the company, she refused and has kept the business at the forefront of its field.
#6 A diploma is still worth it
Before you say that not everything is about having a fancy degree, take a look at Meg Whitman. A graduate of Princeton and Harvard, she is the current CEO of  Hewlett Packard Enterprise. Before that, she served as an executive at Hasbro, The Walt Disney Company, and Procter and Gamble. Before Carly Fiornina dared the Republican nomination and Hillary Clinton entered the picture, Meg was touted to be most likely to be the first female POTUS.
#7 Appeal to the masses
Katrina Lake established Stitch Fix to serve one purpose: get everyone their own personal stylist. Now the empire she created is worth $25 million.
#8 Don't let your personal struggles stop you
Perhaps one to be called the queen of real estate, Dorothy Herman leads Douglas Elliman that checks in $600 million annually. But that wasn't before she became a mom at 19, and losing her mom to a car crash which also disabled her father when she was just 10.
#9 Big ideas can start somewhere small
In a college dorm room, Liz Etling established TransPefect. One of the largest translation firms in the world, it caters to giant companies like AT&T, Google, and Wal-Mart. The company is up for sale this year which will be a big acquisition given its annual revenue of $505 million.
[
Forbes
]
Art by Dorothy Guya
Follow Preen on Facebook, Instagram, and Twitter