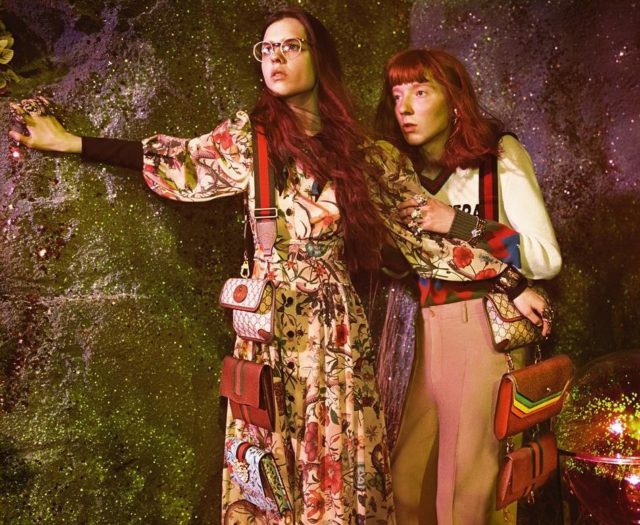 We don't have flying cars in 2017 yet, but Gucci did give us the Star Trek-inspired fashion editorial that we never knew we needed. Complete with green aliens, rocky spaceships, and silver robots.
The fall/winter 2017 campaign, directed by Glen Luchford, featured Alesandro Michele's latest women's and men's line. You'll also see Gucci's signature vibrant and floral motif. Now, just imagine if aliens wore designer clothing like this while invading Earth.
One robot-looking person, who I assume is Spock with heavily contoured cheekbones, wore a red suit. W Magazine noted that it's like a modern version of the Star Trek captain's uniforms. He's also backed up by women in floral boots.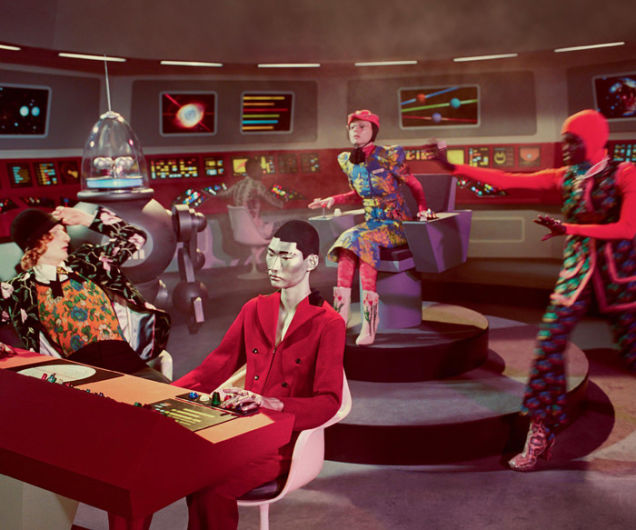 Others monitored the surroundings with diamond-encrusted specs.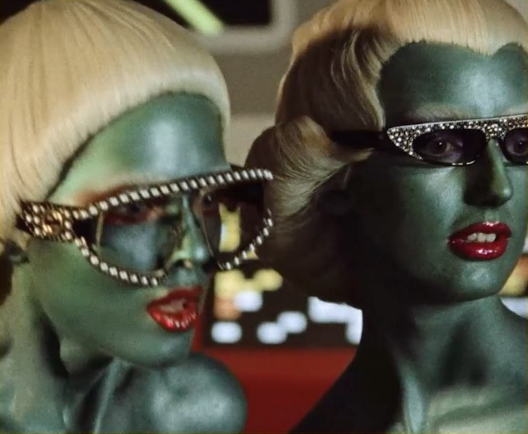 The women teleported to Earth in the glitziest trench coats. (Probably off to find more coats.)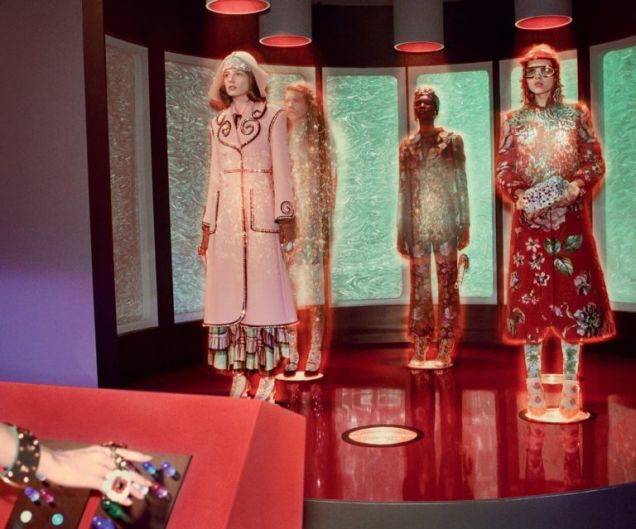 And managed to run back to the ship wearing an oversized straw hat and long skirt, and carrying a Gucci luggage.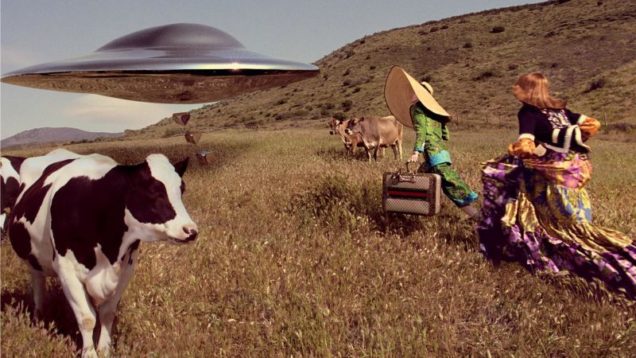 They also have the technology to travel back in time to battle a T-rex. Though I'm not sure if their denim and silk getup is appropriate for the job.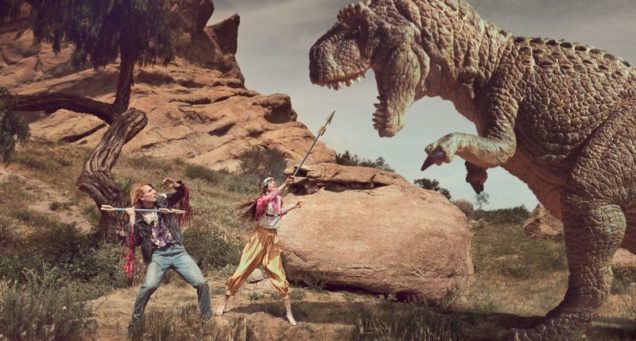 Oh, apparently you also need to be stylish while getting abducted by a swamp monster.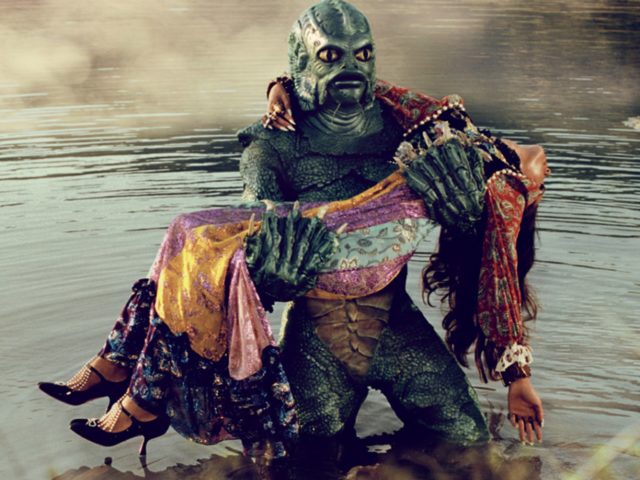 What do you think of this campaign? Can it pass for a Star Trek mini-movie? Maybe Gucci can design the film's costumes next time.
Photos courtesy of Gucci via Jezebel
Follow Preen on Facebook, Instagram, Twitter, Snapchat, and Viber
Related stories:
Gucci's New Décor Line Was Made to Dress and Re-Dress Your Space
WATCH: The Gucci NYC Store Transformed by GucciGhost
GEEK ALERT: Canadian Cosmetics Giant Collabs With 'Star Trek'