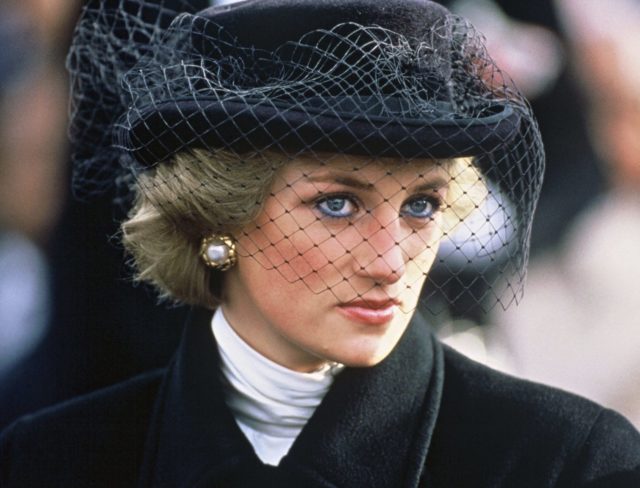 In Diana: In Her Own Words, a new documentary on the late Princess of Wales, tapes reveal how Diana called the Queen for help when she realized she was in a "loveless marriage."
These tapes were recorded by Diana's public speaking teacher Peter Settelen where Diana goes on to describe heart-wrenching ways she tried to cope with her situation. She once sought comfort from the Queen, "So I went to the top lady and said: 'I don't know what I should do.' She said: 'I don't know what you should do.' And that was it. That was 'help.'"
A few other revelations involve a mystery man with whom Diana was infatuated with. "At 24, I fell deeply in love with someone who was part of all this and that was all found out and he was chucked out and then he was killed. And that was the deepest blow in my life I must say." Speculation remains that this would be referring to Barry Mannakee, who was part of the royal protection squad until he died of a motorcycle accident. She then would talk about how the royal family disapproved of the unconsummated affair because "they didn't have any proof." Diana then said, "I should never have played with fire, but I did and I got very burnt. Three weeks after he left, he was killed in a motorbike accident. And he was the greatest fun I have ever had."
Furthermore, the tapes also contains details of how she really felt towards Prince Charles, from being unimpressed by him at first, and how they only met 13 times before they got married.
These tapes have been highly-contested since being discovered in 2001 at the home of Paul Burrell, the former royal butler. There was attempt to legally ban them from being broadcasted while Prince William and Prince Harry were still alive, while the Spencer family tried to get custody of them.
The tapes make up a very intimate portrait of Diana in the documentary which will include participation from Anne Allan, her dance teacher, Patrick Jephson, her private secretary, and her close friend Dr. James Colthurst.
Diana: In Her Own Words comes as part of the run-up to remember her 20th death anniversary. It's defintely something to watch after Diana, Our Mother: Her Life and Legacy which features a closer look at the royal princess through they eyes of her sons Prince William and Prince Harry.
[
The Guardian
]
Photo courtesy of  PopSugar
Follow Preen on Facebook, Instagram, Twitter, Snapchat, and Viber
Related stories:
Prince William and Prince Harry Share Memories of Princess Diana
Prince William Said It Took 20 Years Before He Could Talk Openly About Princess Diana's Death
If Princess Diana Were Here, What Would She Shop?