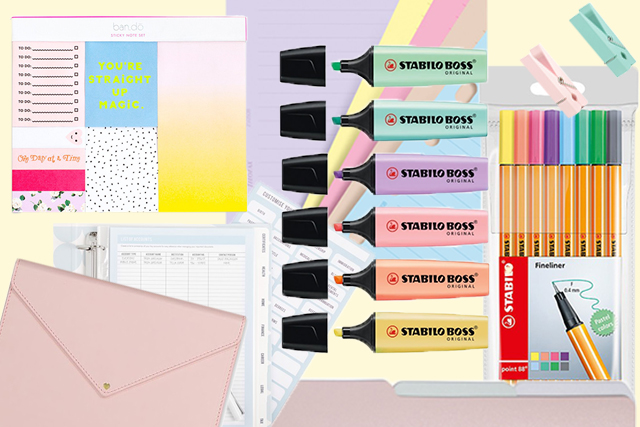 One thing I look forward to whenever I go to the mall are new stationery items even though I still have a lot of unused items. (I know, it's called hoarding.) They're so hard to resist especially when they come in nice colors. One popular color palette most stationery brands seem to adapt is the pastel scheme. It comes as no surprise since the faded blues and pinks make for a charming and appealing design on their products, whatever season it may be.
If you're tired of the usual colors for paper and pens, here are some pastel-colored stationery items that are functional but stylish. For one, it makes office work and #adulting more fun.
Filofax Notepaper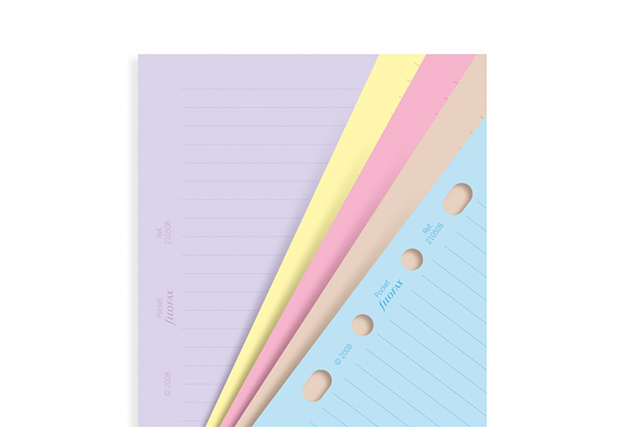 Why go for boring white paper when you can add some color to them? These Notepapers from Filofax come in the classic pastel color scheme that's definitely an eye-catcher. Insert them in a binder or folder so you can make taking notes a little less boring. Available at Noteworthy, Greenbelt 5.
Typo Pegasaurus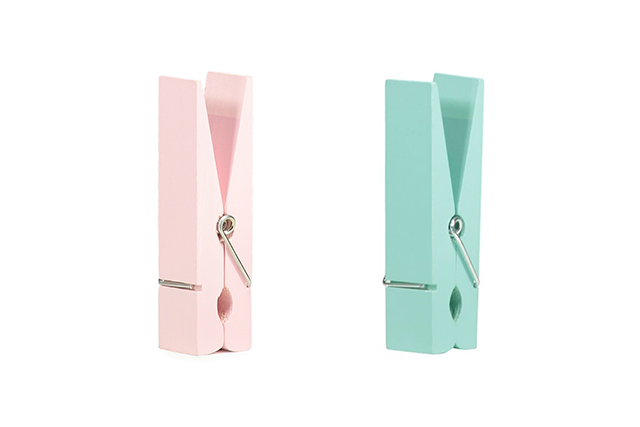 Let's be real: One of the best things about having your own desk, whether at work or at home, is decorating it your own way. If you want your pictures or cards to stand out, you can use the "pegasaurus" to hold them up. It comes in a chic pink and teal color that will surely keep your desk in style. Available at Bonifacio Global City.
Stabilo Pastel Point 88
Whether you're taking notes for your office meeting or you're planning logistics for an event, it's important to make sure everything you write down is organized. One fool-proof way to do this is to color-code your notes. May I suggest you try Stabilo's smooth, pastel-colored pens for this? Available at National Book Store branches.
Paperchase Flyaway Document Wallets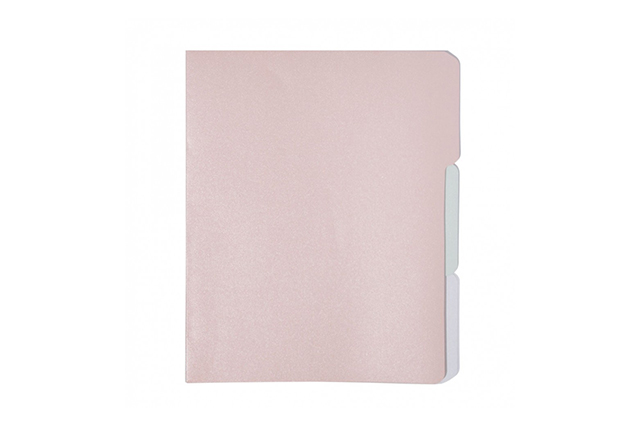 If your work is paper-heavy, it's pretty clear you're going to need some folders to keep them organized. But of course, that's not enough because you have to categorize each one. These document wallets will allow you to color code your papers so whenever you may need them, they're sitting pretty and neat on your desk. Available online.
Stabilo Boss Pastel Highlighters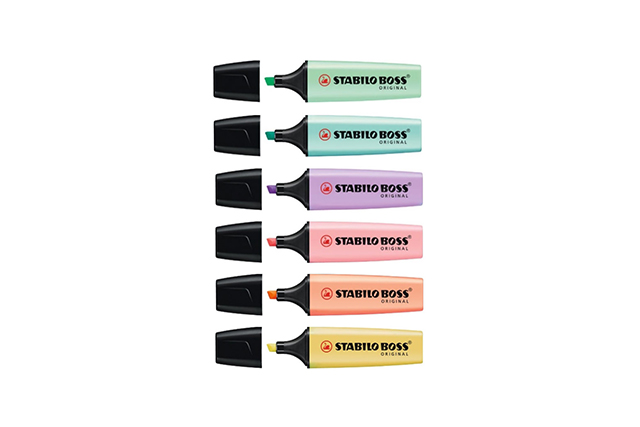 Another easy way to color-code your writing is to highlight them. This method also makes sure you never forget which parts are important or urgent. Stabilo's highlighters come in a wide-angled tip and shades that are brighter than most pastel colors so you surely won't miss them when you're reading. Available at National Book Store branches.
Typo Close Journal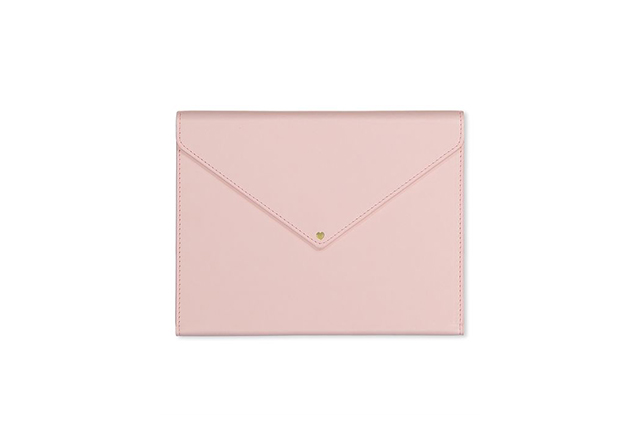 If you're someone who just can't go anywhere without a pen and paper in hand, this journal from Typo is perfect for you. It houses a journal and pen in a portable case that has a magnetic flap so you can be sure that it's secure. It also has extra slots for cards and change that you may need. And have I mentioned how gorgeous that shade of pink is? Available at Greenbelt 5.
Kiki.k Important Documents Folder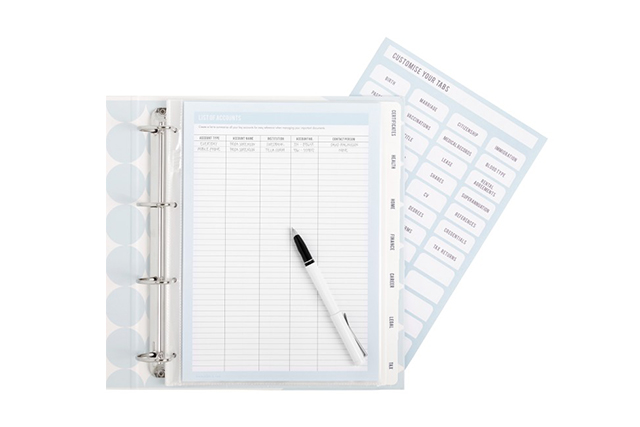 "With great power comes great responsibility," so says Uncle Ben from Spider-Man. As working women, we have a lot of responsibilities, files, and work materials we need to keep track of. Worry not because Kiki.k produced a folder that we can customize to fit our important documents such as our CV, contacts, finances, and so much more. Available online.
Ban.dō Straight Up Magic Sticky Notes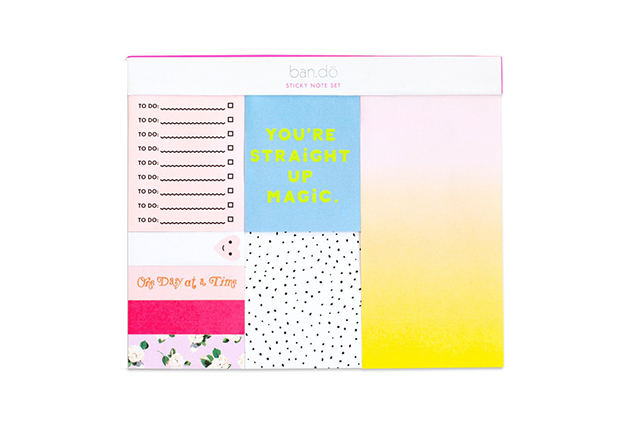 I really don't know where I'd be right now without sticky notes. They're small but life-saving, especially if you have a million reminders, must-do's, and messages to get in order. Ban.do's Straight Up Magic sticky notes are functional while being cute and motivational. Available at Noteworthy, Greenbelt 5.
Art by Lara Intong
Follow Preen on Facebook, Instagram, Twitter, Snapchat, and Viber
Related stories:
How to Set Up Your Home Work Space Like Andi Manzano
Get Organized with These 7 Stationary Items
Set Up Your Desk Like Lauren Young
What's on Graphic Designer Melissa Gatchilian's Instagram-Worthy Desk?