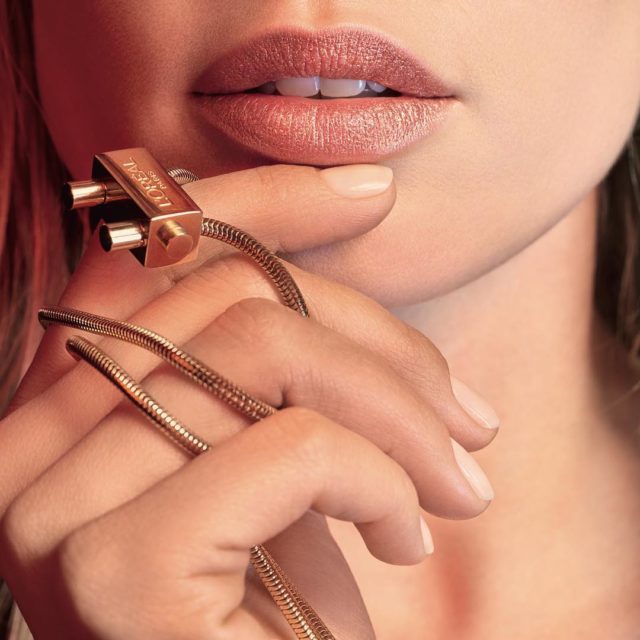 Updated on Aug. 20, 7:45 p.m.
Mark your calendars as the Balmain x L'Oreal lipsticks will be available on Sept. 20 on L'Oreal's website. Plus, here's a first look at the lipsticks' bold packaging.
In an exclusive interview with Vogue, Olivier Rousteing said he wanted to take risks with the lipstick shades. "If Balmain is going to do lipstick, we have to make it the most exquisite possible."
Olivier is also throwing in a lipstick pendant for the three "star" shades, Freedom, Balmain Instinct, and Confidence. According to Vogue, the necklace is reminiscent of Balmain's Fall 2017 talismans. It's also an easy way to retouch your lipsticks in the middle of the day.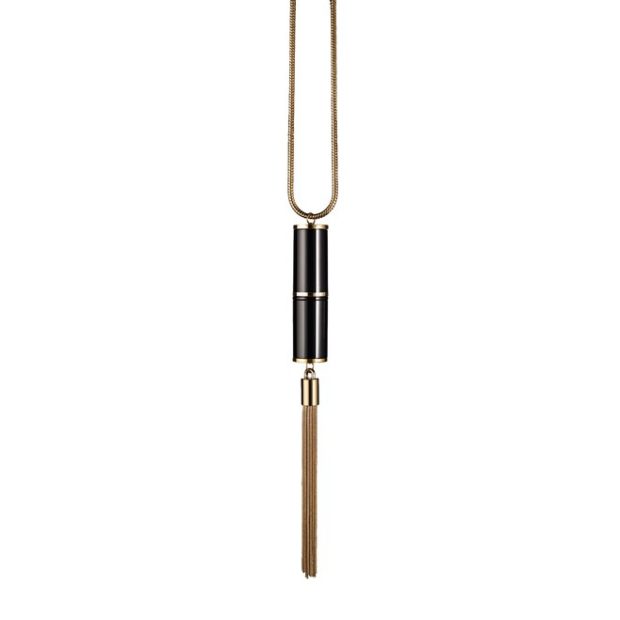 Crossing our fingers and hoping that these lipsticks reach nearby beauty stores in September. Who else is excited?
***
Balmain unveiled their first beauty collab with L'Oreal, which boasts of 12 lipstick shades.
Earlier this year, Balmain creative director Olivier Rousteing said he wanted to create a "très chic lipstick collection" that offer women "diverse ways to express themselves." The collab is divided into three quads: Tribe Couture, Tribe Glamazone, and Tribe Rock.
Tribe Couture is for everyday wear, and consists of Domination (red), Liberation (purple), Confession (coral), and Confidence (rose gold).
While Tribe Glamazone is Balmain's version of brown shades with Fever (orange), Glamazone (brown), Urban Safari (beige), and Balmain Instinct (khaki green).
Lastly, Tribe Rock has vampy shades namely Power (dark brown), Legend (gray), Rebellion (blue), and Freedom (purple).
The lipsticks are said to have a "unique matte finish." Nine shades will be available in select drug stores in September. The three "star" shades Freedom, Confidence, and Balmain Instinct will only be exclusive to Balmain stores and other retailers. (We might even see them in action during Balmain's fashion week show.)
Which shade's your favorite so far?
[
HypeBae
]
Photo courtesy of Balmain's Instagram account
Follow Preen on Facebook, Instagram, Twitter, Snapchat, and Viber
Related stories:
Cue a Freakout: A 'Beauty and the Beast' Makeup Collab Is Here
WATCH: Balmain's Latest Collection Stars in Kanye West's 'Wolves'
Why Red Lipstick Is Powerful and Deadly, According to History
Try Wearing Blue-Red Lipstick Like Gabs Gibbs
The #HMBALMAINATION Lookbook Is Finally Here