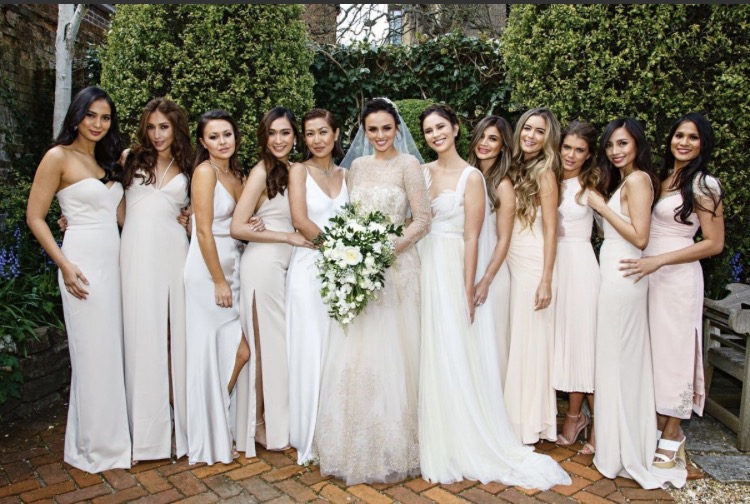 In the Brides section of Vogue Australia online, they get into the details of Georgina Wilson and Arthur Burnand's wedding in Avington Park, Winchester. Entitled "Inside a Model's Classic English Wedding," Georgina shares a few stories about her engagement and wedding.
Georgina shares practical information like how her Miu Miu low-heeled, strappy shoes kept her "comfortable all night" to intimate anecdotes such as choosing Avington Park as the location for the ceremony. Apparently, it's a place near where Arthur spent his childhood  and also near the place where he proposed to Georgina. "We were in Winchester, where Arthur grew up, and he took me on a walk showing me all his childhood memories. I was more interested in the cows! He then proposed on a bridge right below his house," said Georgina.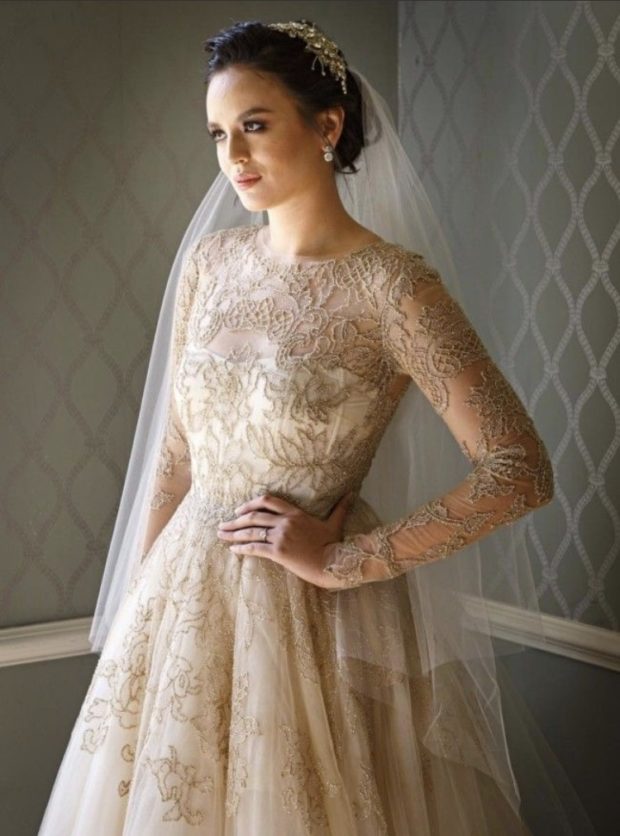 The couple then went to Avington Park the next day and decided it was where they would be getting married immediately. "I didn't want a long engagement—we were only engaged for six months."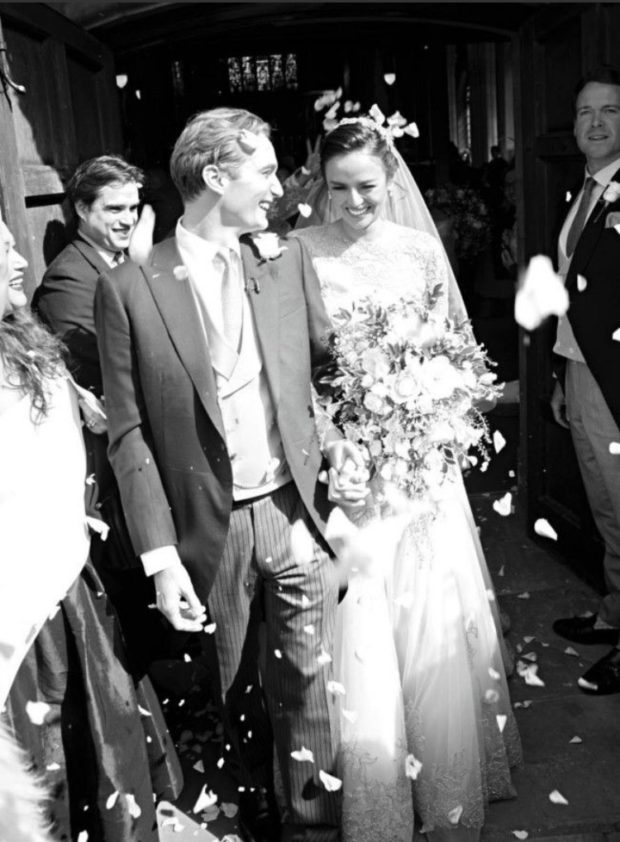 Georgina then described the wedding as a "very classic English wedding with some Filipino touches." The food was the Filipino part while the morning coats, the vintage Rolls-Royce, and the white flowers kept it in English taste. From getting Arthur's cousin Hugo Burnand, whose services are trusted by the British royal family, to shoot the photos to the table setting, the couple said it was all about dividing up the work load. But it was without a few glitches. "Arthur and I split some of the tasks. The church service was fixed by him and I was in charge of the flowers. He was quite strict with me not going over budget so when I arrived at the top of the aisle he said: 'Darling, the flowers look lovely!' And I replied: 'Well, great, now is a good time to tell you we went four times over the budget.' His face was priceless."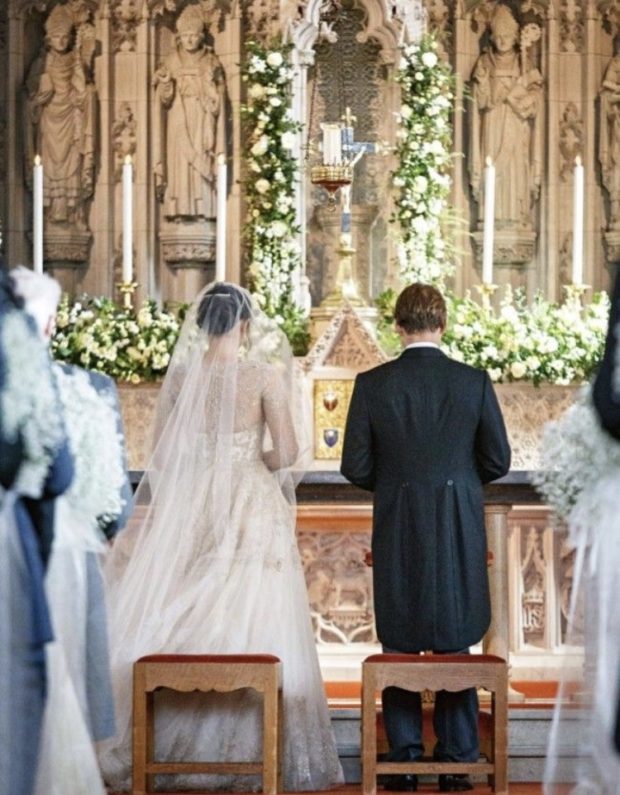 Oh, George! Between then and now when you took Baby Archie out for Fuji Rock Festival, it looks like Arthur has forgiven you.
[
Vogue Australia
]
Photos courtesy of  Vogue Australia
Follow Preen on Facebook, Instagram, Twitter, Snapchat, and Viber
Related stories:
Who Were the Stylish Bunch Present During Georgina Wilson's Wedding?
Baby Archie Burnand Must Be the Cutest Attendee at Fuji Rock Festival
What's It Like to Shop with Georgina Wilson?