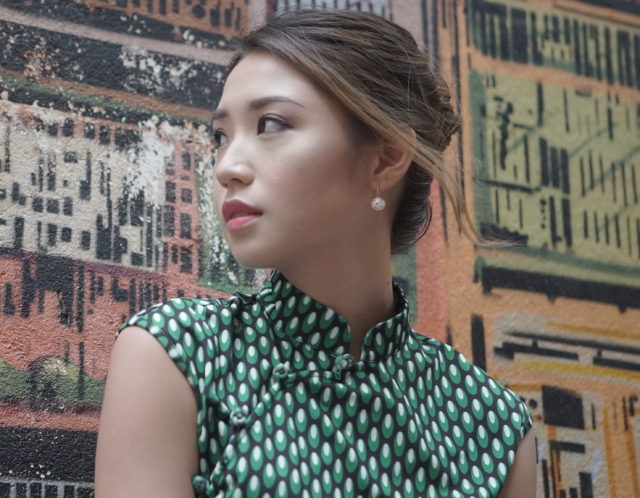 Blogger Kryz Uy is a well-traveled woman. Her Instagram feed alone is filled with her many adventures. However, she also admits that discovering underground spots in places like Hong Kong still excites her. "I've been to Hong Kong before, but I've never been to Old Town Central," she said.
She's also grateful to actress Josie Ho for touring her for an episode of A Taste of Hong Kong Season 4. Not to mention that Kryz is also the first Filipino guest in the show. (Catch it on Aug. 14, 9:55 p.m. on TLC if you want.)
We sat down with Kryz to find out more about the experience. Plus, how she usually travels with her friends and boyfriend Slater Young.
How did you prepare for your appearance in the show?
A lot of people might think I'm high-maintenance because I have a blog, I love fashion, and I'm really kikay. But I'm really chill and low-maintenance. I didn't prepare much. I didn't have any beauty products and my bag was tiny—you can see that on the show. I was lucky that they had a makeup artist on set. She was so nice! She bought one of those small electric fans from Wan Chai. So the whole time I was holding it because it was so hot. That's it!
Can you give us helpful tips you picked up from Josie Ho?
She didn't really give me tips per se. But I really got inspired by the fact that [even though] she's so famous worldwide, she's really down to Earth. She didn't let [fame] change her. She wasn't wearing anything designer, she was so chill, and her makeup was just one swipe of eyeshadow. I really respect a person like that.
That's the one lesson I learned from her: Never let it get to your head.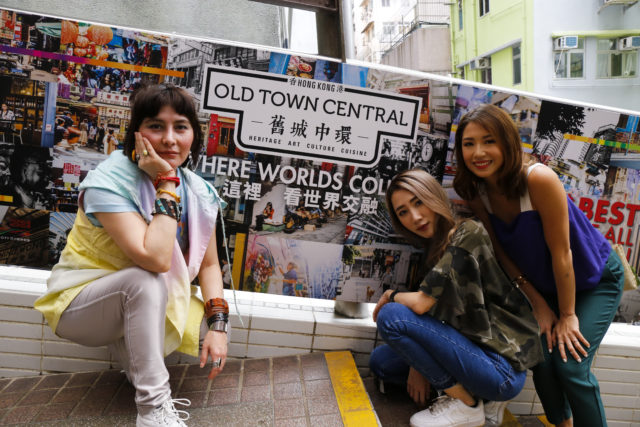 When you visited bag designer Cecilia Ma's studio, did it inspire you to think of new designs for your bags and other pieces?
I was so amazed by her work because my aesthetic is quirky as well. I like taking things that people see and take for granted. For example, the local materials that we have here in the Philippines. I want to give it new life with a quirky design. That's why my first collection had sayings like "Let's get lost" and "Take chances." When I saw Cecilia's bags, they also had texts that are very millennial. So I could relate to her so much.
I wasn't really inspired [to do something new] because we have the same vision. But it was just nice to meet someone who shares the same aesthetic and ideas as you when it comes to design.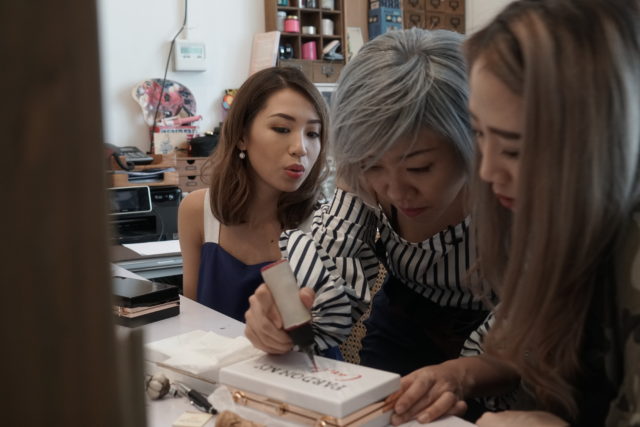 Aside from dumplings and noodles, what dish stood out for you at Old Town Central?
The Yin Yang—a half tea, half coffee drink—and also the French toast at Lan Fong Yuen. They're trying to make [the French toast] similar to the Western version. But the Cantonese want it different, so it has a lot of condensada (condensed milk) and honey or maple syrup. It's so sweet but you have to try it.
Have you tried recreating the Yin Yang since you tried it?
No. I might try when I get back home!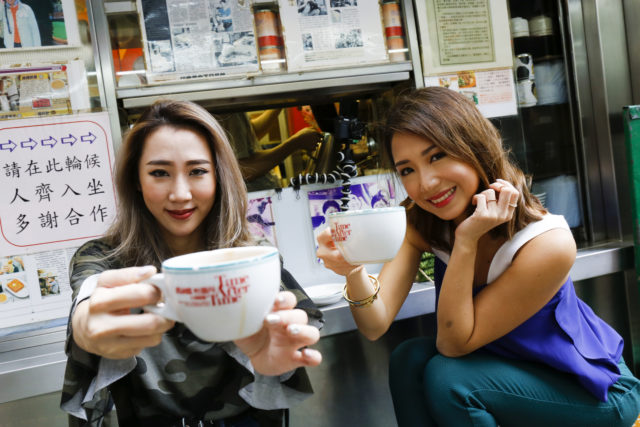 When you travel, what products do you use so you still look fresh after a long day of walking around?
I don't really wear foundation when I travel. Number one is sunblock and then a de-slick primer. The one I'm using now is from Urban Decay. When you spray it, you won't get oily throughout the day. I also have a spray-on sunblock so I can easily retouch while walking around. Facial mist, too.
What's your favorite quirky find and what item would you go back for?
There are so many quirky items in PMQ, like they have iPhone cases that are designed by Cantonese artists. I really like supporting local artists and I wanted get one but they didn't have a size for my phone. Instead, I got a case that looks like raw salmon. I like using it because people would always wonder why I'm holding a piece of sashimi in my hand. [Laughs]
Also, I want to go back for those photos in YellowKorner. If I win the lottery, I want to go back there and buy all the photographs because they're all really nice. And they're all by my favorite photographers like Chris Burkard.
How does Slater help you with photos during your trips?
What's nice about Slater is that he loves taking photos, even more than me. [Laughs] Before we met, he hated taking photos. His Instagram before was just "take photos and post." He recently got into photography which is good for me because when we travel, I only bring a vlogging camera. We're not the type of couple who would take photos and OOTDs everywhere we go until he gets tired. What happens is that he shoots me randomly [with his camera] then we go have coffee. I'm lucky because I don't make an effort and I don't look stressed and sweaty in my photos. At the same time, he gets to practice. So it's a win-win. [Laughs]
Where in Old Town Central would you take your friends and Slater?
I'll take my blogger friends to PMQ. They'll enjoy it so much because we all love local designers. When you go to a mall, all the brands are the same. We love finding pieces that are unique to a certain place. I'll also bring Slater to PMQ because he's into photography. When I was in YellowKorner, I was sending him photos of the exhibits and asking him if he wants to buy them.
If you were to have a similar show, where would you suggest to go in Cebu?
My favorite cafés and hangout spots. Like, "Where to find the best banana cake?" Café George. Or the best flat white? Abaca Baking Company.
Photos courtesy of TLC
Follow Preen on Facebook, Instagram, Twitter, Snapchat, and Viber
Related stories:
Camille Co, Kryz Uy, and Lauren Young on Their Favorite Photo Apps
How to Be Stylish in Any Tourist Destination
WATCH: This HK Noodle Stall Just Got a Michelin Star
6 Tips on Creating a Travel Video
Wear Wide Leg Pants to the Beach or Your Next Coffee Date Like Erich Gonzales and Bea Marin