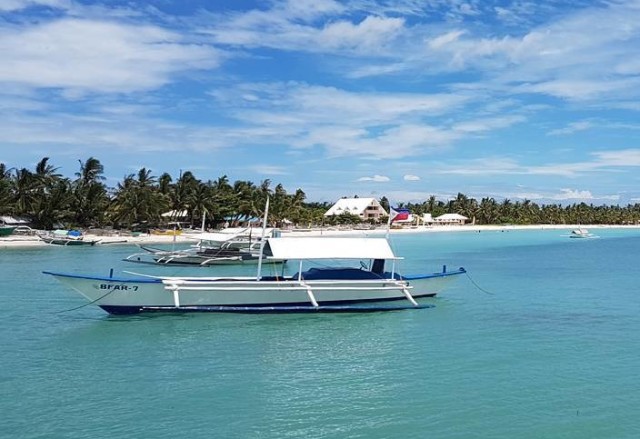 It's not easy to take in travel destinations because they're so breathtaking. We take hundreds of photos on our phones and/or cameras so we can relive the moments via our social media feeds.
But with the popularity of vlogging, more people are sharing their experiences in video form. This allows a more dynamic way of story-telling that photos and captions fail to describe at times.
For a few tips on creating short travel videos, or any video in general, we asked Seabiscuit Films' Nicky Daez and Sarie Cruz for insight. They're also the ones behind culinary travel series like Hungry with Chef JP and Overnight.
#1 Just turn on your camera and shoot
Nicky and Sarie shared that they usually work with a small team for their projects—the least was two people working on an episode of Hungry. But they don't see this as a disadvantage. "We get into this mood that we're just filming. We don't think about what to shoot [and] logistics. We just do it," Nicky told us.
This is a helpful tip for those who don't know what to shoot and don't know how to construct a story from the trip. Just pick up your camera and shoot whatever you see.
#2 Have a surplus of footage
In case of unfortunate situations like missing the shot or getting corrupted clips, Sarie said it's best to shoot more than you need. "That way, when you're editing you already have a surplus of content."
#3 Equipment is not always a big deal
"You can make a film out of a phone, especially if you're just starting out," Sarie emphasized. Both also pointed out that if you're not creating a high-production film, you don't need expensive tools to create your content.
#4 Work with what you have
When you're going on a trip, sometimes things don't always go according to plan and you don't get the chance to film something. But Nicky said that you need to be efficient with the time in order to get the shot you want. "The things we learned from doing ad work like being efficient with time comes into our advantage when it comes to [our documentaries.] It really works hand in hand."
"You'll need those rules and challenges to make your work better. So it's balanced," Sarie added.
#5 Create with a purpose
Whether you're creating a video for personal consumption or have a plan to share it on social media, it's important to create a story that'll make people feel something. "The content we make, we're personally attached to it. There's soul," Sarie said.
Another good tip to achieve this is to consume other form of media. "Take inspiration from things you watch, read, and just see. It shapes everything," Nicky said.
#6 Pay attention to the locals and the surroundings
The key to creating a cohesive video is to understand the place you're moving in. This will allow you to effectively show everyone your experience in an unfamiliar place. "It's really cool to meet people You wouldn't know certain things unless you go to someone's house," Nicky said. "It's these things that make you want to share them because we've barely scratched the surface."
Photo courtesy of Seabiscuit Films' Instagram account
Follow Preen on Facebook, Instagram, Twitter, Snapchat, and Viber