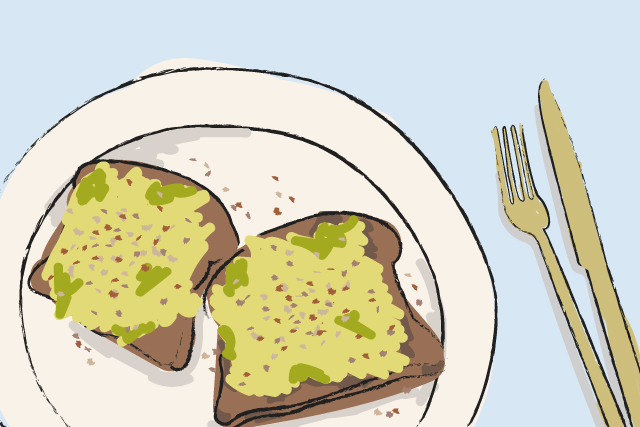 Breakfast is considered the most important meal of the day. The food you consume first thing in the morning will give you the energy you need to head to the gym or go to work. It will also sustain you till your next meal and it will keep those creative juices flowing. Whether you opt for a simple bowl of cereal or a spread that consists of pancakes and fruits, make sure to get some food before you head out the door just like these celebrities who share their meal choices on social media.
Solenn Heussaff

While on her trip to London, Solenn shared a photo of her hearty breakfast. She had avocado toast, mushrooms, beans, and ham. Of course, the first meal of the day wouldn't be complete without coffee so she had a cup of that as well.
Lauren Young

Lauren Young tries to stay healthy by starting her day off with overnight oats. She mixes almond milk, chia seeds, and honey with rolled oats and lets the mixture sit overnight. In the morning she adds toppings like strawberries, granola, dark chocolate, and coconut chips.
Drew Barrymore

Aside from preparing healthy snacks for her kids, Drew Barrymore also makes wholesome meals for herself. She shared a photo on Instagram of two slices of avocado toast seasoned with red pepper flakes.
Kimi Juan

With Bali as her second home, Kimi Juan posts photos of the beautiful beaches and meals she eats. Considered her everyday breakfast in Bali is an oat and fruit bowl that has strawberries, dragon fruit, and bananas. With this she also has a salad with poached eggs on toast.
Eva Chen

Eva Chen is known for posting photos of her shoe and bag combo on Instagram. With her legs up on the car's seats, she also shows what she's eating. They're usually fruits like bananas, strawberries, and apples. However, she also has the occasional donut and cookie. Lately she has been incorporating oats as well since she is nursing her baby boy.
Art by Lara Intong
Follow Preen on Facebook, Instagram, Twitter, Snapchat, and Viber
Related stories:
What Do Nadine Lustre and Jennifer Lawrence Shamelessly Snack On?
You Can Now Infuse Tea in Your Chicharon and Cold Soba
The Breakfast of Champions Comes In the Form of a Shake
We Asked Your Coaches What They Eat Before a Workout