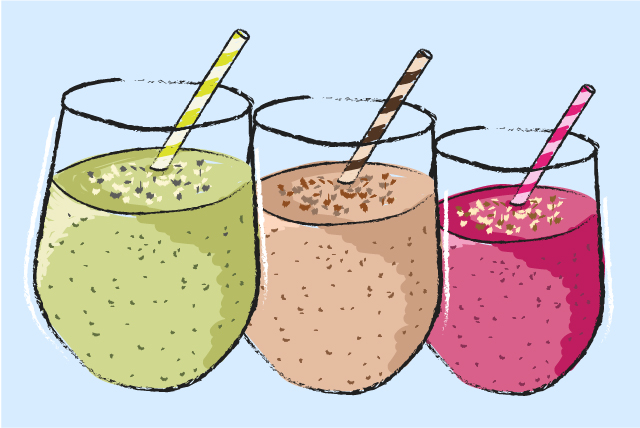 Protein shakes are great as a quick breakfast or an energy booster in the middle of a workday and even after your workout. More often than not, when you think of protein shakes you think of protein powder and subpar flavor. However, there are natural ways to add protein into your diet with ingredients like peanut butter and yogurt. As a base, all shakes have a liquid, which can be soy milk or skim milk. For additional flavor you can add fruits and vegetables depending on your preference and health concerns. You can also add some sweetness with honey or agave.
Looking to make your own protein shake? Try these simple recipes this week and see which one works for you.
Banana and Peanut Butter
Peanut butter might be known to be unhealthy because it is high in fat but it is also high in protein. As long as you portion how much of it you use, you'll get the protein boost you need. This shake also has chia seeds, which is great for hydration since it has the ability to soak up to 10 times its weight. For a vegan alternative, you can replace the yogurt with soy yogurt and skim milk with dairy-free milk.
Ingredients:
1 banana
150g low-fat natural yogurt
100ml skimmed milk
1tbsp peanut butter
1 tbsp chia seeds
1/2 tsp cinnamon or to taste
Beet and Raspberry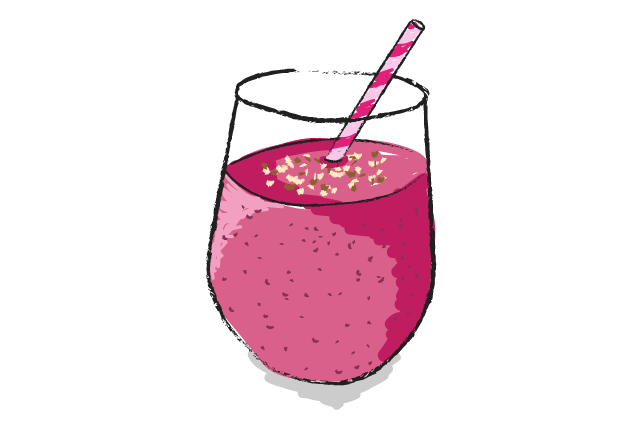 This protein shake has a vibrant pink color and sweet and earthy flavor. The protein comes from the Greek yogurt and hemp hearts. Hemp hearts are seeds that not only nutrition but have a rich nutty flavor. You also get a good amount of sweetness from the agave.
Ingredients:
3/4 cup coconut water
1/3 cup Greek yogurt
1/2 cup frozen raspberries
1/2 raw beet (peeled and diced)
1 tbsp agave
1 tbsp hemp hearts
Almond Butter and Spinach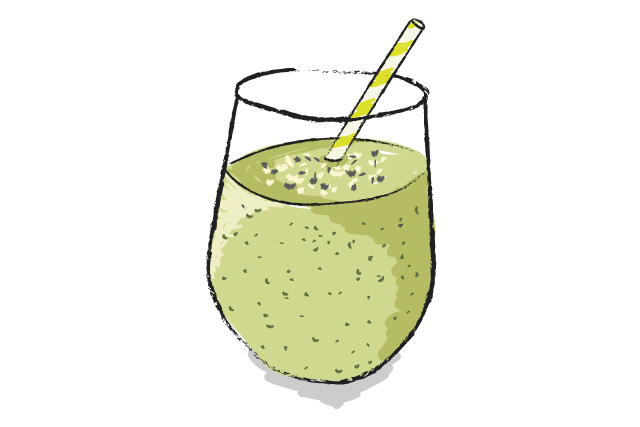 If you have a hard time eating your greens, add them to your protein shake instead. This recipe has spinach so you get a daily dose of vegetables. It also contains avocado for fat. For protein, this shake has Greek yogurt, almond butter, and hemp hearts.
Ingredients:
3/4 cup coconut milk
1/3 cup Greek yogurt
1/2 cup spinach
1/2 avocado
1 tbsp almond butter
1 tbsp hemp hearts
1 tbsp agave
Art by Lara Intong
Follow Preen on Facebook, Instagram, Twitter, Snapchat, and Viber
Related stories:
How to Make Ellen Adarna's Cheesy All-Veggie Lasagna
Arci Muñoz Has a Grilled Chicken Dish for Your Next Backyard Party
An Alcoholic Slushie You'll Have Fun Making This Weekend
Iza Calzado's Creamy Spinach Recipe Is One Good Reason to Eat Veggies