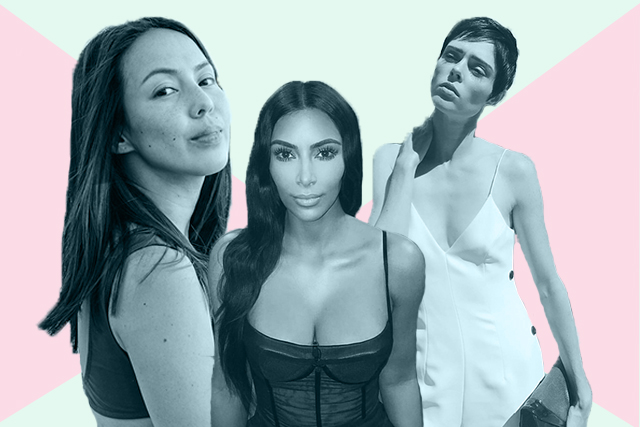 It's inspiring to see women get back into shape after giving birth. One minute they're carrying a child in their tummy, the next thing you know they look like nothing happened.
Most of the time, they've got proper exercise and diet to thank. Just look at how Beyoncé is getting into spin classes recently. However, a certain workout routines might not work for some women. If you recently gave birth, look to how these celebrity moms bounced back from the baby weight.
Iya Villania-Arellano
Iya has always been a fitness buff that she still worked out even while pregnant. In between taking care of baby Primo, she jogs, does CrossFit, and runs the treadmill at home. No wonder she still maintained those six-pack abs.
Kim Kardashian-West
After giving birth to Saint, Kim credited the Atkins diet to cut the 60lbs weight she gained during the pregnancy. Atkins is a low-carb, high-protein program that promotes healthy fat in meals. She also shared that she worked out at 6 a.m. every day to look toned and maintain her 26-inch waistline.
Georgina Wilson-Burnand
Celebrity trainer Arnold Aninion shared with us before that Georgina is doing a lot of cardio recently to get back into shape. Good thing she has the rest of her #squad to work out with and motivate her.
Victoria Beckham
"I worked out a lot. I ran a lot. I did it six days a week," Victoria told Vogue in 2012. Her workouts were strenuous and under the guidance of Tracy Anderson, who also trained Gwyneth Paltrow and Madonna.
Andi Manzano-Reyes
Andi did pilates and yoga to cut the baby weight. Maybe traveling and running after baby Olivia counts as working out too?
Coco Rocha
As a supermodel, Coco made sure that she stayed in shape so she can walk the runway again. She told InStyle in 2013 that she worked out a little while pregnant. "And honestly, it probably has something to do with genetics. I was a lucky duck I guess, but it's all about keeping active," she added.
Art by Lara Intong
Follow Preen on Facebook, Instagram, Twitter, Snapchat, and Viber
Related stories:
Beyoncé Got Into Spinning After Giving Birth to Twins
Hot Mama: Iya Villania on How to Slay in Your Best Preggy State
Coco Rocha on What It Takes to Be a Successful Model
The One Exercise that Georgina Wilson Claims Saved Her Life
What Does It Take to Be Part of Arnold Aninion's Army?