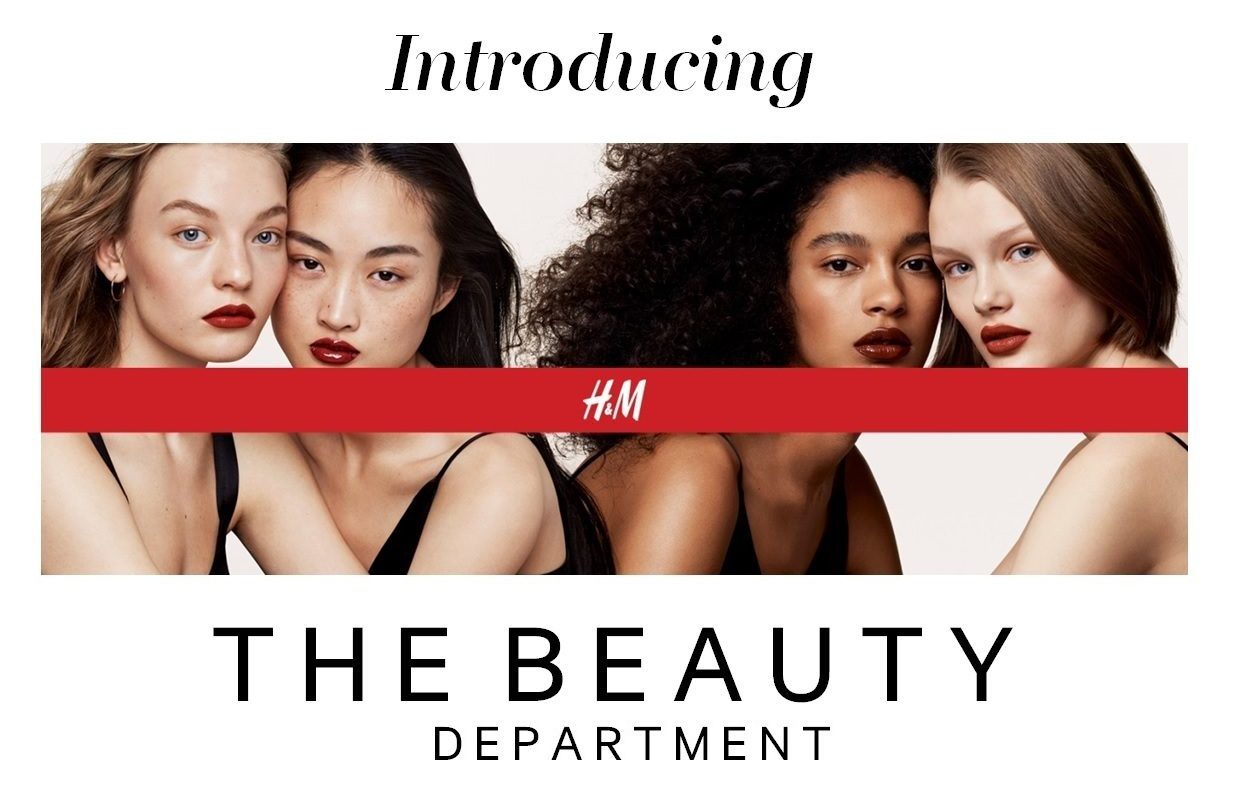 I can vividly remember when H&M first opened in the Philippines, it was just before Christmas so there were crazy, crazy lines and frantic shopping. I know because I used to work there. But the beauty line was something we were not trained to do then because most Asian countries don't carry it—now, times are changing because H&M Beauty will finally be available in the Philippines in store and ready to be touched and purchased.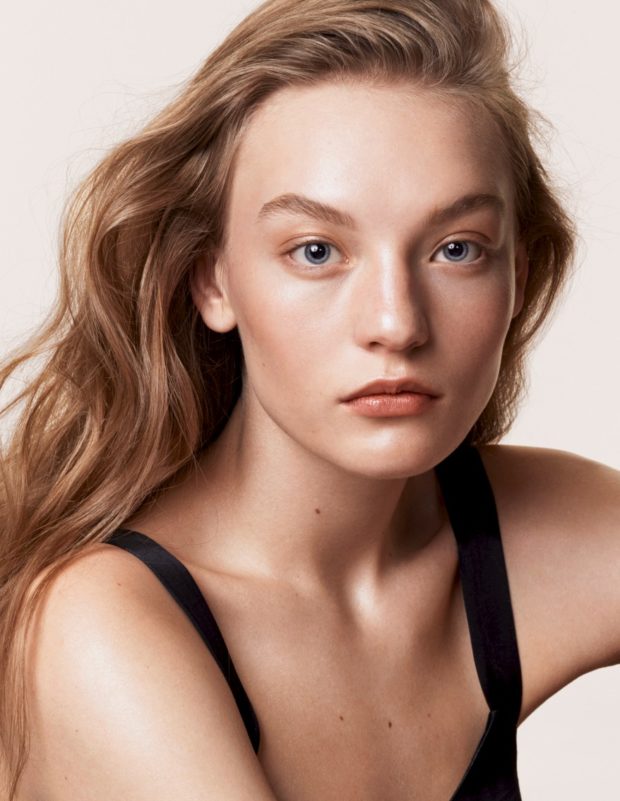 H&M Beauty is a complete line that covers makeup, skincare, bodycare, haircare, beauty tools, and more. It has such a wide selection that I, myself, get shocked with the number of products they cover. For example, they have a full range of foundation and concealers, a full set of makeup brushes and makeup tools. They have all kinds of haircare needs like sea salt spray, shampoo and conditioner, and even shimmer hair cream. For bodycare, they will have two collections available: premium bodycare and their Conscious line that has sustainable products. Don't even get me started with the rest.
To help manage my slight panic at the announcement, here's a quick list of what I'd cop first during the opening. But of course I can't promise that I'll really limit to this list because we're such big makeup and beauty hoarders at the office.
Eye Shadow in Pretty Penny, Dark Spark, Ginger Snap and Stargazer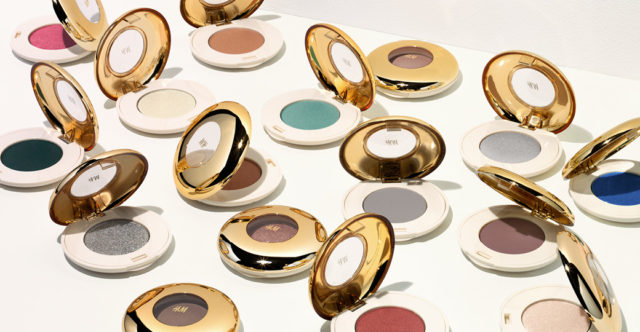 H&M's eye shadows are known to be silky, pigmented, and easy to apply. It also comes in a variety of finishes from soft matte to bold metallics that will allow you and me to create different looks for every occasion.
H&M Conscious Sweet Lemon Hand Wash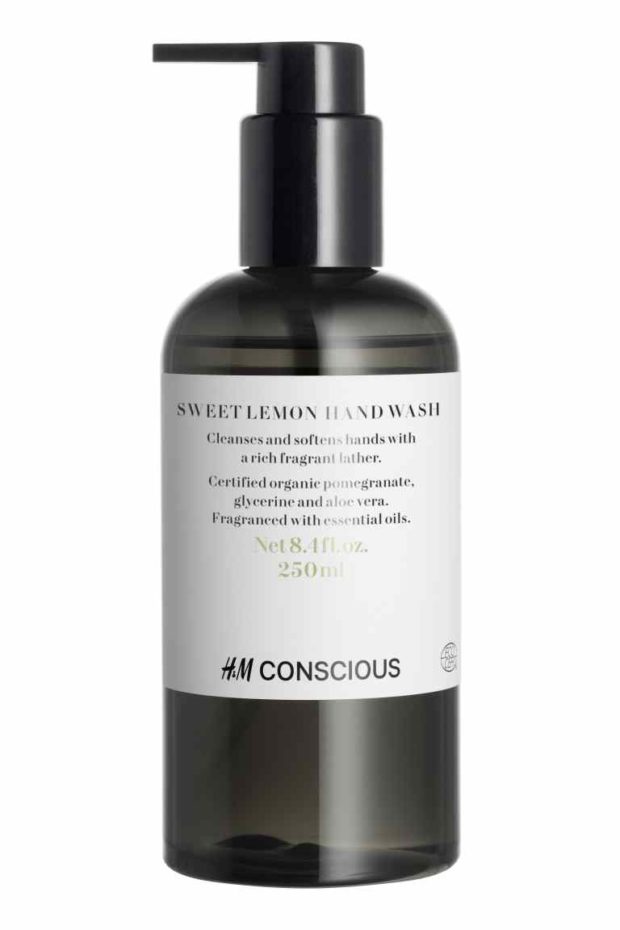 I'm a sucker for hand wash that smells good and that comes in great packaging, so I'm definitely including this sustainable Sweet Lemon hand wash to our shopping list.
Witch Hazel Face Mask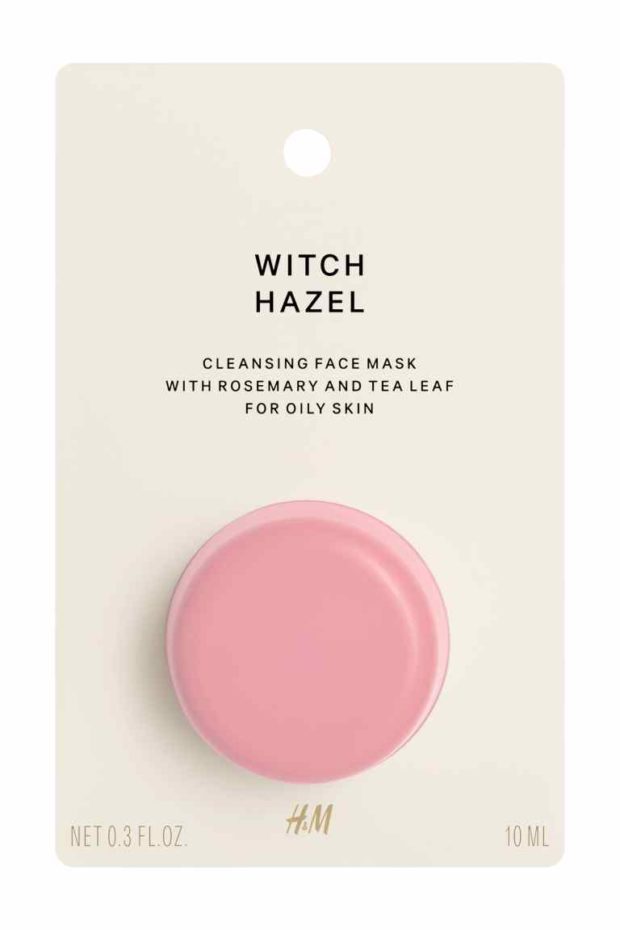 I love masks just as much as the next person, so it's exciting to know that they also carry a lot of options like coconut water for dry skin, Manuka honey for combination, and Witch Hazel for oily. Since I'm trying to zap oil at the moment, I'll go for Witch Hazel.
Cream Lipstick in Marooned and In a Nutshell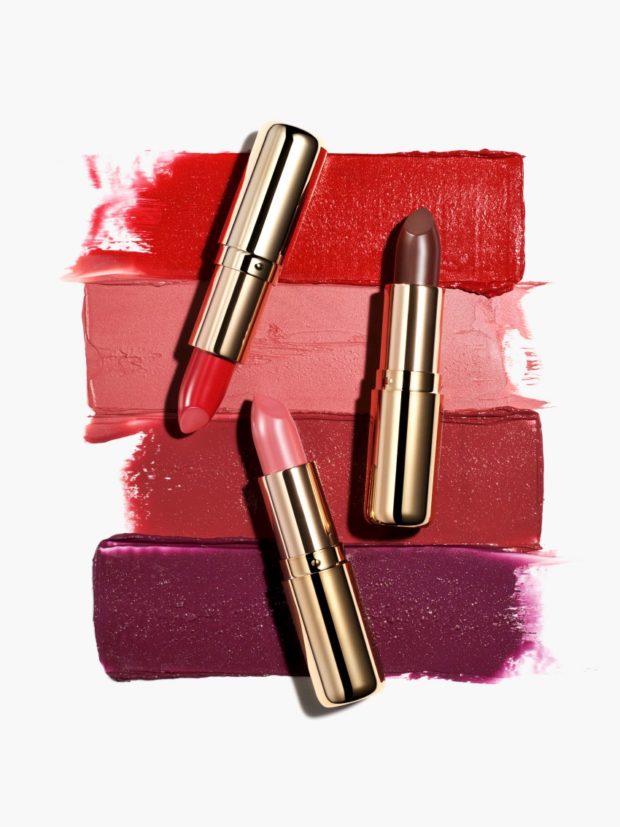 Their lipsticks come in a creamy formula as suggested by the name, it also gives medium coverage that's highly pigmented. I'm excited to try one deep red shade and one nude!
Natural Satin Foundation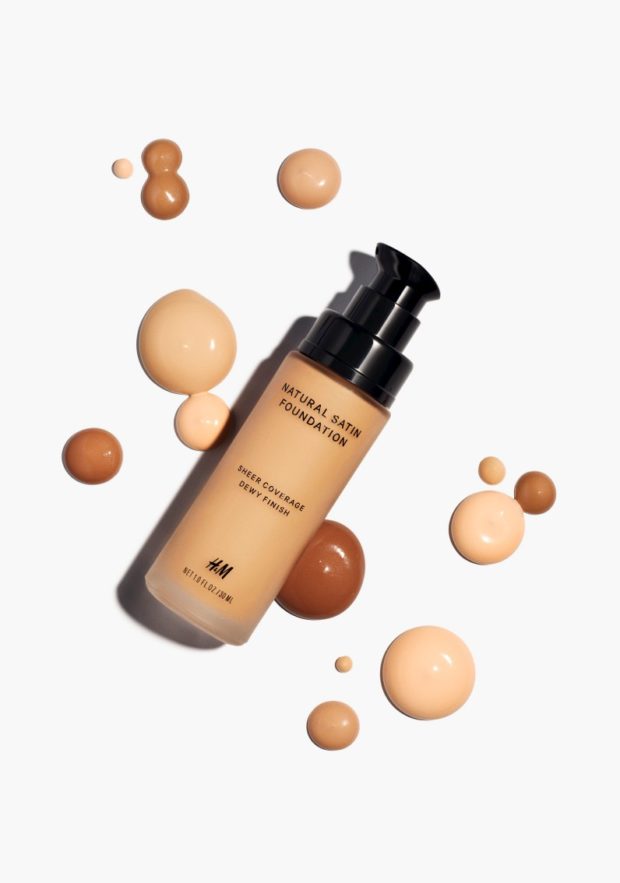 I always like my foundation light and sheer enough to show the texture of my skin—so for my first H&M Beauty foundation, I'd try their Natural Satin foundation that offers sheer coverage with a dewy finish.
Beach Keen Salt Water Cream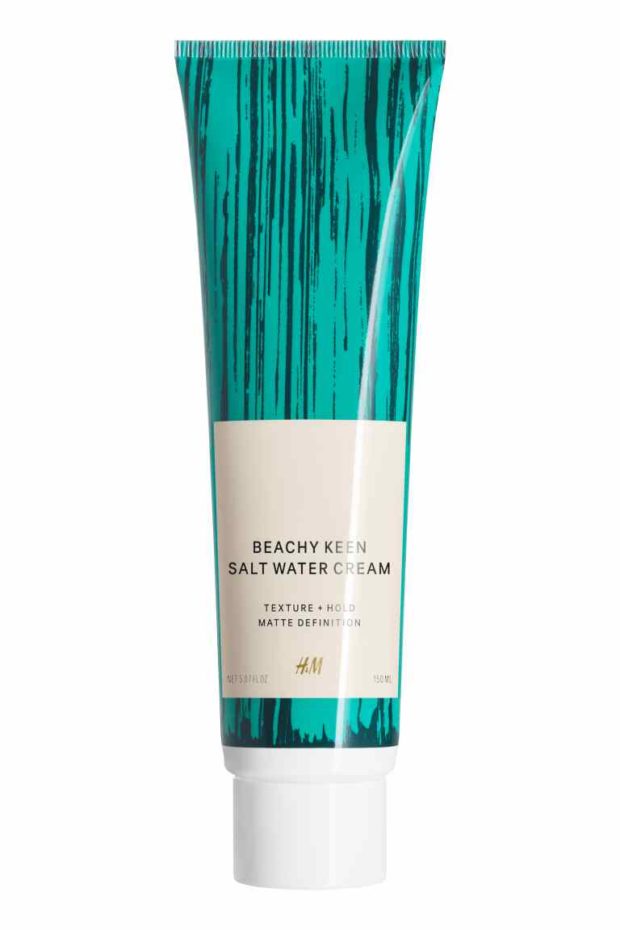 Instead of going for the spray version, let's try sea salt that come in cream form. It's a matte texturizer that enhances waves and gives volume when applied to damp hair. Let's go beach waves!
Nail Polish in Green as Gold and Milky Tea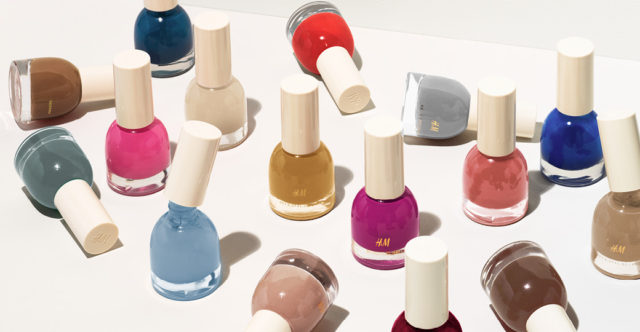 Glossy nails in vivid colors are on trend for fall, so I'm leaning towards their emerald green shade with a touch of gold (that's almost holographic!) as well as something from their line of nudes like Milky Tea aka also my favorite drink.
Buffer and blusher brush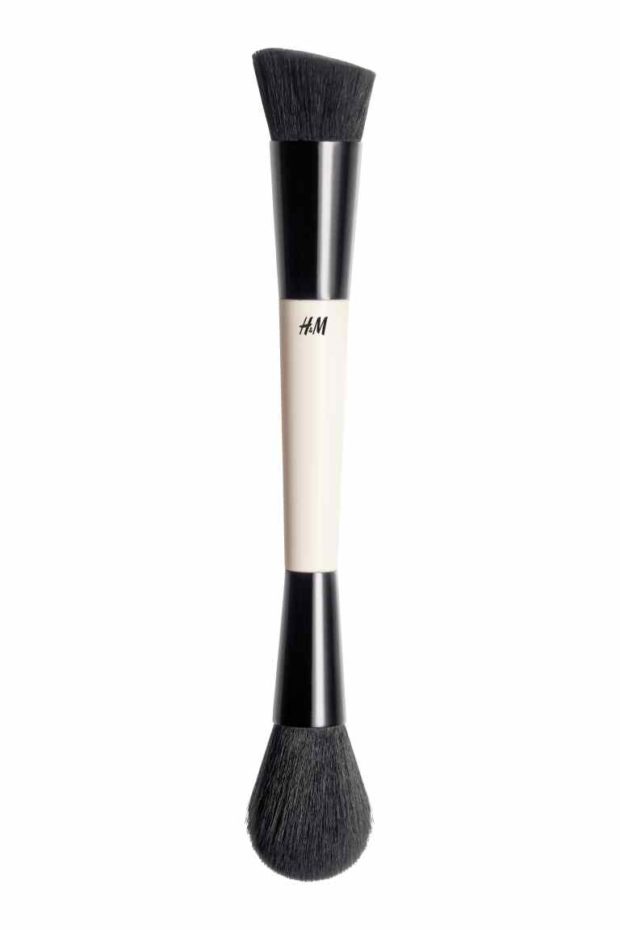 Buff and blend are my two favorite words when applying makeup, so this brush is so up my alley. One end allows you to apply and buff foundation and contour while the other helps with strategically applied blush and even highlighter.
H&M Beauty will first launch in their flagship store in SM Mega Fashion Hall on Sept. 15, 2017 and eventually in other branches like Robinsons Place Manila, SM North EDSA, Festival Mall, Ayala Center Cebu, SM Mall of Asia, and soon to open store in Greenbelt 4.
Besides my concise list of products, what else are you excited to try? Share in the comments section below!
Photos courtesy of H&M
Follow Preen on Facebook, Instagram, Twitter, Snapchat, and Viber
Related stories:
Erdem Releases His First Menswear Collection with H&M
I Got Out of My Comfort Zone and Played Dress Up with H&M x Kenzo
Try Wearing Blue-Red Lipstick Like Gabs Gibbs
Makeup Sets That Will Take You from Work to Late-Night Parties
Retail Giant Unveils New Collection Made from Recycled Ocean Waste