Whenever I have a drink whether it's beer or wine, I always want something to munch on with it. I like the combination of sharp cheese, walnuts, and sweet wine or beer and any sort of chip. Similarly there are drinks that complement the flavors of certain food. There are even pairings for sweet treats. If you're planning a get-together with your friends or family, check out these alcohol and food pairings listed below. You can stick to just one or test out all four.
Bourbon + Pickled Vegetables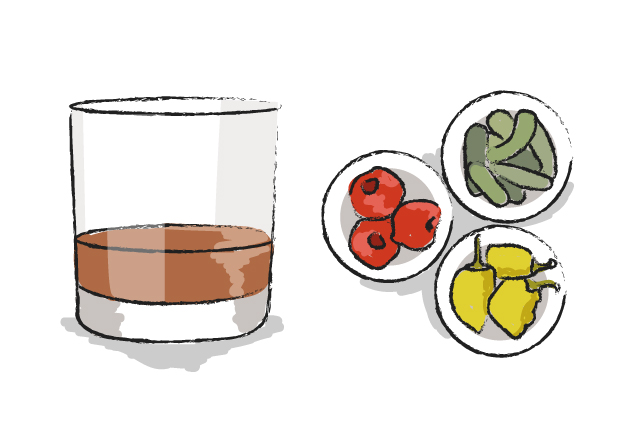 Bourbon has a sweet and spicy flavor so it goes well with something salty. Pickled vegetables will also lessen the burn when swallowed. To take it to another level, try a pickleback. For this, take a shot of bourbon followed by a shot of pickle brine.
Brandy + Chocolate Brownies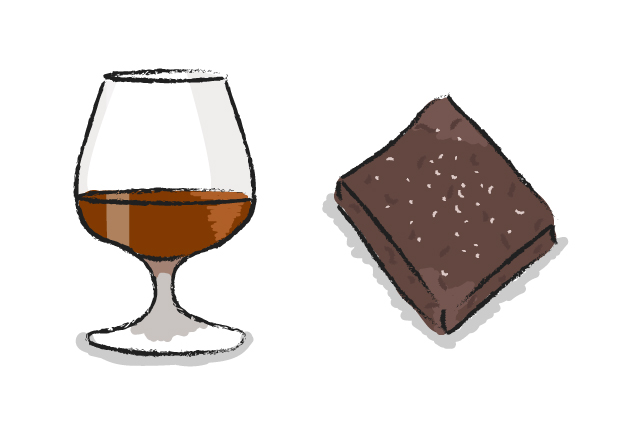 Yes, milk is the go-to partner of brownies, but have you tried switching it up with brandy? Most aged brandy have flavors of dried fruit and caramel. Sounds like a great combination to me.
Margarita + Nachos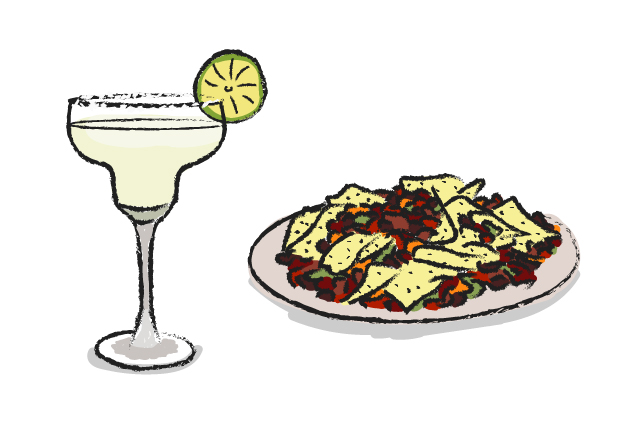 Cut the richness of nachos with a margarita. They're refreshing and come in different flavors like strawberry and mango. It is usually served over ice but you can also have it in the form of a slushie. Make a pitcher of this the next time you have a Mexican food night with the girls.
Champagne + Tiramisu
Pair a classy dessert with an equally classy drink. Champagne is usually dry so it a great balance to any sweet flavor. It also has a toasty flavor that goes with the coffee flavors of tiramisu.
Art by Lara Intong
Follow Preen on Facebook, Instagram, Twitter, Snapchat, and Viber
Related stories:
Satisfy Your Alcohol Craving With These Sweet Treats
An Alcoholic Slushie You'll Have Fun Making This Weekend
This Juicer Will Make Any Fruit Into Alcoholic Cider
Have a Boozey Breakfast With These Wine Infused Jellies