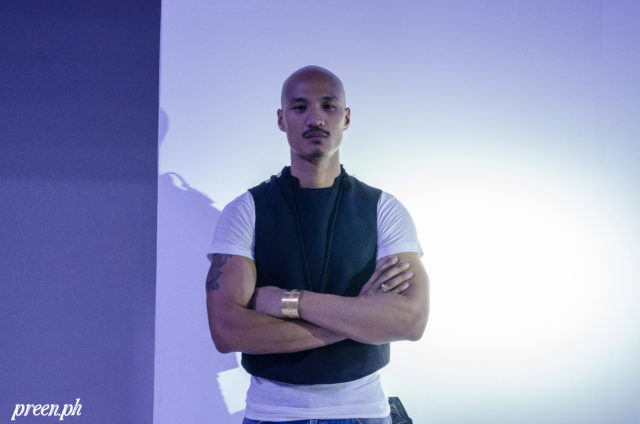 When you look up Fil-Canadian model Paolo Roldan, you'd almost get intimidated by what he's accomplished. He made his debut on Givenchy's fall show in 2010 and was one of five male models who walked for the women's RTW show. He was also featured on Vogue and Coveteur.
However, having supermodel status didn't hinder Paolo's cool and friendly demeanor. For the last two days of Bench Fashion Week, he mingled with guests and watched the shows of Piopio and Jerome Lorico. Even after his Bench Body showcase, he made time to greet his friends and family in the audience. It didn't look like he had a hectic few days at all.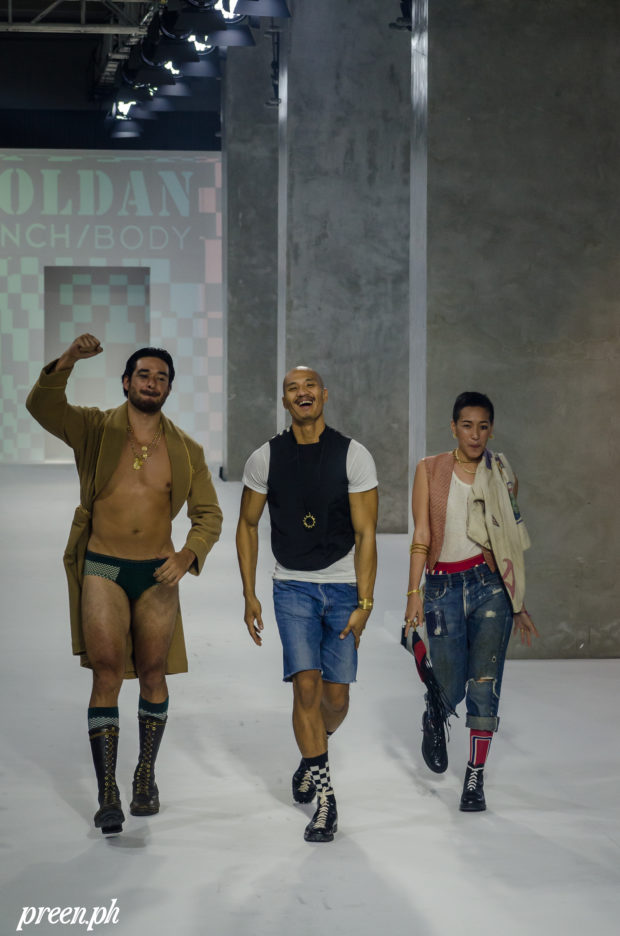 Paolo also took a few minutes to answer questions for this edition of Preen Pop Quiz. We got a glimpse of his streetwear style, his Filipino roots, and more.
What is your personal style like?
My personal style derives from what I've gone through stylistically. There are influences of when I was growing up in Toronto with hip-hop and the house culture. Especially from back in the early '90s. So I took some inspiration [for the Bench Body collection] there.
As I got older, I started to travel a lot and see more things. So I was taking inspiration from [every place] I was coming from. A lot of it is also old-world like Americana from the early 1800's to the '60s and '70s.
Do you have specific hip-hop influences for your streetwear style?
Nobody specific. It's just in general. The way I carry myself and my confidence comes from hip-hop and from being a basketball player.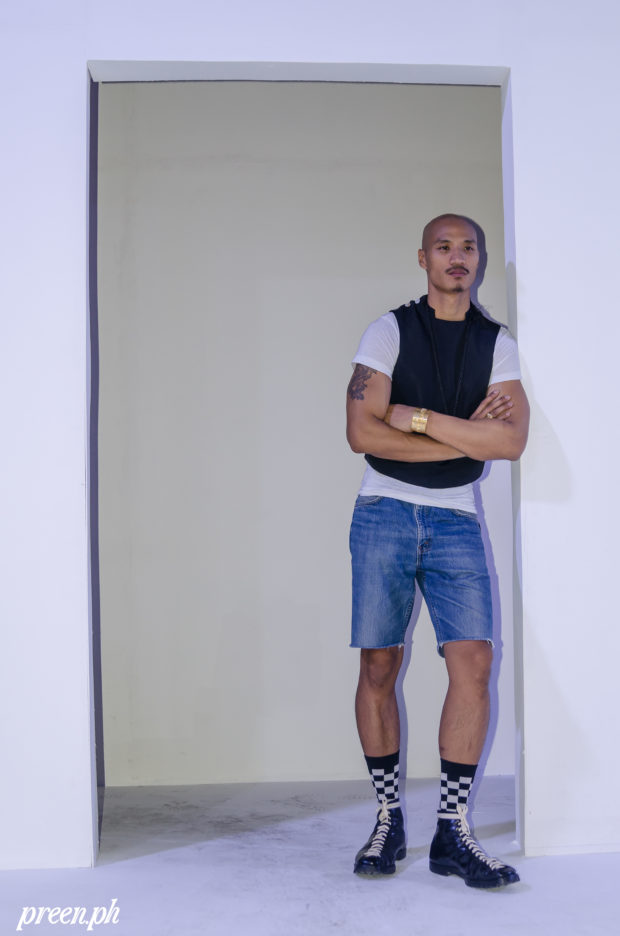 What's something about Manila that you won't find or experience abroad?
Just look into our culture, we have so many things here. Look into textiles, jewelry, and furniture—you won't find them anywhere. This is something that the Filipino people should be proud of and they should start bringing them out. Trust me, if I take something from here back to America, people are going to freak out. But the only thing is that they don't know the history behind it. When you start to dig and find out about the history of things, you're even more interested in it and you'll be blown away because it's deeper than [what you see on] the surface.
What's your favorite Filipino food?
I like dinuguan and kare-kare. I'm like a true Filipino. I love street food, I love isaw. I love every dish, basically. It's like there are so many dishes I haven't tried in my life even if I grew up here partially. [Since moving back to Toronto when I was 25,] I've been coming back here every year. And I haven't even scratched the surface of the Philippines, man. There's so much to discover.
Who was the last person you video called?
My dad and my mom, just yesterday. I was trying to find a location to shoot this campaign. You'll find out about that soon, I'm not going to tell you what it is. [Laughs]
What makes a model always relevant?
Being able to move with the times and change, but also stay true to themselves.
Who are the designers you'd like to work with in the future?
Nobody in particular. I just take any opportunity—that's just how it is. Some of the designers I've worked with have become my friends also so I love working with those guys. Philip Lim, for example, since I recently worked with him. I like genuine good people.
What do you like to indulge in after working out?
Man, I love my granola with dark cocoa powder. I mean it's still relatively healthy. I try to keep it healthy since I'm a bit older now and my metabolism isn't as good as before. I actually mentioned that being here in the Philippines made my metabolism go back to normal. It speeds up because this is my natural habitat. So maybe I'll try to come back more now. [Laughs]
How did the gig in American Gods come about?
I had a cameo on the last episode of the first season; I was cast to play a god. I was just in Toronto hanging out, I wasn't really doing anything. Maybe I was working on this Bench collection. My agent had just called and asked, "Would you want to go to a casting for a TV series that's coming up." So I said, "Yeah, sure. I'm not doing anything." I went there in my vintage Givenchy suit from the late 1800's, I got a cane, and put my jewelry on for the casting. I also had a massive fur coat on.
https://www.instagram.com/p/BVhlaFGjdGB/?hl=en&taken-by=juanpaoloroldan
Would you continue pursuing an acting career?
It's possible. I never say no to anything, I always try new things. But it's not something that I'm chasing. If it happens, then it's cool.
Are there any directors that you'd like to work with?
The director of The Revenant (Alejandro G. Iñarritu). I'm into all that old-world stuff.
What are your in-flight carry-on essentials?
I would always have my jewelry because I would never pack them in my check-in luggage. My toothbrush, my cologne, and an extra pair of shoes.
Who is the last person you got starstruck by?
This was a long time ago. I was with some family in New York, we were having lunch at a restaurant in Soho and Charlize Theron walked by. She was so pretty. But the last time I really got starstruck was [when I saw] Aaliyah.
Photos by Arvin Artates
Follow Preen on Facebook, Instagram, Twitter, Snapchat, and Viber
Related stories:
Coveteur Invades Filipino Model Paolo Roldan in His Toronto Apartment
Surprise! Cole Sprouse Is Bench's New Endorser
Rhett Eala on Struggling to Cohesiveness Amid Inspiration
WATCH: Givenchy S/S '17 Fashion Film Set in Mars