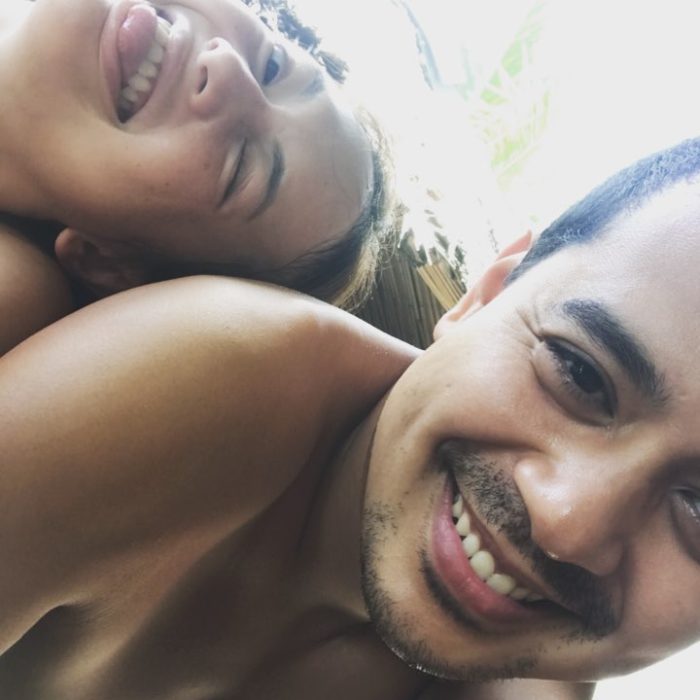 Over the weekend, actor John Lloyd Cruz along with Ellen Adarna and friends traveled to a beach in Cebu to relax and have fun. They're just like you and me—planning beach trips and drinking with friends. But what got out of hand was the use of social media. John Lloyd's drunken videos during the trip went viral when it was downloaded from a friend's Instagram stories.
There were four videos being shared online, one is a video of him dancing and flashing the middle finger, then a video of him holding a knife as he tries to help Ellen in the kitchen (he cut himself, BTW), dancing and sitting by the gas stove, and also a video of him singing karaoke—in all of the four videos, he seems to be intoxicated with alcohol.
We've said it too many times before, go and live your lives, but know that you need to be responsible with what you post on social media platforms—most especially if you're a very public personality. It seems that John Lloyd is in the process of understanding and learning that because at the height of the issue, he apologized using his Instagram account which read, "Diz iz mi lerning. (This is me learning) Very humbling but I do apologize to the little boys & girls. No regrets babies, just life revealing its raw beauty."
Star Magic's Johnny Manahan also released a statement about the issue and said, "John Lloyd Cruz works hard as an actor. 18-hour days at a stretch. He was just letting off steam. In this age of an all pervasive social media, what is okay and innocent in private becomes worthlessly controversial in public. He will have learned his lesson and be more careful in the future."
Well, Lloydie, it's okay. Just be careful with the use of social media next time. And we hope your friends know that too.
Photo courtesy of Ellen Adarna's Instagram account
Follow Preen on Facebook, Instagram, Twitter, Snapchat, and Viber
Related stories:
Celebrities, Social Media, and the Responsibility of Thinking Before Posting
Why You Need to Take Time Off Social Media
What Isabelle Daza Should Know About Japan's 'Meishi' Culture
Why Andi Eigenmann Is Taking the Custody Battle on Social Media
Isabelle Daza and Her Instagram Stories: Should She Stop?