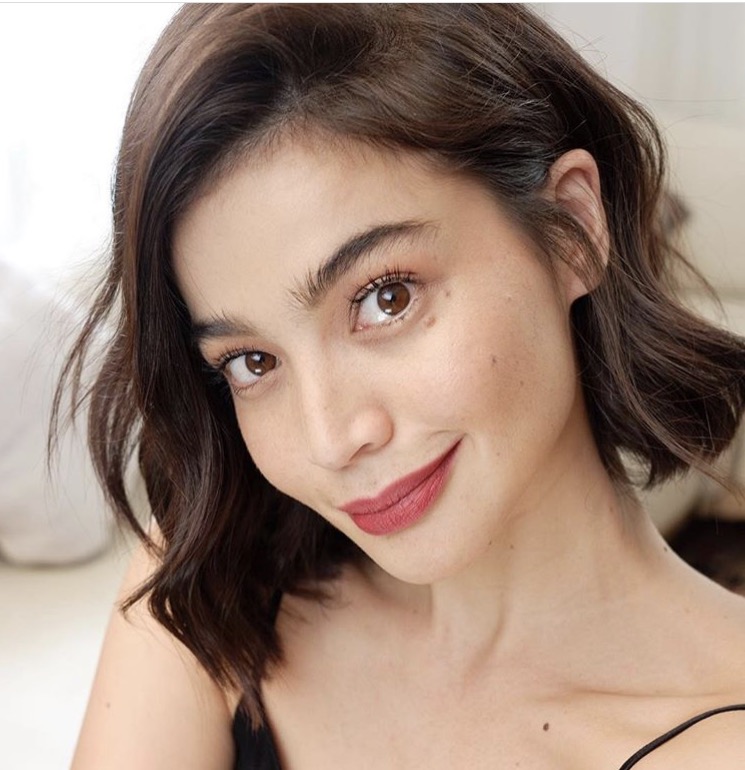 If Kim Kardashian and Rihanna can do it, so can Anne Curtis. The actress is coming out with her own makeup line, BLK Cosmetics, in six days.
https://www.instagram.com/p/BY8SJr8B6p_/?taken-by=blkcosmeticsph
She's been teasing the products for a while on her Instagram. From what we can tell she's got a nude one in the classic bullet type in the works.
She also hasn't left out making one in her signature red. From this photo, it loks like a matte finish and seems quite opaque. But surely one can sheer this out, depending on your application technique and preference.
Recently, she also teased a dark plum shade. It looks like it also has a matte finish. Wondering though if this will be in bullet form or if Anne has some liquid lipsticks to surprise us with.
If you're not into loud shades, we think Anne has got your back also. Spot the shimmery pink shade she's wearing for this teaser.
The look above also features a fresh face, brushed brows, and long lashes. We're crossing our fingers that Anne has got some products in mind to achieve this look. Meanwhile. BLK Cosmetics has already gone live on Instagram and Twitter, revealing how we will get to know about the brand in in less than a week.
https://twitter.com/blkcosmetics_ph/status/907603466125639681
What we also know so far is that the line cruelty-free and lives by the ethos of "Uncomplicated Beauty." We're hoping this means products you can use for everyday and shades that cater to every other woman. Also, good job on keeping the line animal-frendly.
There's also now a YouTube channel set up where updates will be posted. Looks like Anne put a lot of effort for this new baby. Hoping this is where we get to see more makeup tutorials from Anne.
We're excited, as you can tell, because what can we say? We're suckers for a good makeup line. We'll keep you posted on all the updates.
Photo courtesy of Anne Curtis' Instagram account 
Follow Preen on Facebook, Instagram, Twitter, Snapchat, and Viber
Related stories:
How Madonna, Rihanna, and Drew Barrymore Are Killing It in the Beauty Industry
10 Beauty Products A-List Makeup Artists Swear By
Anne Curtis Gets a Huge Shoutout from Vogue
Anne Curtis, Emma Stone, and James Reid Can't Get Enough of K-Pop