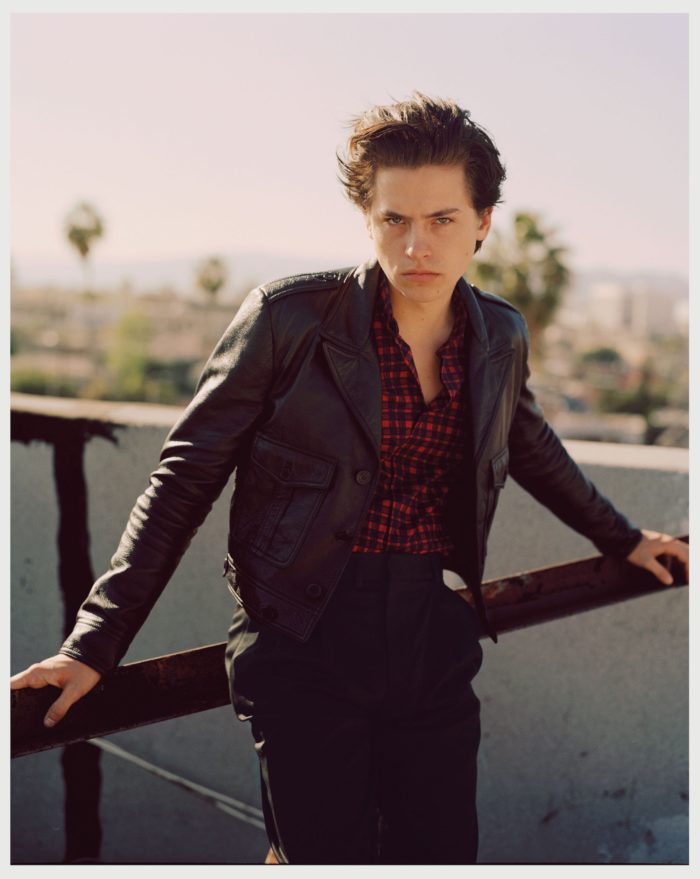 The cast of Riverdale is currently shooting the second season of our much-awaited series and we all know time on set can mean a lot of waiting in between takes. It's a good thing that Lili Reinhart (Betty), Camila Mendez (Veronica), K.J. Apa (Archie), and Cole Sprouse (Jughead) are close and you can see that with the videos they post on Instagram Stories.
Our current favorite is Camila's recent post voiced by Lili that featured Cole pretending to be a beauty vlogger—complete with swooshing product on his hand and the wide-eyed excitement. (Especially when one likes the beauty product at hand, amirite?)
As he tries to act his way through a beauty routine, Lili and Camila obviously couldn't hold back their laughter. "So today I'm going to show you how to put on some blush," Lili says in the video as Cole pretends to open a powder foundation. "So here's my product. I'm going to first start with my lip." But Cole immediately moved on to his under eye. "Oh, under my eyes apparently. What am I doing? I'm crazy! Oh my god!"
If you think that, at least, Lili's voice sounds convincing, that's because she used to do beauty tutorials. She would be posting cosplay looks before she starred in Riverdale, reports Refinery29. And if the rumors are true that Cole is indeed dating Lili, then we can't wait for more of these collab beauty videos.
What's next? A smokey eye for the brooding Jughead character?
[
Refinery29
]
Photo courtesy of Wonderland Magazine
Follow Preen on Facebook, Instagram, Twitter, Snapchat, and Viber
Related stories:
Surprise! Cole Sprouse Is Bench's New Endorser
Riverdale Actor Cole Sprouse Can Now Call Himself a Fashion Photographer
Meet the Newest Face of Maybelline's Latest Campaign: Beauty Vlogger Manny Gutierrez
Cole Sprouse and Zendaya Remind Donald Trump That 'Trans Is Not a Burden'