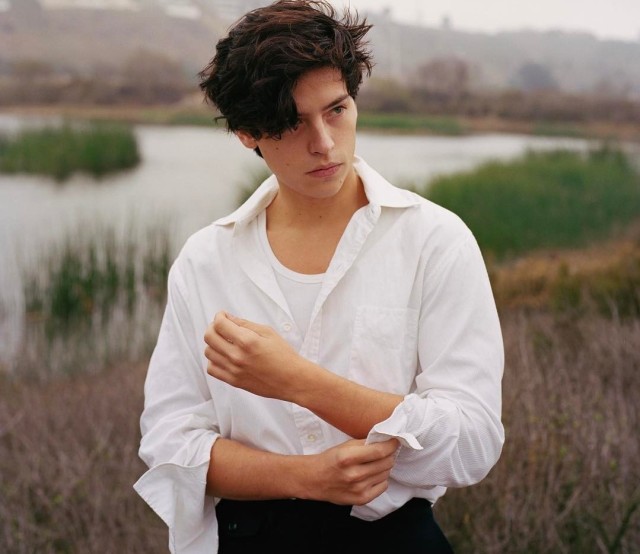 You may know Cole Sprouse as Jughead in Riverdale—or if you don't follow the show, he's Adam Sandler's adopted kid in Big Daddy. While every girl is swooning over his good looks, they'll be glad to know that he also has a talent in photography. And his latest project is a fashion spread with none other than Kendall Jenner.
Cole photographed Kendall for The Sunday Times' latest feature. According to the actor, he was asked to do the shoot after Kendall saw his previous work. "We had met at a couple of parties. I just thought, let's aim for the top," he told the publication.
Kendall is seen wearing flowy dresses which are contrasted with punk-rock boots. It's also worth noting that this is her first fashion editorial since the controversial Pepsi ad and Fyre Festival fiasco. But Cole has nothing but good things to say about the model: "Without the right model, these photos don't live. Kendall isn't afraid to look awkward in a way that's vulnerable and inherently interesting."
So does this mean that we'll be seeing more of Cole's work in other major publications? It's too early to tell, but he did tell the The Sunday Times, "I don't find the passion in acting that I find in photography, and, truthfully, I've been dabbling with the notion that if and when photography takes a more prevalent role in my life, I will likely never return to acting."
We might just have the next Karl Lagerfeld or Mario Testino here. If you're curious about Cole's other photography projects, you can check his Instagram account.
[
Refinery29
]
Photo courtesy of Cole Sprouse's Instagram account
Follow Preen on Facebook, Instagram, Twitter, Snapchat, and Viber