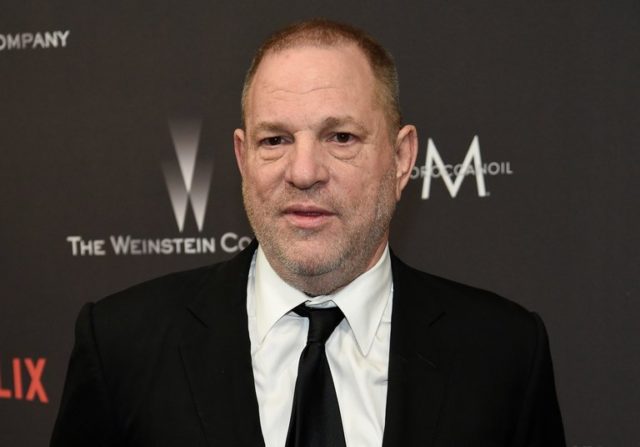 Harvey Weinstein has been making headlines these past few days but not for his movies. Allegations of sexual assault have been surfacing after years of trying to hide it and protect his reputation. Adding fuel to the fire is a story by The New Yorker wherein the accusers share accounts of Harvey's sexual harassment towards them.
Along with the story is a tape recording of Harvey Weinstein admitting to groping Filipina-Italian model Ambra Battilana Gutierrez and asking her to join him for five minutes in his hotel room.

Ambra was a finalist in the Miss Italy contest and had met Harvey in 2015 at a reception for "New York Spring Spectacular." Harvey was producing the show held at Radio City Music Hall. Ambra was 22 at the time when Harvey introduced himself to her, saying that she looked like Mila Kunis.
Harvey then set a business meeting with her in his office in Tribeca the next day. Sitting on a couch, he was reviewing her portfolio and started staring at her breasts and asked if they were real. He then began to grope her and tried to put his hand up her skirt. After backing off, he invited her to watch a Broadway musical he was producing "Finding Neverland."
That night, Ambra went to the an NYPD precinct to report the incident instead of meeting Harvey at the show. Ambra was with investigators from the Special Victims Division when Harvey called her annoyed that she didn't make it to the show. While listening to the call, investigators came up with a plan, "Gutierrez would agree to see that show the following day and then meet with Weinstein. She would wear a wire and attempt to extract a confession or incriminating statement."
In the audio tape, their exchange is traumatizing. He asks her repeatedly to enter his hotel room, almost forcing her. You can hear the strain in her voice as she protests by saying, "I don't want to," "I want to leave," and "I want to go downstairs." She even asks him what they're going to do and he replies by saying "Nothing! I'm gonna take a shower, you sit there and have a drink." Ambra also asks him why he groped her and he says, "Oh, please, I'm sorry, just come in. I'm used to that. Come on. Please." Sounding shocked, she asks, "You're used to that?" To which Harvey replies, "Yes, I won't do it again."
Listening to their conversation scares me. How could someone be so forceful with his words and actions? And the fact that he used he was used to it means that this isn't an isolated case, he's done this before. As successful as he is, doesn't give him the right to harass somebody.
[
The New Yorker
]
Photo courtesy of The New York Times
Follow Preen on Facebook, Instagram, Twitter, Snapchat, and Viber
Related stories:
Rape Has Nothing to Do With Desire But Everything to Do With Power
Dark Hollywood: How to Solve a Problem Like Harvey Weinstein
How Rape Culture Starts with Simple Words
Stopping Rape Culture Should Start From Childhood to Mainstream Media