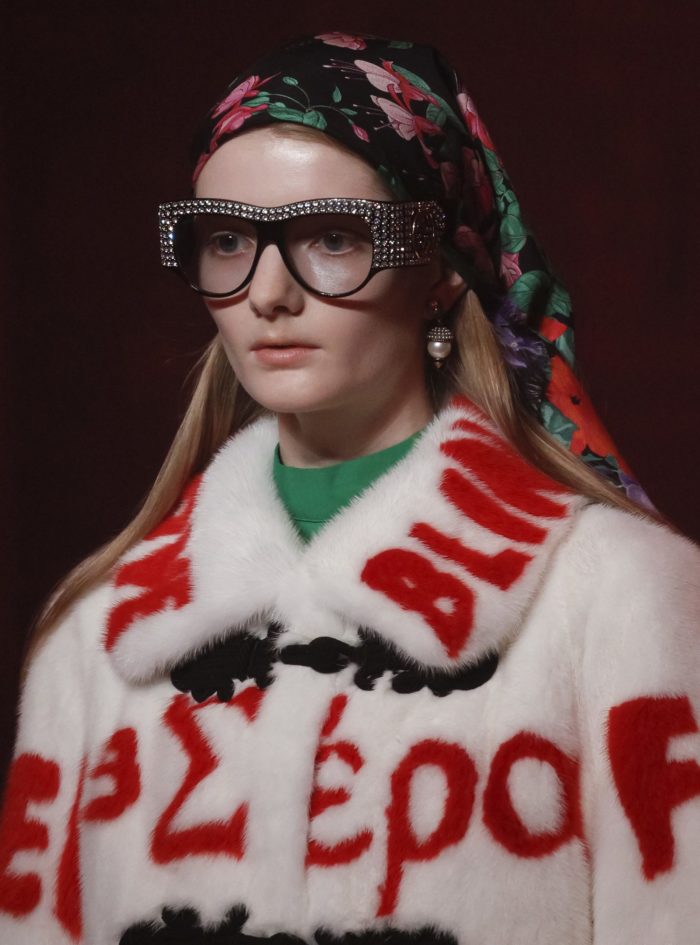 Luxury brand Gucci just made a bold announcement in line with their 10-year "Culture of Purpose" sustainability plan. During the 2017 Kerring Talk at The London College of Fashion, president and CEO Mario Bizarri said that they will go fur free starting 2018 and will auction off the remaining items with animal fur.
"Being socially responsible is one of Gucci's core values, and we will continue to strive to do better for the environment and animals," he said. "With the help of HSUS (The Humane Society of the US) and LAV (an Itailan-based animal welfare group), Gucci is excited to take this next step and hopes it will help inspire innovation and raise awareness, changing the luxury fashion industry for the better."
As the brand joins the Fur Free Alliance, they will stop using animal fur which includes mink, coyote, raccoon dog, fox, rabbit, and karakul. But Refinery29 reports that the brand will still use lamb, goat, and alpaca.
Mario also gives credit to Gucci's creative director Alessandro Michele in making this new approach possible. "In selecting a new creative director I wanted to find someone who shared a belief in the importance of the same values," he said said. "I sensed that immediately on meeting Alessandro for the first time."

Humane Society International president Kitty Block also commends the luxury brand for making this decision, "Gucci going fur-free is a huge game-changer. For this Italian powerhouse to end the use of fur because of the cruelty involved will have a huge ripple effect throughout the word of fashion."

Gucci now joins the ranks of other brands who banned fur like Giorgio Armani, Hugo Boss, Stella McCartney, and Net-a-Porter.

Now time to buy (or treasure) your favorite fur-lined Princeton loafers and move forward to a more sustainable fashion industry.

[CNN, The Guardian, and Refinery29]

Photo courtesy of Vogue

Follow Preen on Facebook, Instagram, Twitter, Snapchat, and Viber

Related stories: 
H&M Foundation Is Trying to Fix the Sustainability Problem We All Started
Powerhouse Milanese Designer Label Says No to Fur
The Luxury Label Marian Rivera, Liza Soberano, and Sofia Andres All Shop From
LOOK: Pres. Duterte's Granddaughter Rocking Luxury Sneakers
How I Want My Daughter to View Fashion