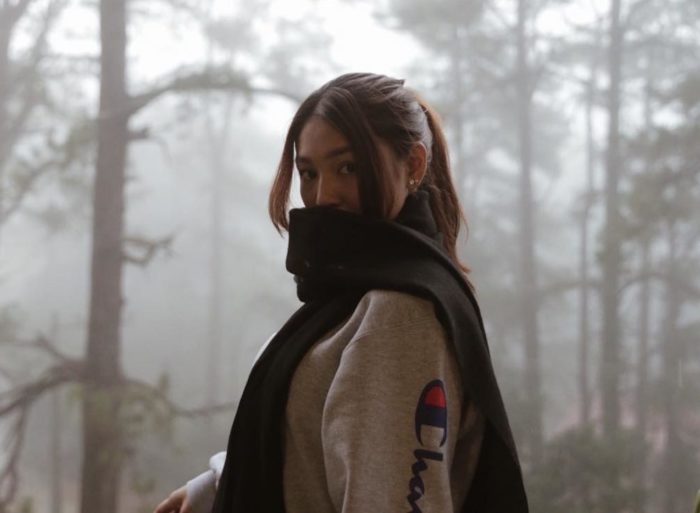 Yesterday, Nadine Lustre asked for a simple request and that is to stop posting photos and videos from her brother's funeral as a sign of respect. Just last night, she posted heartfelt stories and messages on her Instagram feed and allowed herself to open up about the importance of mental health.
"It may come as a surprise to you but I have struggled with depression way back and still am to this day," she first said. "I have days where I'm just sitting in the tub, asking myself a lot of questions, confused…I felt like I was just looking in someone else's life through a window. Feeling bad 'cuz I am not enough and everything that I do and will do will never be enough. It's not easy."
Nadine also emphasized how important family and friends are when you're going through depression. "I'm thankful that I'm blessed to have a strong heart and clear mind. Family who will always be my strength. Friends who will always pull me up. Love who will always guide me." She also shared the beauty of accepting and recognizing weakness so that you can come out of your situation stronger and a better version of yourself. "It's okay to be said. It's okay to feel pain. It's okay to be vulnerable."
She also revealed the time in when she also felt so low, "I almost did it before and I'm so thankful that I didn't do it, because If I did, I wouldn't be living the life that I have now. Stay with us because life is beautiful. #KeepGoing ;"
A few hours later, she also wrote a message for her late brother, Isaiah, and posted with his photos from the beach. "I'm so proud of you," she said as she shared her brother's talent with writing. She thanked him for making her braver. "I know whatever challenge I will have to face, I will pull through because of you." She thanked him for being her strength.
She ends with, "I wish you stayed with us longer. I am keeping your promise and we will still travel the world together. No more crying. Happy Birthday, Dude."
Our condolences to you and your family, Nadine, and thank you for sharing your story.
Photo courtesy of Nadine Lustre's Instagram account
Follow Preen on Facebook, Instagram, Twitter, Snapchat, and Viber
Related stories: 
Nadine Lustre Wants Fans to Take Down Photos from Her Brother's Funeral
The Real Impact of Dismissing Mental Health Disorders
Why Spending Time Alone Is Good for Your Mental Health
We Hit a Political Milestone: The Senate Passed the Mental Health Act