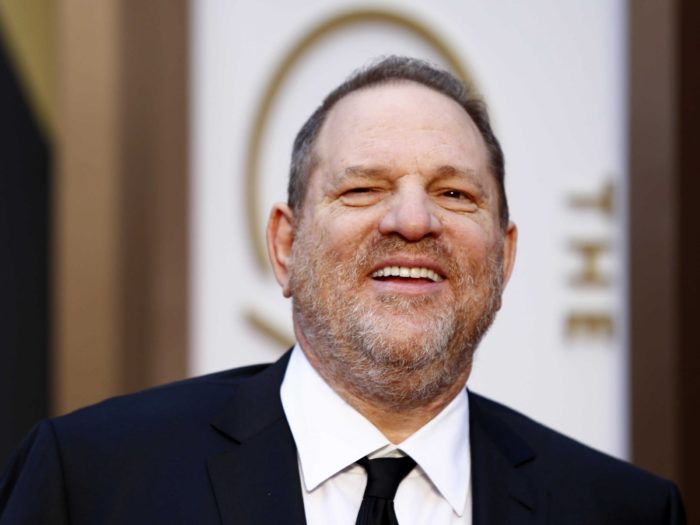 In just a few days, Harvey Weinstein turned from being Hollywood's most powerful man to being the most hated—old cases filed against him are now being opened up revealing almost three decades of sexual abuse, celebrities started talking against him, he got fired from his own company, and his wife Georgina Chapman left him to save Marchesa, among other things. He's in deep sh*t.
The Hollywood producer flew to Arizona in a a private jet and checked into a luxury resort (which BTW, comes with a spa and a golf course). Initially, Harvey was supposed to go to a "residential" treatment facility to deal with sex addiction, but later on decided to stay in a five-star resort because he wants to be able to access his phone. The source added that his team set up a secure place for him where he can get the help he needs.
Prior to his flight to Arizona, TMZ caught up with him outside his daughter's home in LA, and when asked how he's doing, he replied with, "I gotta get help, guys. We all make mistakes. Second chances, I hope."
What about, "no"?
[
The Cut
]
Photo courtesy of Business Insider
Follow Preen on Facebook, Instagram, Twitter, Snapchat, and Viber
Related stories: 
Georgina Chapman May Have Left Harvey Weinstein to Save Marchesa
LISTEN: Harvey Weinstein Admits to Groping Breasts of Filipina-Italian Model
Anthony Bourdain Speaks Up Against Harvey Weinstein, More Men Should Do Too
Must-Read: Lena Dunham, Meryl Streep, and Hillary Clinton Condemning Harvey Weinstein
Rape Has Nothing to Do with Desire but Everything to Do with Power