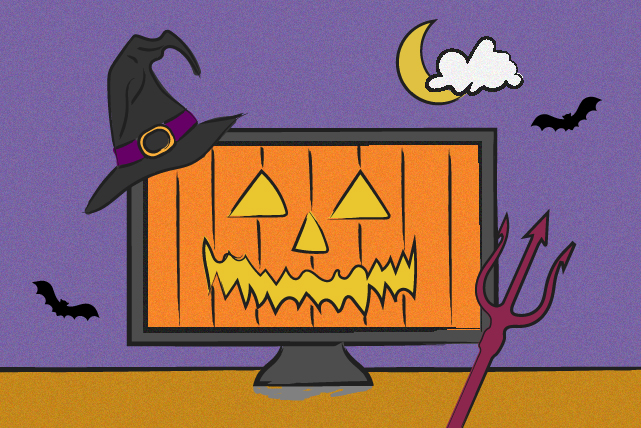 Today is Friday the 13th and we're getting closer and closer to Halloween. During this time many love to watch scary movies like IT and whatever else is showing in the cinema. I, on the other hand, am not a fan of scary movies. I do not like being scared and am deathly afraid of clowns. If you're like me, don't worry there are still Halloween-themed movies we can enjoy. Like the ones from our childhood. Let's take it way back and treat ourselves to these favorites from the '90s.
The Nightmare Before Christmas
Don't worry Tim Burton fans, we see you. This fantasy musical film released in 1993, is a go-to during the Halloween (and Christmas) season. This stop-motion classic follows Jack Skellington, Halloweentown's pumpkin king, who plots to take over Christmas. It's a dark but comical mix of Halloween and Christmas sure to bring back memories of your childhood. You might even get some costume ideas.
The Addams Family
The film adaptation of The Addams Family is everything you wanted as a child. It's funny but dark and little bit strange at the same time. Following the family's unusual traditions and antics is still entertaining today. And, admit it, a lot of us grew up to be Wednesday Addams, telling it like it is.
Casper
This is another film starring Christina Ricci but we're not complaining. This movie is about a specialist who moves to Maine to try and communicate with Casper and the other spirits in the house. Over the course of the plot, Casper falls in love with Christina's character, which is as complicated as it sounds. Another reason to watch Casper: the slow dance scene. Your hearts will melt if you haven't already seen it.
Halloweentown
If you feel like binge-watching a series of movies, look for Halloweentown. These fantasy flicks follow adventures of witches, vampires, mummies, ghosts, and other characters in Halloweentown. The plot shows how these creatures interact with humans and travel between the two different worlds.
Edward Scissorhands
For a mix of romance and dark fantasy, Edward Scissorhands has got you covered. Edward is an unfinished creation of an inventor who passed from a heart attack just before attaching Edward's hands. After finally leaving the mansion he lived in, residents of the town have been divided. Some love Edwards and his hair-cutting skills, while others think he's a dangerous freak. Bonus: a Johnny Depp and Winona Ryder love story.
Art by Lara Intong
Follow Preen on Facebook, Instagram, Twitter, Snapchat, and Viber
Related stories:
6 Female Directed Movies to Binge On this Weekend
Some Ghosts Should Stay Ghosts: A Ghost in the Shell Review
10 Critically Acclaimed Films that Aren't Produced by Harvey Weinstein
How Did Carrie Fisher's Dog Like The Last Jedi Trailer?