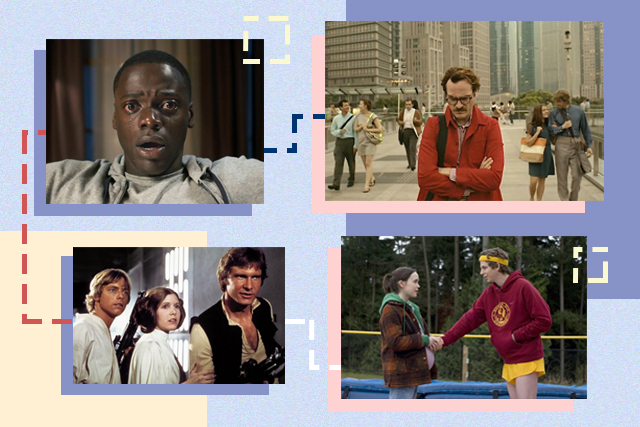 I will not be able to watch 13 Going on 30, Pulp Fiction, No Country for Old Men among many other films the same way again because of the monster that is Harvey Weinstein. It just doesn't feel right to watch productions of Miramax and The Weinstein Company, knowing about these allegations along with how some Hollywood stars are accused of being complicit to these things.
It's perhaps the worst scenario of Your Fave Is Problematic. Originally a Tumblr page, it's an ample description as to how some of our pop culture favorites are sometimes tainted by their creators. From Louis C.K. to Woody Allen, and even Justin Bieber. Of course, the blog also talks about how it's important to separate the art from the people behind it. There's bad art from good people and vice versa.
Nevertheless, until the dust settles and when justice is served, we all need a little breather from all this drama. Here are a few international flicks that are not under Miramax or The Weinstein Company.
#1 Juno
Watching this back in college reminded me how oddly great being a weird and awkward teen was. With an artistic touch to feminist issues, childbirth, and adolescent awakening, you can watch this independent piece by Diablo Cody guilt free.
#2 Star Wars 
Full disclosure: One of the first things we did aside from compiling the women and men speaking against Harvey was to check if Star Wars had any affiliation with Miramax. The original trilogy is under Lucas Film (duh) while the new installments are produced under J.J. Abrams' Bad Robot Productions.
#3 Her
The multi-nominated futuristic love story was created by Annapurna Pictures and Warner Bros. Aside from seeing what the homes and offices of tomorrow will look like, it's a must-watch so that you'll understand why it's part of BBC's 100 greatest films of the 21st century.
#4 Donnie Darko 
This cult favorite might not be apt for your usual taste, but it pays to have little variety. This science-fiction story follows a terrifying bunny. But it's not your usual horror movie. In fact, it was a flop at first but Dazed goes at length on how everything it did wrong is what made it right. Plus point: the film was distributed by Flower Films, the production company of Drew Barrymore (who also starred in the film) and Nancy Juvonen.
 #5 Baby Driver
This funny, campy film is something to watch when you just want to be entertained without feeling trashy about it. It stars Ansel Elgort, Jamie Foxx, John Hamm, and Kevin Spacey and is produced by British production companies Working Title Films and Big Talk Productions along with independent production company MRC.
#6 Fantastic Mr. Fox 
You can breathe a little freely as this Wes Anderson film is under 20th Century Fox Animation. It's another film that will get you out of a sour mood easily as it's based on a Roald Dahl book. And we know in this situation, we need something to make us feel like a kid again.
#7 Arrival 
A recent blockbuster hit, Arrival is a look into human consciousness and emotion if ever we do encounter aliens. It will touch you and remind you of the bigger possibilities of life.
#8 Get Out
A woke film about discrimination taken to the extreme. This film by Jordan Peele received a lot of good reviews and is a multi-layered approach to a sensitive issue. Oh, and it's a horror movie, only that the terror is real.