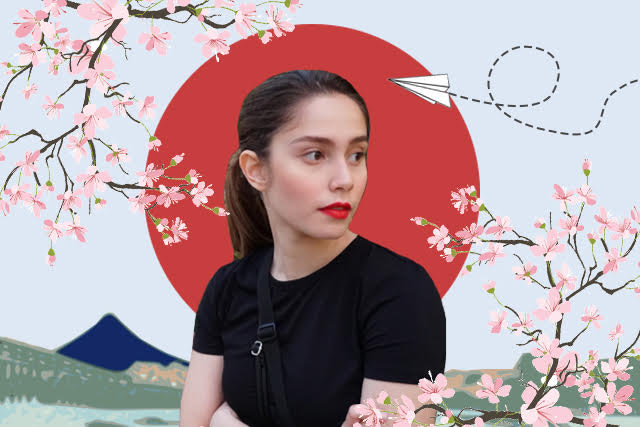 Japan still remains a top tourist destination. Nadine Lustre marks it as her favorite, Isabelle Daza dropped by earlier this year, and Georgina Wilson brought the family over for Fuji Rock Festival. Of course, who can forget how Niseko was also a top pick for those who wanted to experience snow and skiing?
With every trip, though, we learn that a tourist destination is popular because it provides a different experience for each traveler. Jessy Mendiola's recent adventure in Japan shows us more of the metropolis and unique finds. Let's take a look, shall we? We have a feeling it will be part of our itinerary too.
#1 Find the best view
Jessy went to the Sky Circus Sunshine 60 Observatory. Located at the 60th floor of Ikebukuro, it is where you get a great skyline view of Tokyo. Plus, there is a showcase of various interactive installations here along with a simulation of future Tokyo.
#2 Don't deny your inner child
What's a trip to Japan without a stop at Tokyo Disney Sea? Instead of the usual theme park from the franchise, this Disney experience integrates gondola rides, streamer liner, and other activities focused on Disney's aquatic films Finding Nemo and The Little Mermaid. (P.S. Jessy should have copped those Ariel pillows!)
#3 Explore gastronomically
We all know Japan is filled with yummy food. If you want a lot of variety without walking far for every other craving, Ebisu Food Hall is a must go-to, even Time says so. This Frozen Salty Lemon drink that Jessy had is just a peek into what you can get from cocktails, coffee, among izakayas and different ramen spots.
#4 Walk like a local
For those candid, Instagram-ready backdrops, it looks like Jessy found just the right spot in Minato. It's one of the wards (aka district) in Nagoya. You'll find a few interesting spots here including Legoland Japan.
#5 Don't forget Dotonburi
A trip to Japan often should include a shot of the Dotonburi. The street is a classic Japanese attraction. It's a hub for different restaurants in Osaka hence it's something to visit for the hungry tourist.
Art by Lara Intong
Follow Preen on Facebook, Instagram, Twitter, Snapchat, and Viber
Related stories:
Here's Why You Should Go to Niseko Like Gretchen Barretto and the It Girls
Nadine Lustre on the Travel Destination that Made Her Cry
Selfies with Jessie J and Touring Shinjuku: Isabelle Daza's Japan Trip Looks Like Fun
How I Found My Zen in Kyoto's Different Gardens and Temples
Baby Archie Burnand Must Be the Cutest Attendee at Fuji Rock Festival