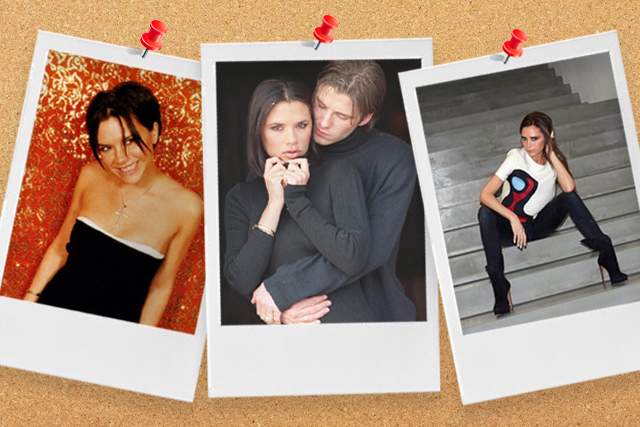 My current aim in life is to be like Victoria Beckham. I may not be able to exactly copy her chic taste, but I want to emulate her when it comes to transformation. (I also don't have a British accent that makes everything I say sound sophisticated.) She was able to turn around a pop star career and image into today's favorite designer, who is a regular on the "Most Stylish" lists.
To be able to adapt and discover yourself, making a few mistakes along the way can be daunting. I bet it's something we all constantly struggle with. But I guess the great thing about life is how there is change and that you are always the master of your own narrative. Victoria's story is an empowering one, where a woman triumphs over the usual assumptions. In her recent talk at the Forces of Fashion Panel, she was aware of how the things we're seemingly against her. "I was very aware that people had preconceptions," But she turned the seeming disadvantage into a strength. "I was a Spice Girl, I was married to a footballer, so I was aware, but I was probably [also] quite naive going into the fashion industry."
1996 to 1998: Spice Girl Fever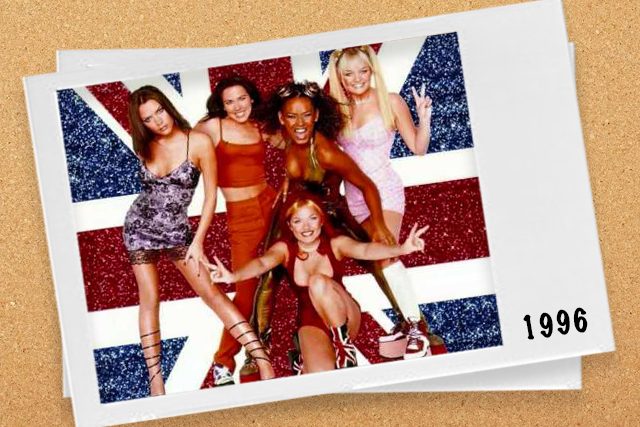 Spice Girls was formed in 1994. But it was in 1996 that they had their biggest single, "Wannabe." At that time, Victoria carried the last name Adams. She was Posh Spice and she was, like the rest of us, a victim of the different trends, from rebonding to tight outfits.
1999: Marrying David Beckham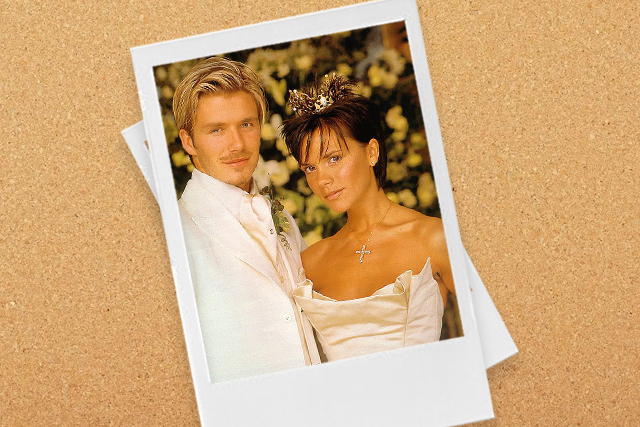 After having their first son, Brooklyn, David and Victoria got married in Ireland. Together, they would share a couple of fashion moments, like matching leather Versace numbers. I'm still thinking if that was a good moment or a bad one.
2002-2007: All in the Family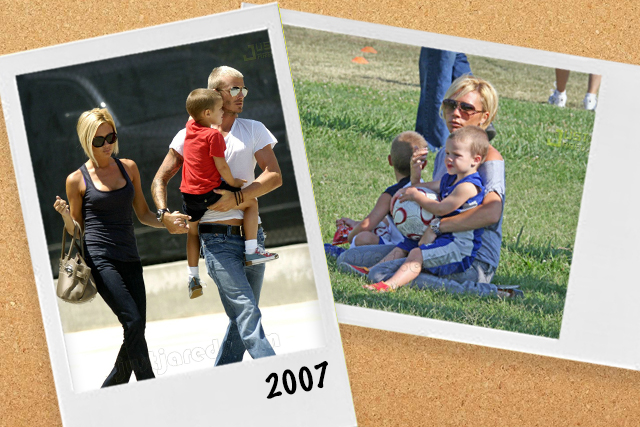 After Brooklyn, Victoria would have her second son Romeo in 2002. He would be followed by Cruz in 2005 and Harper in 2011. This was also the time Victoria seemed to be experimenting with different looks including keeping her hair short and blonde. She also was still pushing for a solo music career but it didn't fly quite as high as her original gig.
2008: The Birth of a Label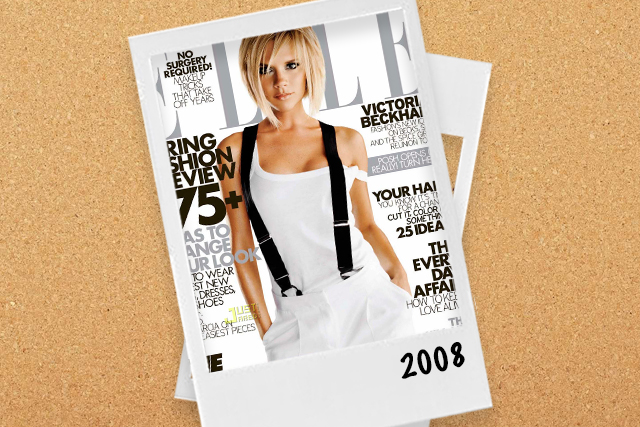 At the beginning of 2008, Victoria fronted Elle magazine, following a string of different fashion campaigns and runway shows with Dolce & Gabbana and Roberto Cavalli. But that wasn't Victoria's big break in fashion. In August 2008, she launched her eponymous fashion label. She also ditched the blonde hair for black.
2011: Designer of the Year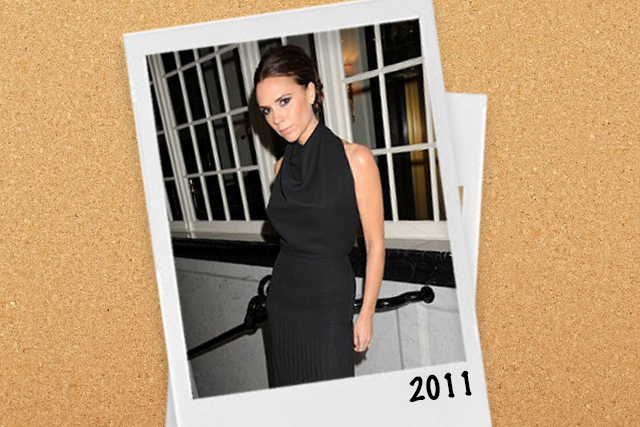 Barely three years into the business, Victoria won Fashion Designer of the Year in the British Fashion Awards. She beat out Marc Jacobs and Stella McCartney in the category.  In her speech, she thanked her family. "I would like to thank the British fashion industry for your support, I'd like to thank my team, you all know who you are, your focus, your creativity…. Simon Fuller…..my parents, my kids and my husband. Without him I wouldn't have had the courage to do what I am doing."
2014: Opening the Dover Street Store 
The fashion business proved to be very lucrative for Victoria. After establishing a website, she opened her first brick-and-mortar store at the celebrated London location. Vogue would even visit the location for "73 Questions."
2017: Victoria Beckham x Estée Lauder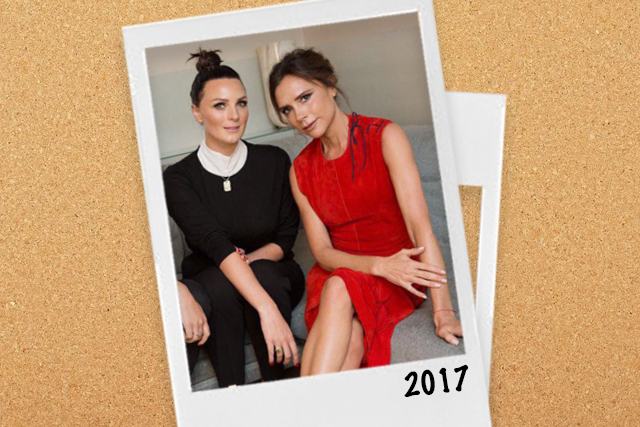 It's hard to believe that at this point, Victoria has been married for 18 years,"Wannabe" is now a 21 year old single, plus Victoria recently received her OBE. Apart from that, Victoria is still at it by lending her brand into the beauty world. After last year's successful collab, Victoria expanded her line with Estée Lauder this year with more products. She's also come to recognize the new sources of influence. Above, she's pictured with YouTube content creator and Real Techniques founder Nic Chapman.
Art by Lara Intong 
Follow Preen on Facebook, Instagram, Twitter, Snapchat, and Viber
Related stories:  
Victoria Beckham's Makeup Line Will Be Back with Twice the Number of Products
How to Live Like Victoria Beckham
Victoria Beckham's New Collab Is for Every Girl
How To Look Like Victoria Beckham in Five Minutes