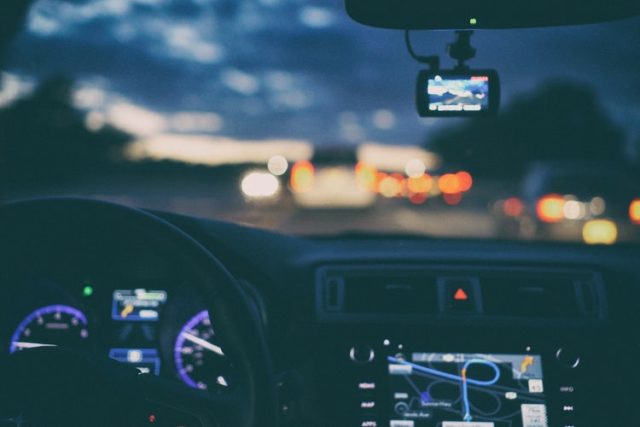 Ride-sharing apps like Grab were made to make traveling convenient and safer for anyone. But after the carnapping and murder of their driver Gerardo Maquidato Jr., Grab is improving their security measures by asking for passengers' valid IDs.
In a statement, Grab said that their driver-partners may ask you to show your identification before the trip starts. This will be done especially during "night shift hours," which is around 10 p.m. to 5 a.m.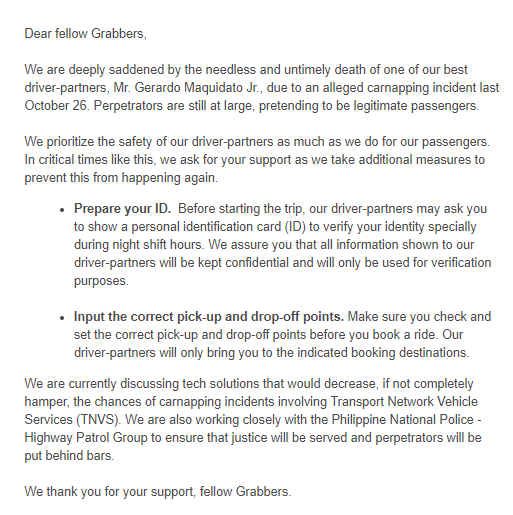 "We assure you that all information shown to our driver-partners will be kept confidential and will only be used for verification purposes," Grab said. This can be helpful for drivers since the Grab app doesn't show the photo of the passengers.
They also reminded passengers to input the exact pick-up and drop-off points when booking a ride. "Our driver-partners will only bring you to the indicated booking destinations."
Last Oct. 26, Gerardo's reportedly picked up a lone passenger in Pasay City. The passenger then shot him, threw him out, and drove off with the car. As of writing, the suspect is still at large.
"We are currently discussing tech solutions that would decrease, if not completely hamper, the chances of carnapping incidents involving Transport Network Vehicle Services (TNVS)," Grab said. "We are also working closely with the Philippine National Police – Highway Patrol Group to ensure that justice will be served and perpetrators will be put behind bars."
So next time you book a ride, make sure that you comply with these rules. Stay safe out there.
Photo courtesy of Unsplash
Follow Preen on Facebook, Instagram, Twitter, Snapchat, and Viber
Related stories:
Public Transportation Horror Stories Continue as Coleen Garcia Shares on Twitter
The Hidden Danger in Rating Your Driver
8 Things You Do that Annoy Your Driver
How to Be Mindful About Your #UberlessDay Stories