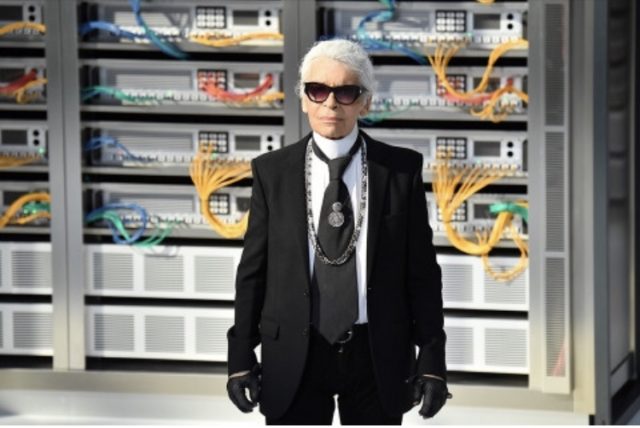 Chanel designer Karl Lagerfeld is facing backlash after his comments on German Chancellor Angela Merkel's open policy to immigrants.
On French TV show Salut Les Terrains, Karl said, "One cannot—even if they are decades between them—kill millions of Jews so you can bring millions of their worst enemies in their place."
Karl Lagerfeld critized how Germany has welcomed more than one million refugees from the Syrian crisis. He even went on to say, "I know someone from Germany who took a young Syrian and after four days said, 'The greatest thing Germany invented was the Holocaust.'" He followed up by saying, "Merkel had already millions and millions (of immigrants) who are well integrated and who work and all is well … she had no need to take another million to improve her image as the wicked stepmother after the Greek crisis."
The French media regulatory authority Conseil Supérieur de l'Audiovisuel (CSA) is currently reviewing the show and comments in question after receiving hundreds of complaints.
This is not the first time Lagerfield, a native of Hamburg, critized Merkel. In October, the designer sketched a cartoon featuring Merkel and Hitler that served as a commentary regarding the rise of far-right political party Alternative for Germany in the recent federal election.
[
The Guardian
]
Photo courtesy of HighSnobiety
Follow Preen on Facebook, Instagram, Twitter, Snapchat, and Viber
Related stories:
Karl Lagerfeld Is Selling a Choupette Plushie for $545 
You Need to See this 350-Piece Drawing Set Designed by Karl Lagerfeld
You Can Now Rent Karl Lagerfeld's Former NYC Apartment
Soon, We'll Be Checking in Hotel Karl Lagerfeld