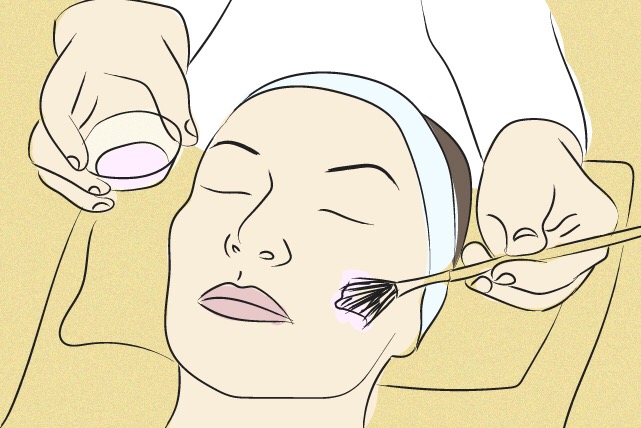 At-home chemical peels seem to be on the rise given the influx of new products that seem to cut down on your derma appointments. I've watched vlogger upon vlogger apply a scary looking, blood-like AHA and BHA solutions to their faces and come out with baby skin. It's tempting but anything with a word "acid" and "chemical" shouldn't be subject to whim, don't you think? Sometimes, it's still best to leave it to the professionals.
So before I picked up my own at-home chemical peel, I consulted with Dr. Liezel G. Pangilinan, DPDS of LP Dermatology Clinic. I asked her a few questions about chemical peels and found pertinent information for those of you who also want to give it a go.
Is there a difference between exfoliation and chemical peel? 
It's the same. When you say microdermabrasion, it's practice of exfoliation without any chemicals like diamond peel or a brush. Another one is when you apply a chemical peel. There are different types. The most common are AHA and BHA peel. Other types [are] the glycolic peel, lactic acid peel, and salicylic acid peel.
What skin type would benefit the most from a chemical peel? 
If you have dry skin, you shouldn't go for a peel. After a peel, the more your skin will be dry. [It's] most advisable for combination to oily skin. Most chemical peels inhibit production of oil.
How often should you go for a chemical peel? 
Once a month. If it's microdermabrasion, you can do it every two weeks.
If you were to do a chemical peel at home, what should you know first? 
You should have instruction from your dermatologist. You need to watch out for burning and inflammation. After a peel, you're supposed to apply an anti-inflammatory product. The safest peel at home would be a salicylic one. I can also suggest a glycolic toner and mandelic acid.
What are the best after-care steps? 
Always put sunscreen. Don't forget your anti-inflammation. Once you have inflammation, if unattended, it results in dark spots and pigmentation.
What's a big misconception about chemical peel? 
If it burns, it doesn't mean it's working. That's a sign of irritation. The redness after can make more problems.
Art by Lara Intong 
Follow Preen on Facebook, Instagram, Twitter, Snapchat, and Viber
Related stories: 
How to Incorporate Acids In Your Beauty Routine Without the Burn
6 Gel Creams to Help Get Rid of Oily Skin
How You Can Preserve Your Skin's Elasticity as You Grow Older
4 Steps to Boost Skin Cell Metabolism and Delay Aging