When it comes to anti-aging, there's a long list of things you have to do: avoid sugar, tone the muscles of your face, and speed up your metabolism—on a cellular level.
Not to sound alarmist, but that last one is a pretty underrated issue in skincare—it's the reason why, as women age, they feel that the products they've been loyal to for years don't seem to be working as well anymore.
On a recent trip this year to the P&G Singapore Innovation Center, I had an interesting chat with Olay senior scientist Dr. David Khoo who told me a bit about how the decline in cell metabolism can affect skin aging. "We found there is a significant loss of energy as a woman ages. As the energy in your cells decline, the activity in your cells also a decline. And as a result of that, it shows in the appearance of the skin itself."
First, as skin energy drops, so does cell metabolism, which affects the rate at which your skin cells can renew themselves. "Cell renewal is one of the core activities that the skin does to keep itself looking youthful. Once there is no more skin cell renewal, the dead cells collect in your skin, which act as a barrier that blocks the absorption of nutrients. And it actually leads to a vicious cycle because there is less skin absorption, there is poor skin nutrition, which makes it more viable to damage."
Fortunately, David says that there is a way to resolve this: "It's really a two-part solution that is very direct. The first challenge is that you need to create a technology that effectively re-energizes the skin. Step two is you overcome the barrier to absorption."
Two steps, however, don't just mean two products. If you really want to protect your skin against all the factors that affect skin energy, we've put together a rundown of products that you'll need in your anti-aging arsenal.
STEP ONE: OVERCOME THE BARRIER TO ABSORPTION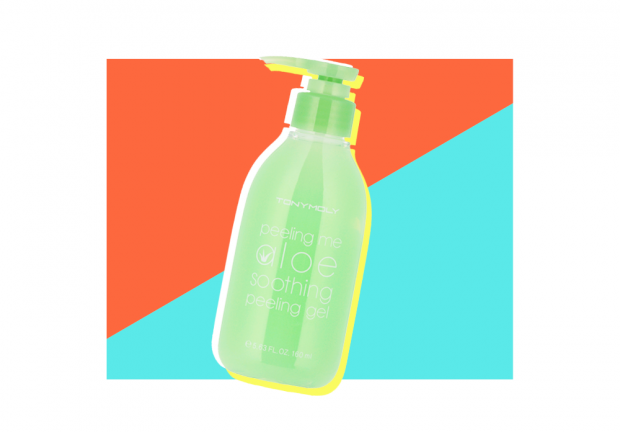 The first thing you need to do is get rid of all the dead skin cells sitting on the surface of your skin. Mechanical exfoliation can cause microtearing and worse, microbeads damage the environment! Instead, go with a gentle water-based exfoliator, like Tony Moly Peeling Me Aloe Soothing Peeling Gel (P548). It is hypoallergenic and free of parabens, phenoxyethanol, ethyl alcohol, mineral oil, sulfate surfactant, triclosan, triethnaolamin, talc, benzyl alcohol, and PEG. After washing your face, dry your skin, then massage a moderate amount on your face. Dry skin types should limit usage to once a week, while normal to combination skin types can use it up to three times a week.
Tony Moly. For a complete list of locations, visit their Facebook page.
STEP TWO: RE-ENERGIZE YOUR SKIN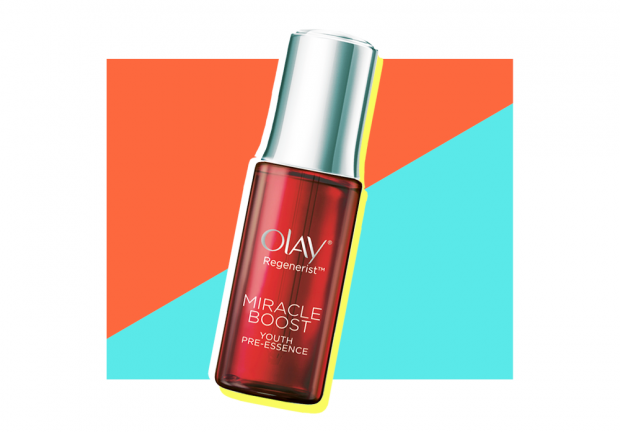 The field of cellular biogenics is about how to promote longevity. "If you play with certain aspects of cell's energy, you could extend their lifespan," David says. Olay Regenerist Miracle Boost Youth Pre-Essence (P1,399) contains niacinamide (Vitamin B3), which has been proven to boost surface cell metabolism and renewal. Amino peptides (pro-collagen molecules) help repair skin, reduce wrinkles, and boost collagen production. Lys'lastine (natural extract of Dill seeds) enhances skin elasticity, and OliveM ( an antioxidant from Olive Extract) improves penetration of anti-aging ingredients and helps protect skin from oxidative damage.
Use after your facial wash and toner. Dispense two pumps and smooth over your face and neck in order to allow your serum or moisturizer to penetrate twice as deeply into your skin.
Olay. The Regenerist Miracle Boost Youth Pre-Essence is currently only available online at Lazada. 
STEP THREE: BOOST YOUR COLLAGEN LEVELS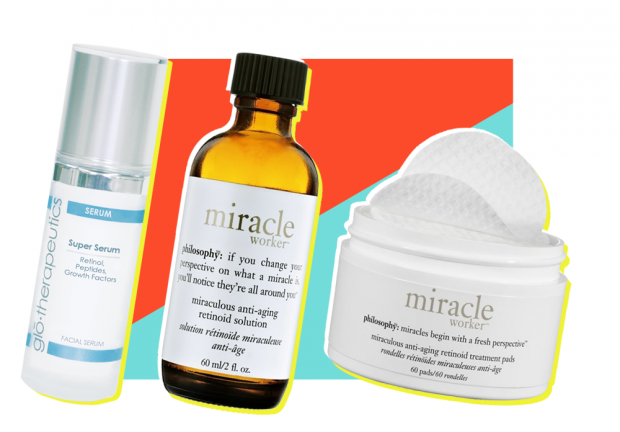 "Energy provides the fuel for cell activity which is metabolism. In doing those activities they need more building materials," David explains, which is why you need to increase collagen. Retinol, which is a gentler type of retinoid (also known as Vitamin A), lowers the rate of collagen breakdown from sun exposure while stimulating the production of new collagen. Start with a gentler product like Glotherapeutics Super Serum (P5,800), which contains retinol, niacinamide, and Argireline, which relaxes facial tension that contributes to lines and wrinkles.
Eventually, you can work your way up to a retinoid product, like Philosophy Miracle Worker Miraculous Anti-aging Retinoid Pads and Solution (P4,095). The fresh-pour elixir is formulated with HPR next-generation retinoid technology to help maximize skin's rejuvenation potential and minimize irritation.
Use these products only at night, since retinoids and retinols make skin photo-sensitive.
GloStoreMD Philippines. Nipa Hut Compound, Captain Henry Javier Street, Pasig City, Philippines. (02) 671-5349. For more information, visit their website.
Philosophy. 2/F Greenbelt 5, Legazpi Street, Ayala Center, Makati City. 2/F Mega Fashion Hall, SM Megamall, EDSA corner J. Vargas Avenue, Mandaluyong City. For more information, visit their website.
STEP FOUR: PROTECT YOURSELF FROM FREE RADICALS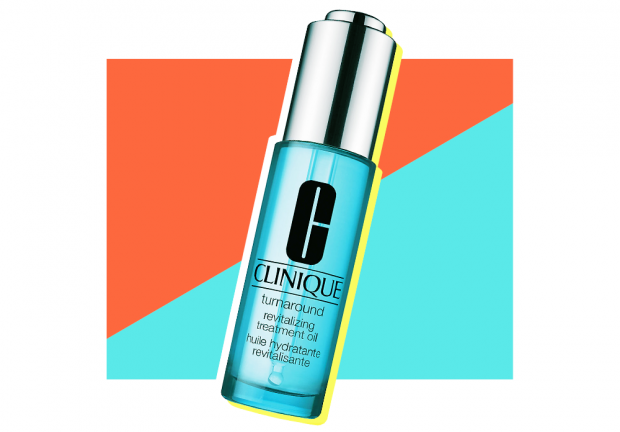 "Antioxidants protect that rebuilding effort and coincidentally helps improve [product] penetration as well," David adds. Clinique Turnaround Revitalizing Treatment Oil (P2,700) contains Vitamin E, Vitamin C, and Cranberry Seed Oil (a phytochemical) which are powerful antioxidants that fight free radicals that occur due to environmental pollutants, irritants and external aggressors. Lady Thistle Oil is a flavonoid, which helps defend against oxidative damage. The lightweight oil is also suitable for use day and night.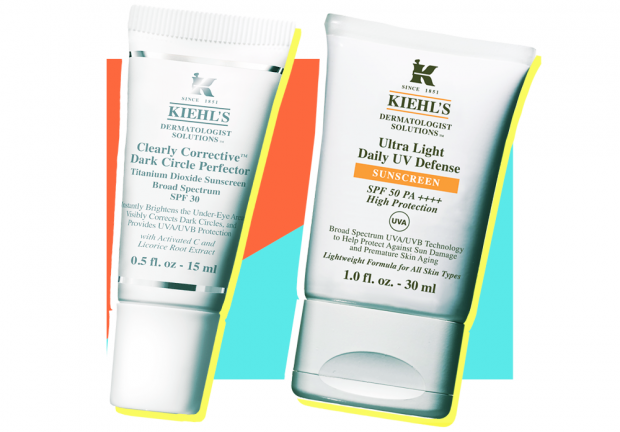 While you're at it, protect yourself from UV rays in the daytime. "Laboratory testing has shown that fewer free radicals form in sunscreen-protected skin than in unprotected skin," says the Environmental Working Group (EWG), adding, "The sunscreens with the best UVA protection are best at suppressing free radical formation." Kiehl's Ultra Light Daily UV Defense SPF 50 (P1,995) and Kiehl's Clearly Corrective Dark Circle Perfector with SPF 30 (P2,275), which both protect against harmful long UVA rays that are more abundant and penetrate deeper into the skin.
Clinique. For a complete list of locations, visit their website.
Kiehl's. For a complete list of locations, visit their Facebook page.
Art by Dorothy Guya