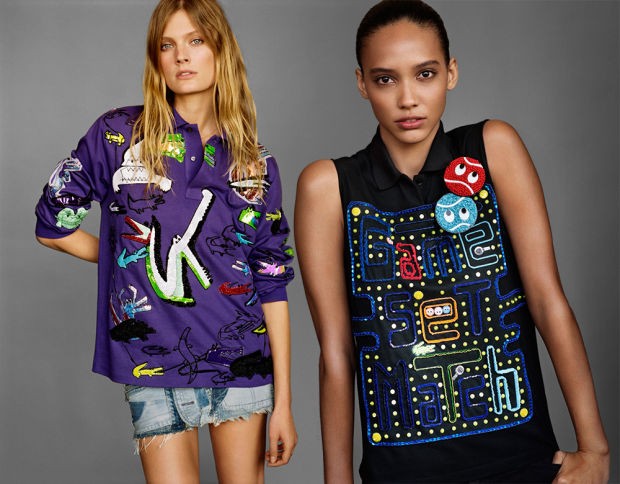 Couture and Lacoste didn't necessarily go hand in hand—until now.
French tennis-inspired fashion label Lacoste collaborates with couture embroiderer Maison Lesage to do reinvented polo designs, the haute couture way.
For the 50th anniversary of Lacoste's classic polo shirt, 200 polos in four different HIGH-END designs are to be made and sold exclusively in select stores.
"This collaboration is a way for us to push boundaries. It's a good idea for a brand to work outside of its register and find a new language," says Lacoste artistic director Felipe Oliveira Baptista.
Inspired by the brand's archives, some of the eight designs include a graffiti shirt with "Rene Did It First" embroidered on mesh in front (alluding to the Lacoste founder and original polo shirt producer Jean René Lacoste), a "Crocodile Story" statement dress shirt (René's nickname on the court was "the crocodile," hence the brand's logo), and a random inclusion of embroidered Pac Man tennis balls.
The collection is available in very select stores as of today: Le Bon Marché in Paris, Dover Street Market in London and Tokyo, 10 Corso Como in Milan, and I.T Beijing Market. And on the 25th of July, it will be available both online and on Madison Avenue, New York. [Vogue]
Photo courtesy of Lacoste