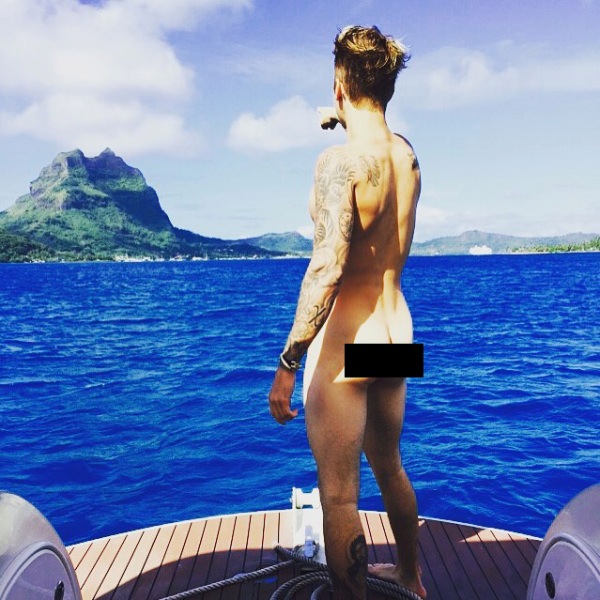 Bieber's back!
Literally.
Justin Bieber posted a photo on his Instagram feed casually sailing through Bora Bora—butt naked. Miley Cyrus even made fun of it.
The post gloriously had him pointing towards the beach background. While we want to look at where he's aiming at, our eyes are drawn towards the elephant in the room: he's not wearing anything.
The 21-year-old singer gave his best Kim Kardashian-esque butt pose with his pale, no-tan rump. He simply captioned the photo with "Look." As to where exactly, that we are not sure of.
Miley Cyrus had a good laugh about the photo. She took a Photoshopped version of the image to Instagram, where she enlarged his butt in an attempt to resemble a certain Paper magazine cover. It's one of the many other running social media memes and jokes, of course.
Though overexposed already, some still beg for more through trivial comments like "Turn around!" and some had nothing but admiration—"Now look at that view."
The more important question is, we thought, who took the photo? [Page Six]
Photo courtesy of Page Six