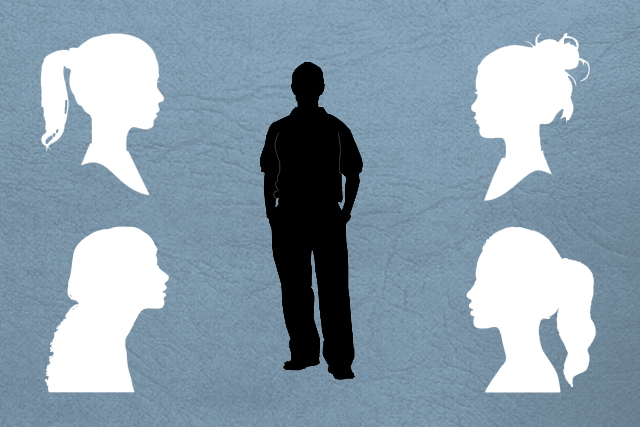 Updated on Nov. 21, 2017, 11:50 p.m.
The news lately have been upsetting because of the number of sexual harassment allegations popping up. First, it was the men behind and starring in our favorite films and shows. Then this extended to accusations against musicians, politicians, and company heads. There are probably more out there once people come forward.
Stories of sexual harassment and assault are already disturbing in itself. But it's a different story when a minor is on the receiving end. This was a hot topic over the weekend as a 17-year-old student shared her experience with digital artist Justin Remalante.
According to Jan Heenan's tweets and screenshots, Justin sent sexually explicit messages to her despite knowing that she's a minor. He also expressed that his "kink" is being with younger girls, but didn't indicate the age range.
i want to make girls aware of predatory men on twitter who hide behind popular individuals on twitter to promote his art and at the same time prey on girls
here is my experience with him, he's well aware that i'm only 17
exhibit a: pic.twitter.com/5Ndg0VWEO5

— crybaby gf (@jughnn) November 19, 2017
we do at times talk about sex but not in depth just general na 'yeah it's cool, being open about it is fine' but he's just downright weird

context on 2nd photo: he's hooking up with a 20 year old but by 'kink' did he mean he's a pedophile? 🙄 look it up
he's 28 btw pic.twitter.com/ihy2QTQOpW

— crybaby gf (@jughnn) November 19, 2017
Jan told Preen.ph that they started talking because of their mutual love for art. Their conversations started from casual topics then quickly escalated to more sexual matters. "At that time, I was trying to be sex-positive and open about my sexuality, obviously not directed at him, but just in general," she said. "He asked me what it was like to have me as a 'ka-momol,' I thought he was kinda off but, like everyone else, I gave him the benefit of the doubt and told him that I'm still inexperienced and won't be any good to throw him off." She added that she never implied that she was interested in him.
She also noted that many girls, including her, don't know his exact age. "[Based on his Facebook and someone who knows him,] he's 29. But he's lied to many of us and said that he's 26 or 28," Jan said. (Not sketchy at all, man.)
More girls started coming forward with their own horror stories. Justin would send messages to them, trying to flirt and talk them into having sex. There are also accounts that he's emotionally manipulated and blackmailed girls in the past. He also asked one girl for a nude photo to use for his art.
and here are the people who i have reached out to and who want to remain anonymous. i wasn't surprised that i wasn't the only one
exhibit b: pic.twitter.com/MWzZLAXAoW

— crybaby gf (@jughnn) November 19, 2017
1st photo: my convo with girl
2nd photo: their convo, again, ew

whenever i see him replying to girls on my tl i've always thought he was thirsty and gave out predatory vibes but my bad for not listening to myself pic.twitter.com/xP38xPK1YN

— crybaby gf (@jughnn) November 19, 2017
Justin became somewhat of a social media celebrity because of his vector art. I've seen people retweeting his art on my feed multiple times, and it usually included digital drawings of celebrities and influencers like Saab Magalona, Camie Juan, and Jeline Catt. The three women all denounced his predatory actions and warned others of him on social media.
Both Jeline and Camie said that they shared Justin's work with the intention of helping out a freelance creative. But they also felt that they were being used. "He gained popularity because we supported him and his work, and he used this to victimize these innocent girls," Jeline told us.
Camie shared that since calling him out, around 11 girls opened up to her about their experiences with Justin. "It's about time the truth came out. I believe he's targeted more than 30 girls at this point, many of which are minors," she said. "Us girls gotta stick together. If you've been sexually harassed, talk to someone. It's never ever your fault and you certainly never asked for it."
Meanwhile, Justin also apologized via Twitter, saying that he'll seek help. We also contacted him to get his side of the story. "I won't defend yung ginawa ko, because it's my fault either way," he told us. "This will be the learning lesson na talaga for me. I hope everyone will still believe [that I can change] for real."
https://twitter.com/jstn9somethin9/status/932157830118850560
https://twitter.com/jstn9somethin9/status/932331752663556096
This incident is no different from other stories of pedophilia like with Kevin Spacey and Roy Moore. It's sickening and it makes you question how men, and at times women, get a kick out of doing something like this. It's also scary for young girls who might not know what to do or who to turn to without getting judged.
When asked about what Jan and the other girls plan to do, she didn't disclose yet. But they will ensure that this doesn't happen to others in the future.
Art by Lara Intong
Follow Preen on Facebook, Instagram, Twitter, Snapchat, and Viber
Related stories:
Don't Buy Into Kevin Spacey's Coming Out Announcement
Harvey Weinstein's Acts Are Not of a Sick Man, But of a Sexual Predator
Sexual Misconduct Is Never a Laughing Matter, But Why Is it Always a Joke?
How Rape Culture Starts With Simple Words
Stopping Rape Culture Should Start From Childhood to Mainstream Media