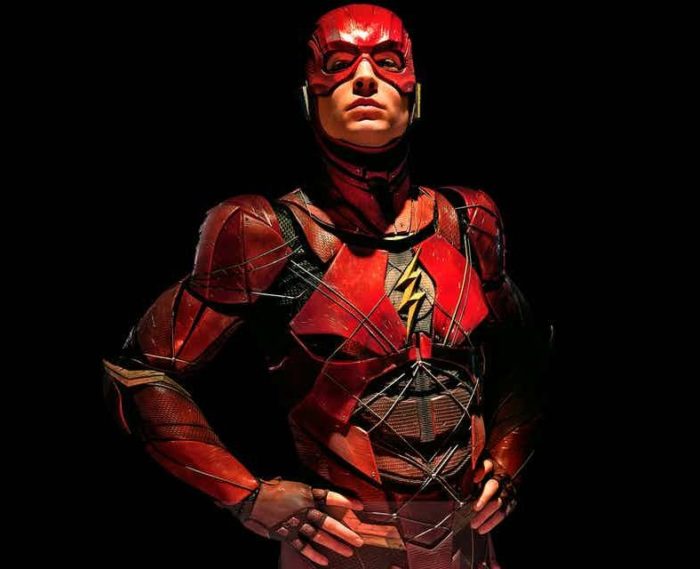 Ezra Miller is set to release his own standalone film as The Flash in 2020 which makes him the very first openly queer actor to lead a superhero movie. Hooray! Fresh from watching the Justice League last night, Barry Allen aka The Flash was the obvious choice as my favorite character and I'm pretty sure I'm not the only one.
Ezra first opened up during an interview with Out Magazine in 2012, "I'm queer. I have a lot of really wonderful friends who are of very different sexes and genders. I am very much in love with no one in particular."
It was never easy in the beginning for Ezra, he had a lot of questions about his sexuality and felt like he didn't fit in. And since coming out as queer, he never stopped hearing other people say that it was a mistake for his career. "I won't specify [who]," he said in an interview. "Folks in the industry, folks outside the industry. People I've never spoken to. They said there's a reason so many gay, queer, gender-fluid people in Hollywood conceal their sexual identity or their gender identity in their public image. I was told I had done a 'silly' thing in thwarting my own potential to be a leading man."
But hey, look at him now getting ready to for his standalone film. PopSugar reports that he may not be the first LGBTQ+ actor to play a superhero, but he is definitely the first one to lead his own movie. How's that for thwarting his potential?
[
PopSugar
]
Photo courtesy of Bleeding Cool
Follow Preen on Facebook, Instagram, Twitter, Snapchat, and Viber
Related stories: 
Ben Affleck Cracked a Rape Joke During a Justice League Interview
Meet the Woman Who Will Play Marvel's First Female Superhero: Brie Larson
Celebrity #Twinning: See Lookalikes of Kiera Knightly Solenn Heussaff
Stop It Already: Words and Statements the LGBT Community are Tired of Hearing