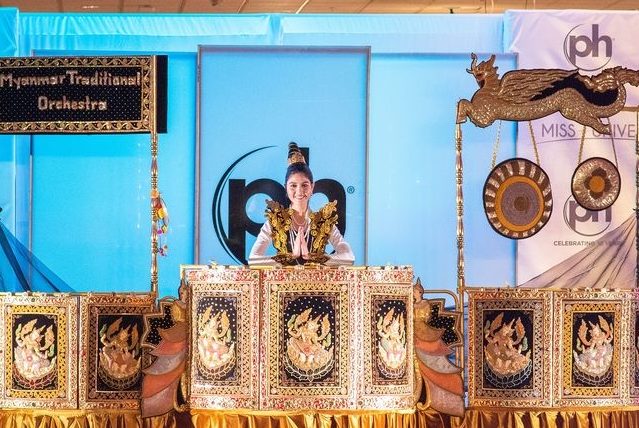 With less than 24 hours left before the Miss Universe 2017 pageant, all eyes were on the national costume competition. We already saw Rachel Peters' sarimanok-inspired ensemble. If you thought the gold color and the headpiece were over the top, wait till you see the other contestants.
Many of them wore elevated versions of previous costumes, while others took it to the next level. We couldn't even believe that they were real when we saw them. So here's an indefinite ranking of the craziest national costumes we've seen so far.
Miss Indonesia
#MissUniverse Indonesia has got her eyes on the prize… ➡️ https://t.co/GbG1PapjGJ pic.twitter.com/2ed32Cpf8E

— Miss Universe (@MissUniverse) November 26, 2017
I was not expecting a stuffed orangutan face when Miss Indonesia turned around. It's like it's staring into my soul.
Miss Myanmar
#MissUniverse Myanmar is drumming her way to the crown! ➡️ https://t.co/GbG1PapjGJ pic.twitter.com/gr3TftsHl1

— Miss Universe (@MissUniverse) November 26, 2017
Last year, Miss Myanmar Htet Htet Htun won Best National Costume when she dressed up as a marionette theater. Looks like Myanmar is gunning for the top prize again as she dressed up as the Myanmar Traditional Orchestra, complete with drums and gongs. How did she carry all that?!
Miss Malaysia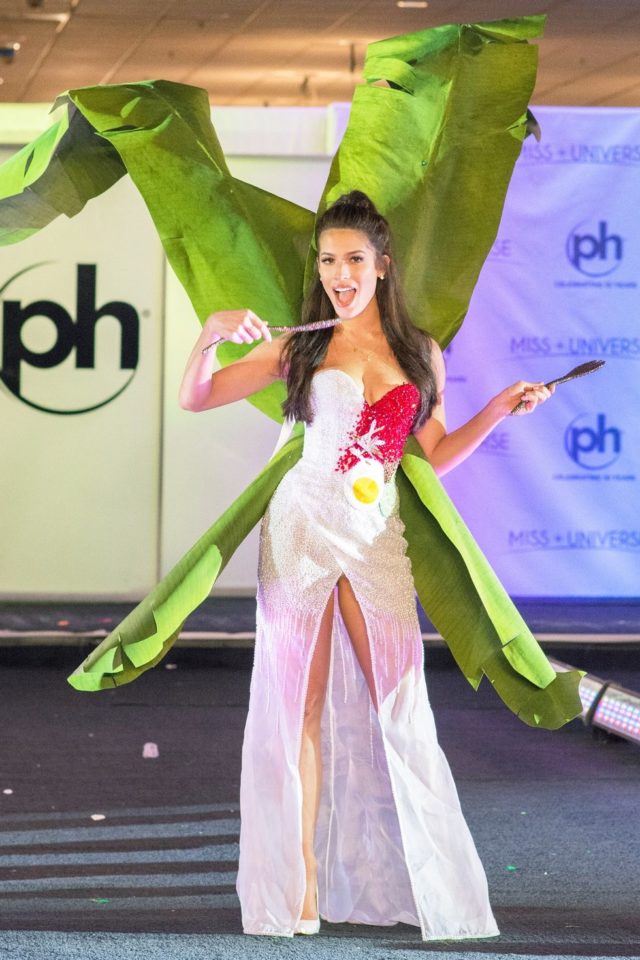 You're not seeing things, she really did dress up as a nasi lemak (rice dish cooked in coconut milk and pandan leaf). And to quote Cosmopolitan US, "THERE'S AN EGG ON HER DRESS!!"
Miss Bahamas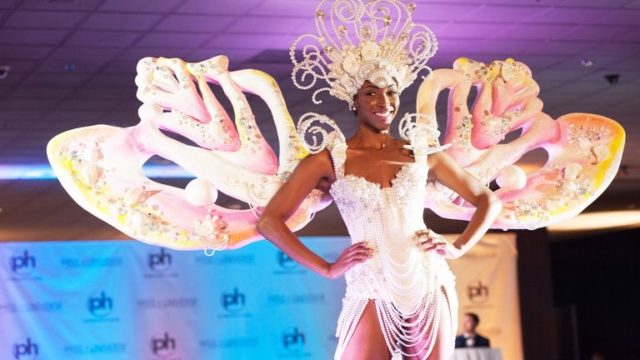 Step aside, Victoria's Secret. Miss Bahamas is making coral angel wings happen, topped off with a pearl-filled headpiece and bodysuit.
Miss Canada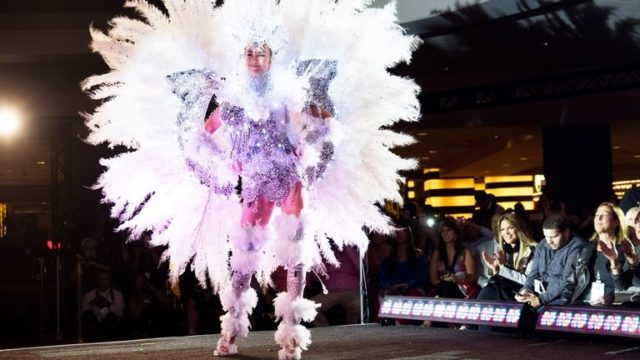 If you ever wondered what a walking snowflake would look like, just look at Miss Canada. She wore a "Queen of Ice" ensemble inspired by the Canadian Rocky Mountains. We also think that this is what Elsa from Frozen should look like.
Miss Cayman Islands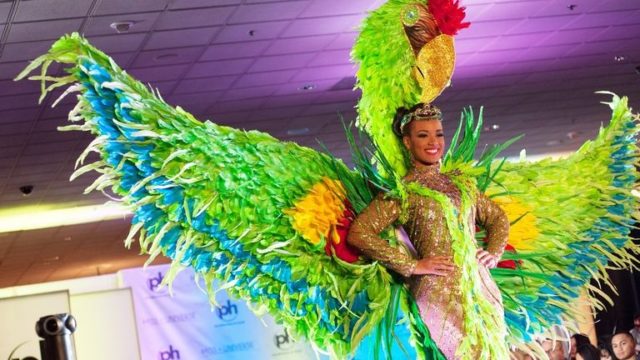 Miss Philippines wasn't the only one who wore a bird-shaped headpiece. Cayman Islands came out with multicolored feathery wings and a parrot headpiece.
Miss Costa Rica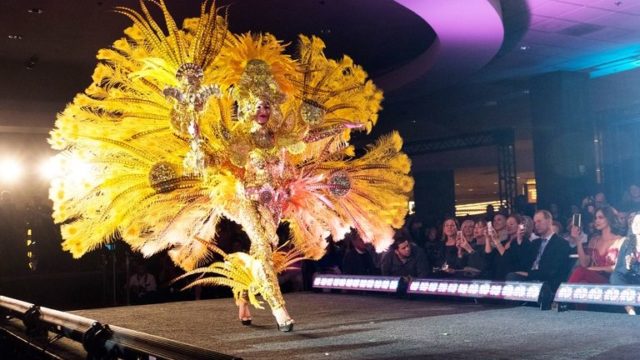 The avian theme continued as Costa Rica showed up in a yellow peacock-like costume. More feathers the better!
Miss Australia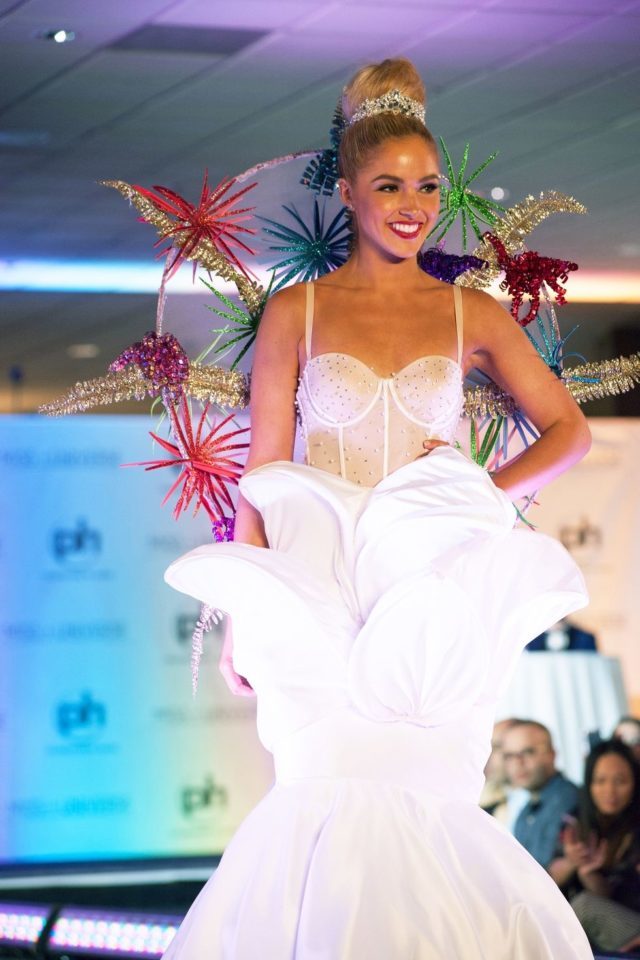 Look at the white folds on Miss Australia's costume. Yup, that's a rendition of the Sydney opera house complete with fireworks. A+ for effort.
Miss Dominican Republic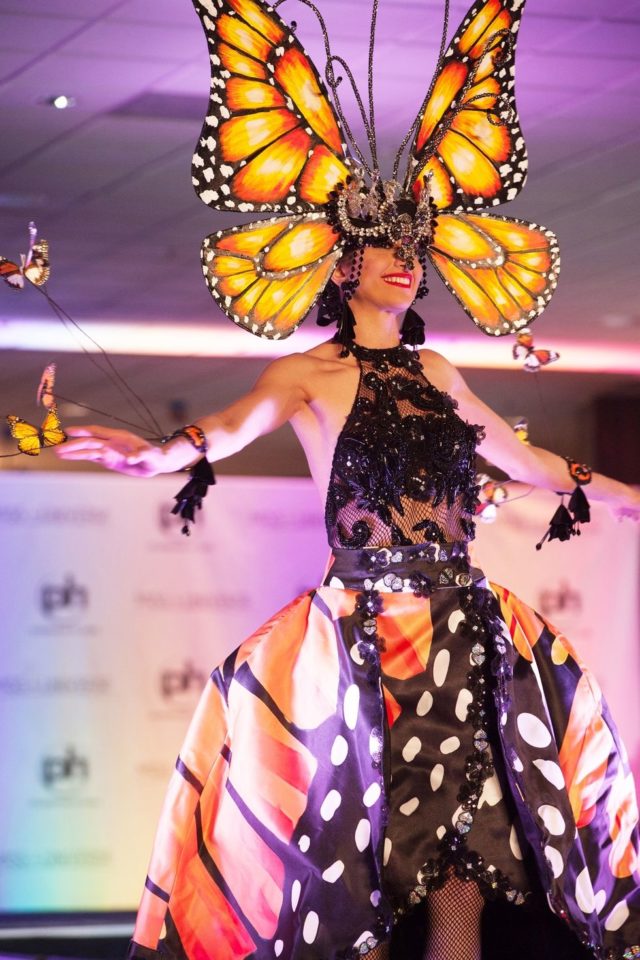 Dressed up as a monarch butterfly, Miss Dominican Republic showed everyone that she can wear a big headpiece and balance smaller plastic butterflies on her arm. This also reminded me of that caterpillar scene from A Bug's Life.
Miss Argentina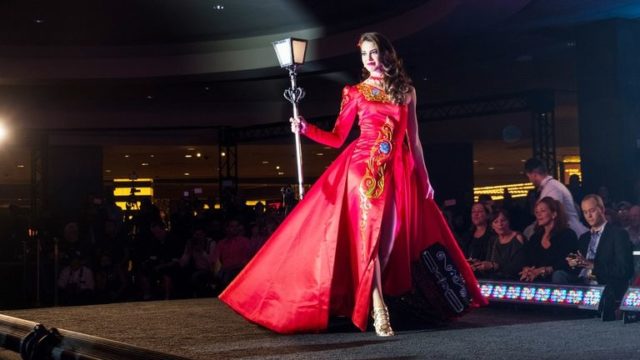 Do you think the lighting isn't enough to show off your dress? Follow Miss Argentina's lead and carry a lamp post.
Miss Great Britain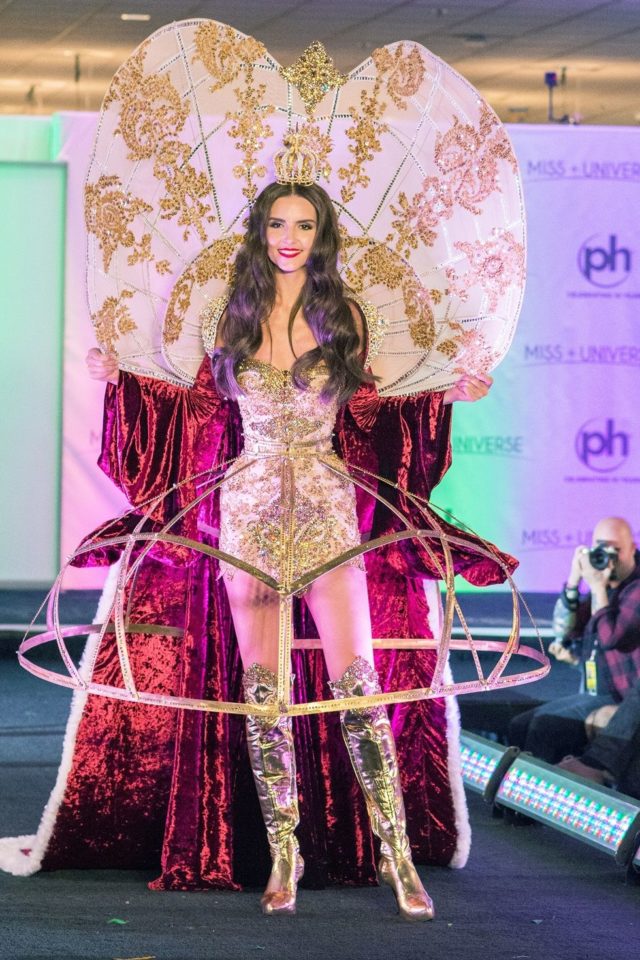 Think the Queen of Hearts from Alice in Wonderland—that's what Great Britain achieved, but even better. She had on a velvet cape, a crown, and an empty skirt frame to add that sexy element.
Miss Iceland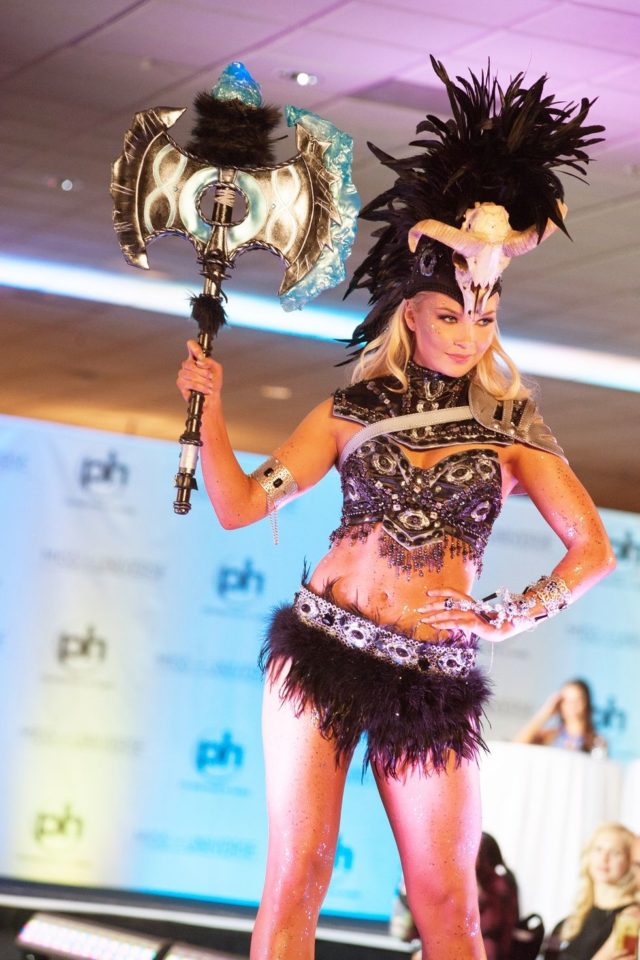 More animal headpieces! This time, a cow skull on Miss Iceland's viking-inspired ensemble. I have just one question: Where did she get that bejeweled fuzzy ax?
Miss Norway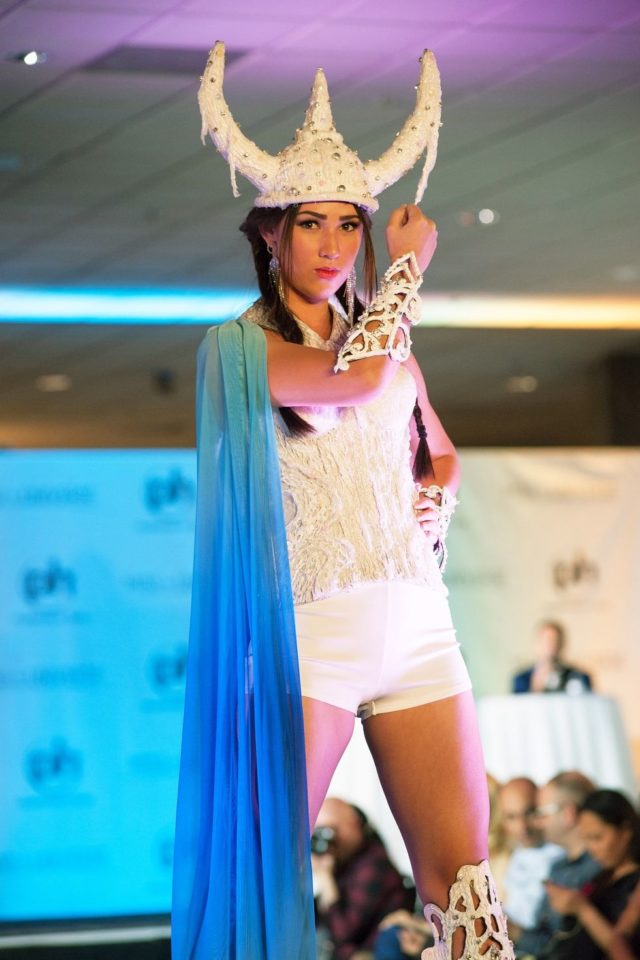 Another viking-inspired costume. Miss Norway wore a white dual-horn helmet to match her white bodysuit and blue cape. Please tell me she and Iceland had a photo together.
Miss Israel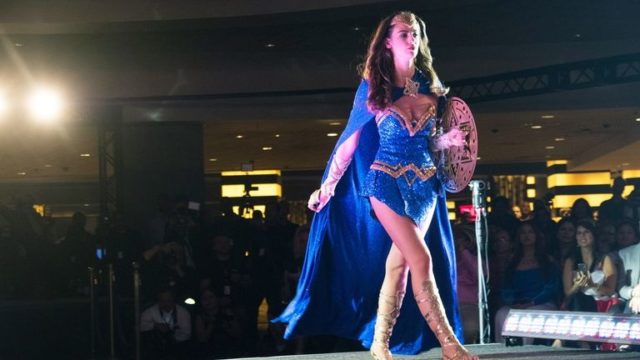 This costume reminds us of the Amazons of Themyscira with shield and crown. But again, Gal Gadot was also Miss Israel back in 2004 so we understand the Wonder Woman reference.
Miss Japan
Miss Japan's costume seemed to be an homage to the colorful Harajuku culture. She wore a checkered skirt and a pink top, and carried a big fan to complete with badass look.
Miss Malta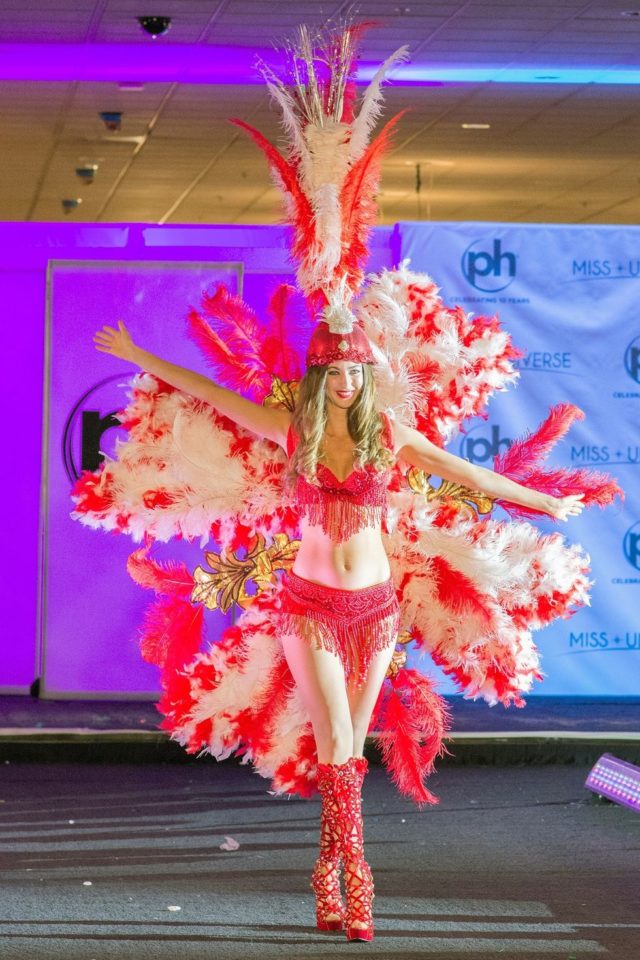 Wearing head-to-toe pink and white with so many feathers is Miss Malta. What is with all these feathers?!
Miss Namibia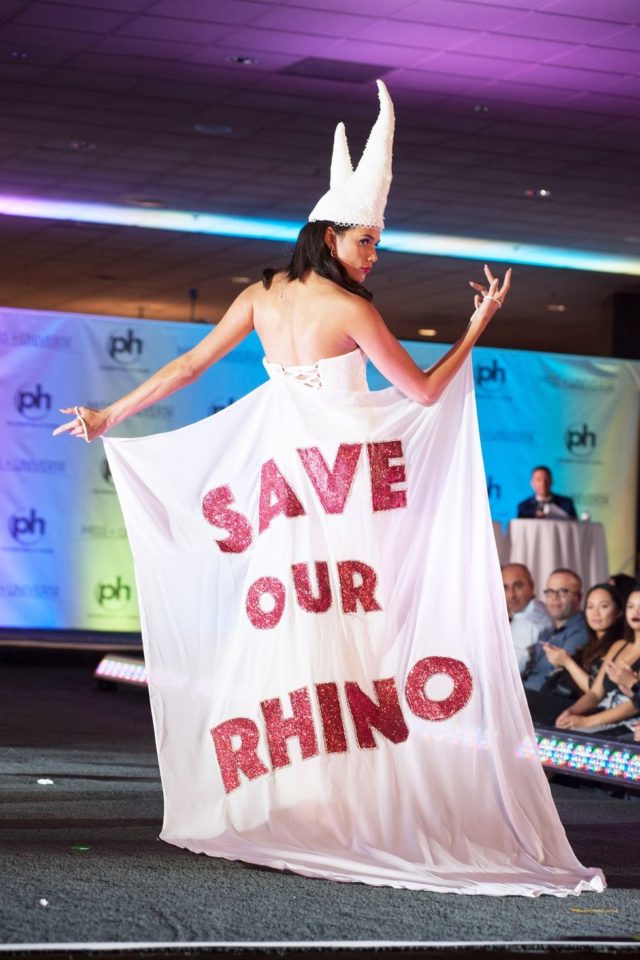 This wins as the best political statement in our books. Miss Namibia wore a rhino horn headpiece and a cape with the phrase "SAVE OUR RHINO" printed in glittery pink. Yas, girl!
Miss Nepal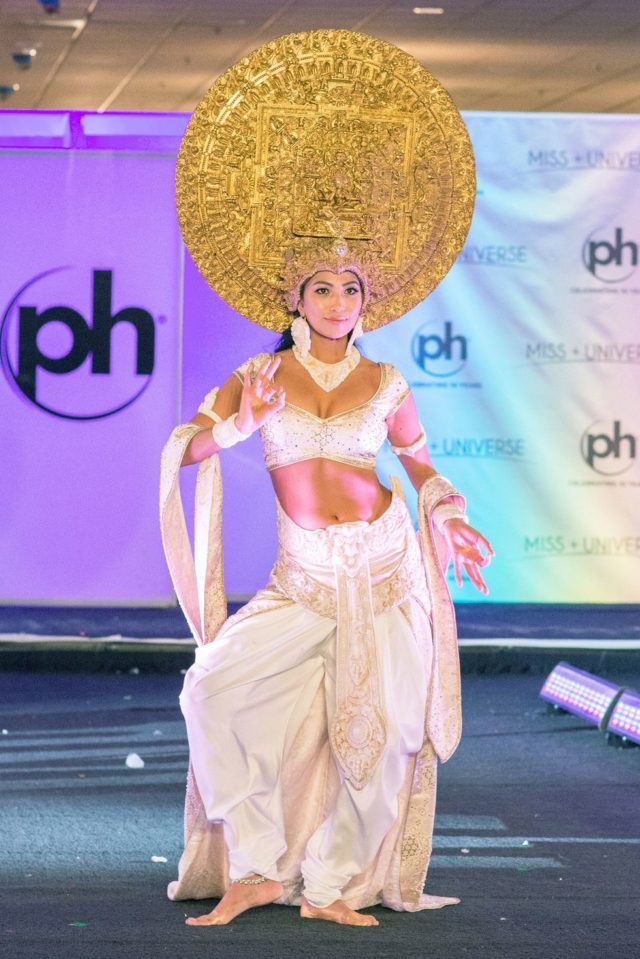 Inspired by the Buddhist goddess Green Tara, Miss Nepal wore an ivory ensemble and a massive mandala headpiece. According to Hinduism and Buddhism, this symbol represents the world or universe. And she's literally carrying it on her head and shoulders.
Miss Thailand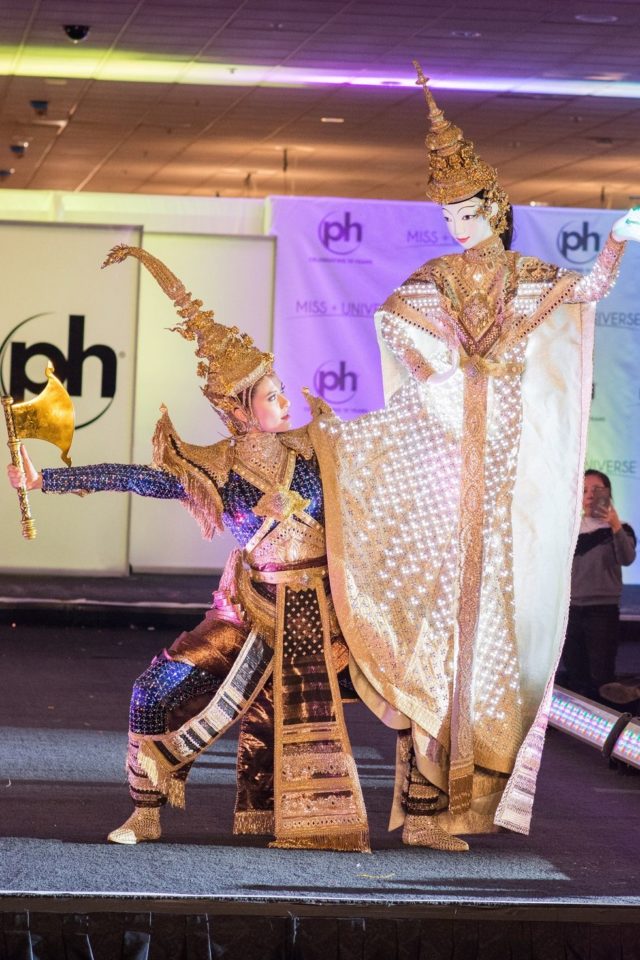 Should I be impressed or scared by the massive ghost-like puppet she held up on stage? Either way, Miss Thailand's gold and blue costume looked so good.
Miss USA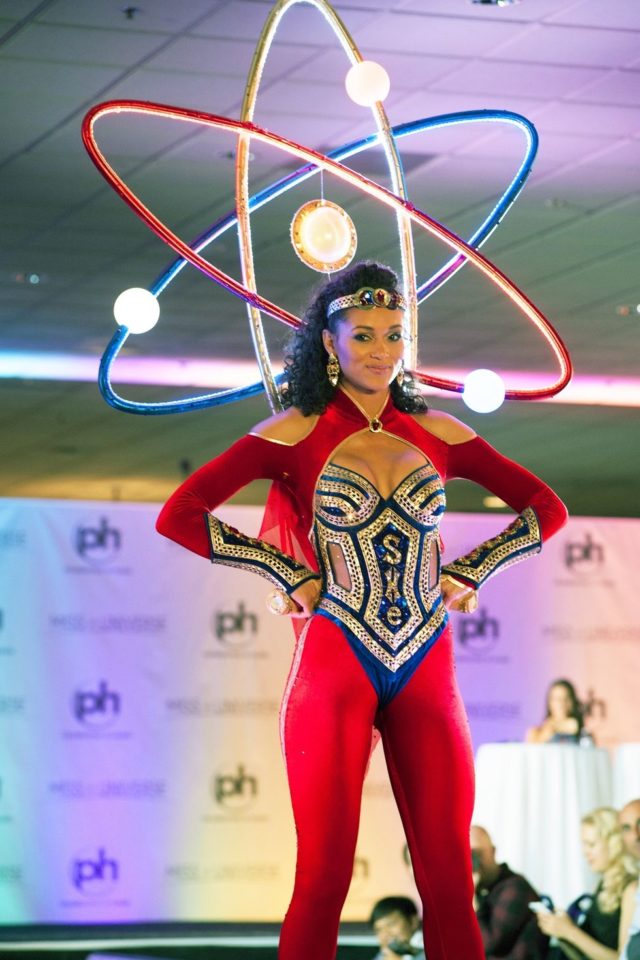 When you're working on the US Nuclear Regulatory Commission, the best decision is to, obviously, dress up as the science symbol. Bill Nye would be so proud.
Miss Trinidad & Tobago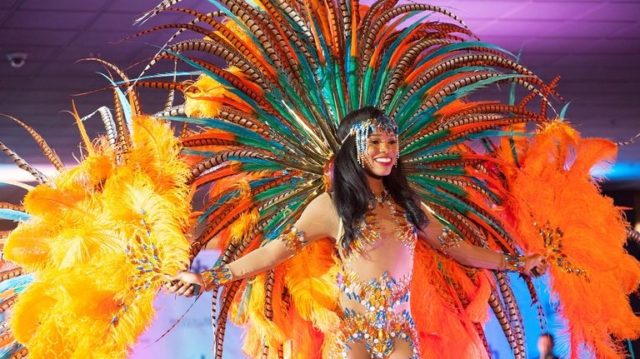 Trinidad & Tobago brought the festive cheer with her multi-colored, feather-filled costume. I can hear drums playing in the background just looking at her.
Miss Venezuela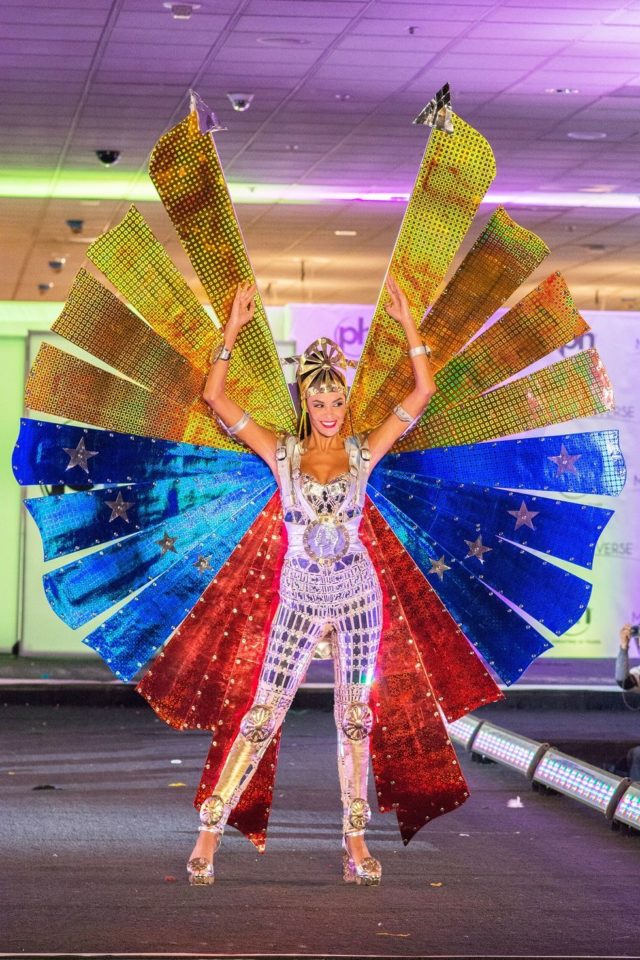 Venezuela proudly flaunted the three colors of their flag, and it looked like she was wearing wings. She also wore a futuristic pantsuit which had metallic details.
Photos courtesy of Miss Universe via Cosmopolitan US
Follow Preen on Facebook, Instagram, Twitter, Snapchat, and Viber
Related stories:
The Meaning Behind Rachel Peters' National Costume
The Right Way to Watch Miss Universe
Katarina Rodriguez and Chanel Thomas Get Shortlisted for Best National Costume in Bb. Pilipinas
Rhett Eala Is Designing Maxine Medina's National Costume for Miss Universe