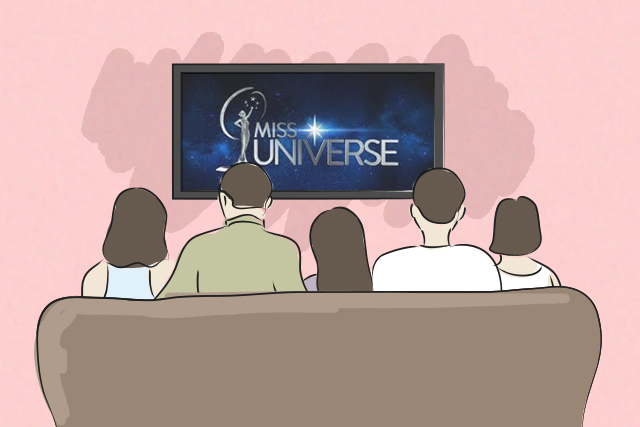 Tomorrow, it's a must to wake up early to catch the Miss Universe 2017 pageant live on TV or via streaming. After all, it's become a tradition for many of us to cheer on our country's bet. Which is also why our feeds are filled with hashtags to vote for Rachel Peters.
Just like any major event, one should always be prepared—even if you're just sitting at home or work. That's why we made a quick guide to watching Miss U to make it more comfortable and fun for everyone interested.
#1 Perk up
Mornings aren't complete without coffee or tea. Be sure to grab your go-to cup to give you enough energy throughout the day. This is especially important for the non-morning people. Just in case, we also have tips to make your coffee and tea experience better.
#2 Find the right channel
We're willing to bet that Miss Universe 2017 will be shown on more than five TV channels. Choose the one you prefer and stay there so you won't miss anything by constantly browsing. You can also check Miss Universe's Facebook page if they'll livestream the pageant.
#3 Gather friends
It's more fun to watch with friends. You can make bets on who will make the cut, and you can scream as loud as you can when Ms. Philippines gets called. It's also a good excuse for you guys to (finally) hang out.
#4 Play a game
Drinking game: take a shot whenever Steve Harvey mentions his mistake last year #MissUniverse

— Saab (@saabmagalona) January 30, 2017
It can be a drinking game ("Take a shot every time they mention the Steve Harvey incident") or a bingo type. This also encourages you to focus on the pageant while playing with your companions. (Important if you're the competitive type.) We suggest you start formulating the mechanics today.
#5 Keep social media open
If you're alone at home or already at the office, social media can be your best friend. You can air out all your reactions whenever you want, plus, get updates when you don't have a TV nearby.
Art by Lara Intong
Follow Preen on Facebook, Instagram, Twitter, Snapchat, and Viber
Related stories:
Kathryn Bernardo and Maine Mendoza Show Their Support For Rachel Peters on Twitter
The Meaning Behind Rachel Peters' National Costume
Rachel Peters Won't Let Her Leaked Evening Gown Photos Get Her Down
Don't Laugh at This Miss Universe Spain Contestant For Falling in a Pool
Fil-Am Trans Model Agent Cece Asuncion on Being Chosen as Miss Universe 2017 Judge