In this day and age where coffee takes the forefront when it comes to hot beverage, people sometimes overlook tea and its benefits—only thinking of steeping a cup when they need to relax and try to get rid of the bloat. We invite you to put down the cup of coffee just for a little while we share with you a few things on how you can elevate your tea ritual at home.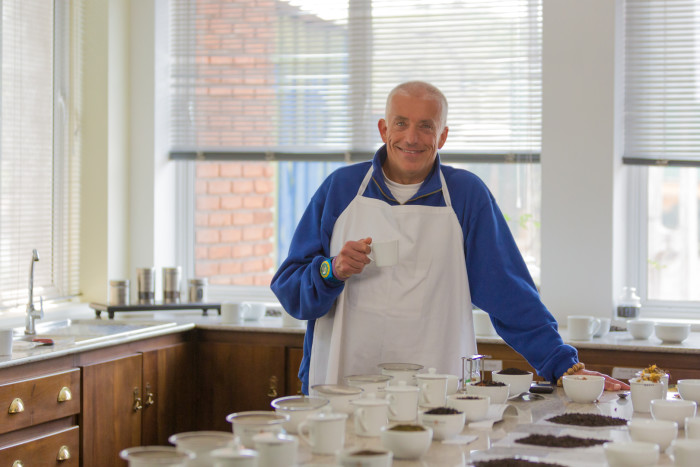 Yesterday, I sat through a tea appreciation workshop led by the very entertaining tea master David De Candia. He is the ambassador of Ceylon tea for North America and Canada (appointed by the Prime Minister of Sri Lanka himself), a member of the Tea & Coffee Trade Journal board of directors, the lead judge for the World Tea Expo Hot Tea Championship, and the tea buyer and master tea blender of The Coffee Bean & Tea Leaf. Now you know how important he is and how much he knows about tea.
Be knowledgeable about your tea
You know that you can only call it tea if the leaves come from a shrub called Camellia Sinensis. Basically all the tea that you have in the world originate from this shrub, the variation is due to the different processes it goes through. Green tea goes through the shortest period of oxidation while oolong and black tea go through the longest.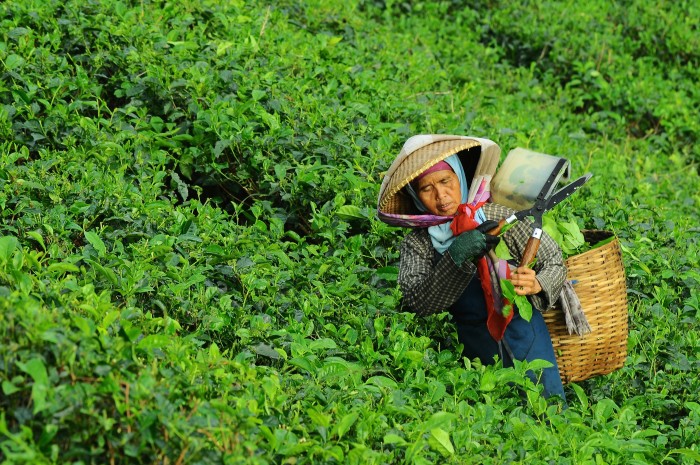 If you're looking for a drink to keep you focused and clear-headed, reach for a cup of tea. Caffeine found in coffee gives you a burst of energy, but sadly ends with a crash. The caffeine in tea affects you neurologically which allows you to be in the moment, focused, and actually, be able to multi-task. There's a reason why monks can focus on meditating without passing out, you know.
Herbal and fruit infusions are not necessarily tea, but still a great thing to sip to relax as they are caffeine-free.
Be sure to also check the ingredients and origins of your tea—we don't want you taking in preservatives and pesticides, okay.
Store your tea leaves and tea bags properly
The three enemies of tea is moisture, light, and aroma. To prolong the life and not alter the taste profile of your tea, be sure to store it properly in a tight tin can. When you buy tea bags from The Coffee Bean & Tea Leaf, it already comes in the said container. All you have to do is to keep track of expiration dates.
To keep it simple, don't store it in the fridge or beside your windowsill, and never store it beside aromatics. Okay? Good.
Water, water, water
David told us that if you use crappy water with your high-quality tea, it will still result to crappy tea. Do not use distilled water when brewing tea as it will leave your tea tasting dull. You can opt for bottled, filtered, or mineral water for your next brew.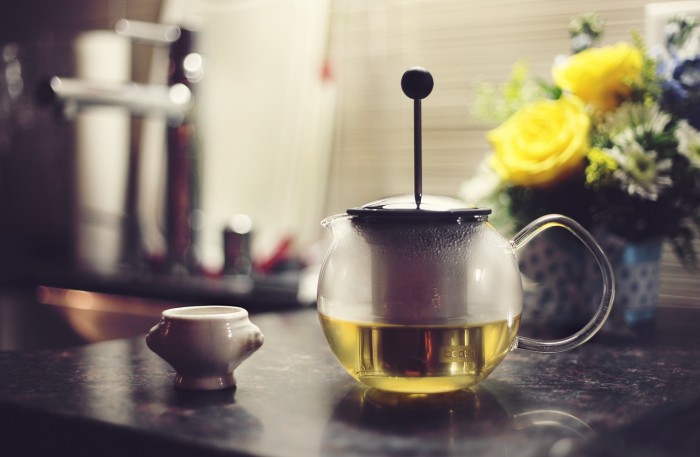 As for boiling temperature, 175 degrees for green tea, 185 for oolong and black teas, and 200 for herbal infusions. If you don't have a thermometer with you, just turn it off at a rolling boil and you're good to go. Do not ever reboil your water for tea. Reboiliing might cause the minerals and deposits to concentrate in the water. The lowdown is for you to just use fresh water to ensure that you get the best kind of brew every time.
Always make sure you are also working with the right ratio for your tea, if it's more or less water then it won't result to a good cup. One teabag is usually good for a 12 to 16 oz. cup of water (around 350 ml).
Do not oversteep your tea
The standard time are as follows: three minutes for green tea, five minutes for oolong or black tea, and about seven minutes for herbal and fruit infusions. Steeping your tea past their suggested time will result to bitter tea, which is not the taste profile we are aiming for. Be sure to keep a timer when you steep!
Sit back and enjoy your tea
Now that you know how to properly store and brew your tea, it's time to sit back and enjoy the fruits of your brewing labor. Take the time to smell the dried tea leaves, the steeped tea leaves, and finally the actual tea. You can even compare how the smell varies from each other and what flavor profile pops up.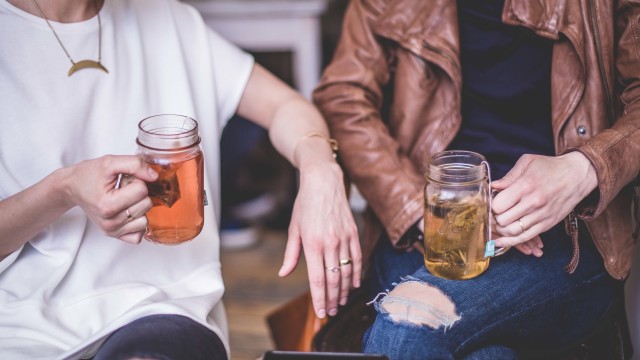 Also, don't be afraid to try out different blends as there are so many available. You can start with the light ones, then slowly go up from there. Our favorites to try would have to be the Genmaicha Green, Chai, Earl Grey, Lemon Chamomile, and African Sunrise.
Photos courtesy of The Coffee Bean & Tea Leaf and Unsplash
Follow Preen on Facebook, Twitter, Instagram, Snapchat, and Viber