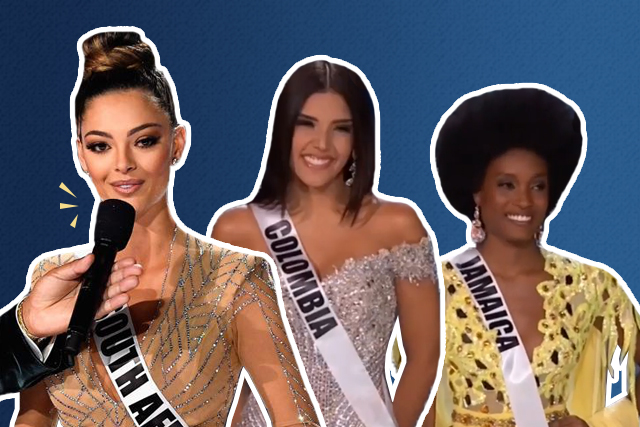 The most awaited part of the Miss Universe pageant is the question and answer portion. During this time, the top five contestants were asked questions on social issues. This year, the questions came from Miss Universe fans on Facebook. Miss Colombia, Miss Jamaica, Miss Thailand, Miss Venezuela, and Miss South Africa all had to respond to different social issues like sexual harassment and terrorism. You can reference these quotes and use them in your own arguments if you're ever caught in one of these situations.
#1 When you're defending women's rights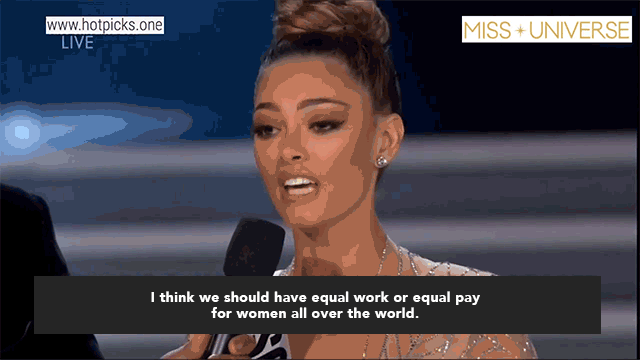 If you feel like you're under appreciated at work because the men earn more for the same job, whip out this quote from Miss South Africa. She says, "In some places, women get paid 75 percent of what men earn for doing the same job, working the same hours." And yes, that is not right.
#2 When you're responding to trolls in the comments section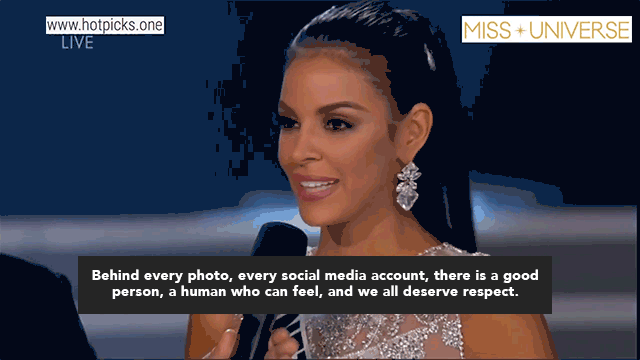 When you're hiding behind a computer screen, it's easy to post nasty comments on someone's social media page. If you ever come across these comments, take a page from Miss Venezuela's answer, "We all deserve respect."
#3 When talking about the importance of millennials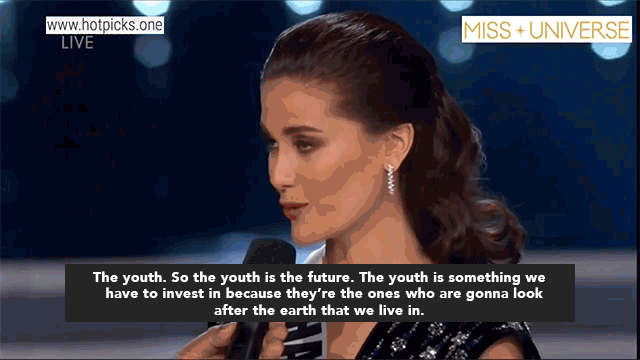 Older generations have said that millennials are entitled but according to Miss Thailand, "The youth is something we have to invest in." Why? "Because they're the ones who are going to look after the Earth that we live in." Wise words, Miss Thailand.
#4 When discussing rape culture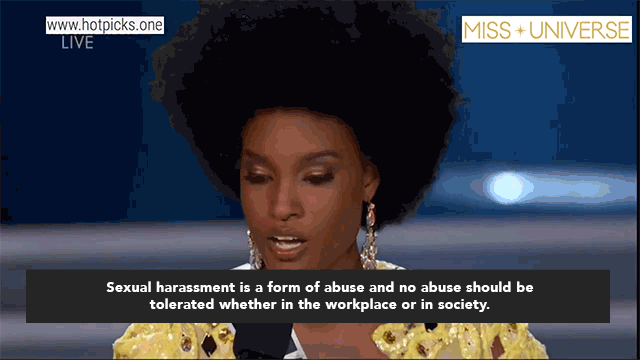 With all the sexual harassment cases popping up abroad and locally, a dialogue should begin. When it comes to the workplace, both men and women should be professional. Treating each other with respect to avoid these instances.
#5 When teaching children about peace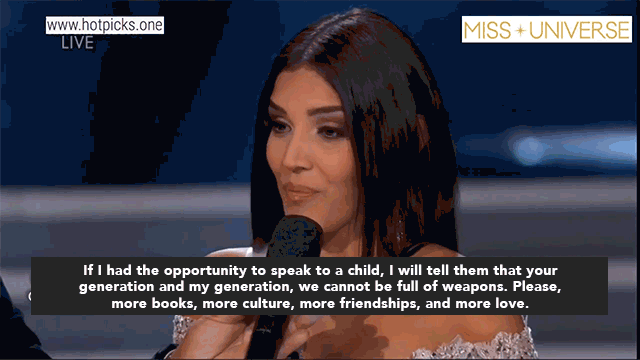 "Terrorism is one of the main threats facing our world today." And because of this, we should be teaching children the opposite. Have them focus on more positive and productive things like education and culture.
Art by Lara Intong
Follow Preen on Facebook, Instagram, Twitter, Snapchat, and Viber
Related stories:
Miss South Africa Is Miss Universe 2017
The Wildest National Costumes From Miss Universe 2017
Pia Wurtzbach Got This Fil-Am YouTuber to Do Her Makeup For Miss Universe 21017
Filipinos Have Been Tweeting the Wrong Rachel Peters