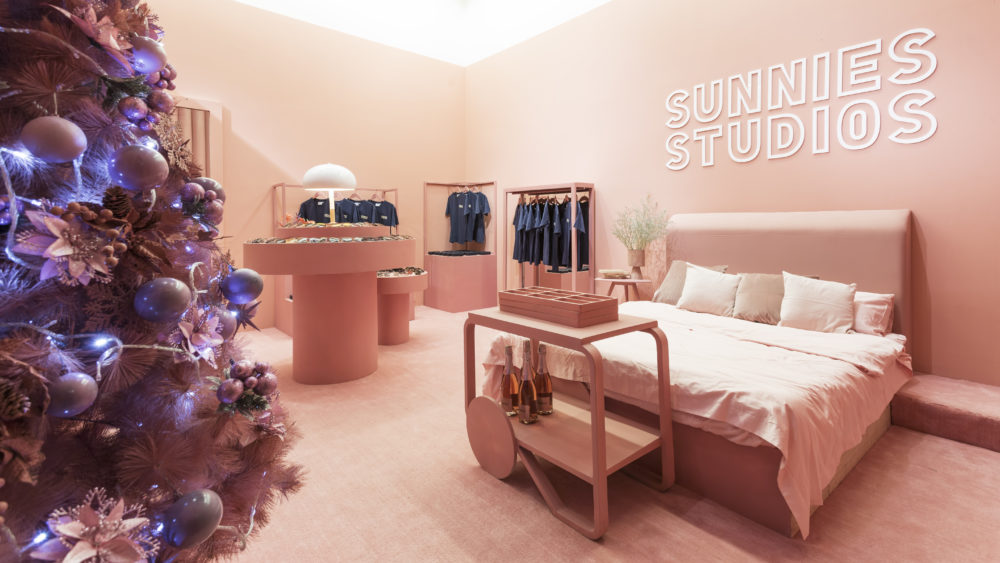 By now you've probably reached peak curiosity as you've seen Instagram get filled with snippets of a certain pink bedroom and a retro living room. It's no secret that it's #sunniesxmas, what's kept a mystery is the location of this holiday dream home and their guest list.
But what is it exactly? Good thing creative director Martine Cajucom gave us an exclusive tour (MTV Cribs-style) hours before their closest friends came for the sneak preview.
#sunniesxmas is basically Sunnies Studios on full holiday mode. They built a bedroom that's all dressed up in pink and this acts as the shopping suite for all your sunglass needs. Upon entering, you are given a tray to help you pick out gifts for your Secret Santa, your mom, dad, and your besties—in total, you take home a total of nine sunnies, two hard cases (in Clueless plaid and navy blue), a surprise gift, and a shirt, all from this room alone.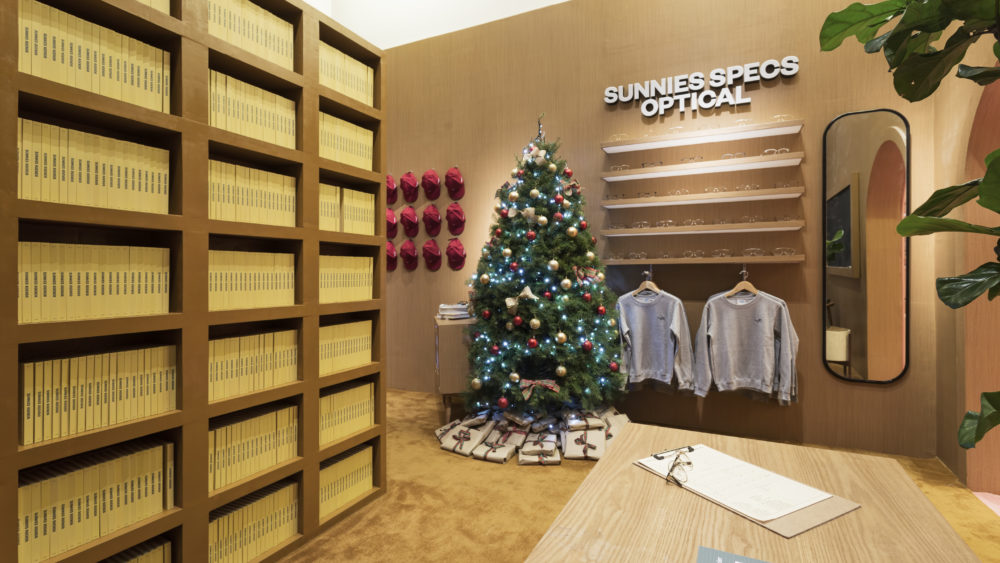 Then you move into the Sunnies Specs living room that's straight out of the '70s. Here you'll see the giant (fresh!) Christmas tree and a massive planner wall. You'll get to pick two pairs of Specs, another surprise gift, a cozy sweater, and the 2018 Sunnies Agenda. If you're not sure about your eye grade, there will also be an optometrist to help you with your eye needs.
Martine and the directors Bea Soriano-Dee, Eric Dee, and Georgina Wilson-Burnand wanted their friends and family to get to experience a holiday and an unboxing session like no other and it looks like they unlocked another achievement.
We also heard through the grapevine that there's a possibility that they'll open this holiday home to the public, so be sure to watch out for the details. But for now, let's all ogle at this holiday spectacle. Pun not intended!
Video and photos by RG Medestomas
Produced by Jacque De Borja
Follow Preen on Facebook, Instagram, Twitter, Snapchat, and Viber
Related stories:
Sunglasses Aren't Just for the Beach, Take It from Bella Hadid and Rihanna
Stuck on How to Do Your Christmas Decor? Here are Some Over-the-Top Ideas
Martine Cajucom's Guide to Throwing an Epic Beach Party
How to Rock Those Vintage Tinted Sunglasses