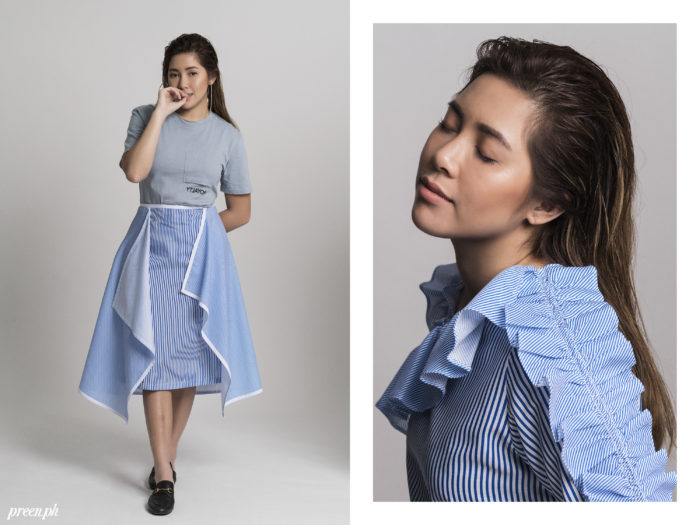 You've been seeing a lot of Moira Dela Torre lately while you get LSS from her top hits. And you're probably thinking, "Wow! Did she get famous overnight?" And that's where I need to correct you.
Moira's rise to fame and music virality did not happen overnight or let's say, a month. It took years of hard work, multiple covers, endless song writing sessions, a whole lot of prayers, a bunch of auditions, and even a few heartbreaks. Safe to say she made it her life's work and passion to pursue music and now she's finally reaping the benefits. I say this with excitement because I actually saw her put in all the effort!
Before her songs like "Malaya," "Torete," or "Titibo-Tibo," she was known to be the voice behind popular jingles and theme songs. Remember McDonald's "Hooray for Today" while you wait for your fast food delivery? What about Lewis and Pearl's "You are Here" where she had to sing in French? Or Surf's "Pinalaki" and Johnson & Johnson's "Signature of Love"? Yup, that was all her.
Moira also started out by doing a lot of covers and posting them on her YouTube page. I used to joke that she was a one-man production team. She'd record the song, shoot, and edit the video all on her own with the use of her trusty laptop—which BTW, got stolen a few years back when we were too busy chitchatting over lunch. Anyway, given her recent tighter than tight schedule, she would still produce a few videos and would ask her boyfriend Jason, who is also a musician, to join her. Her most recent cover reached the trending charts faster than any of her other videos. And would you have guessed it to be "Baby Shark"?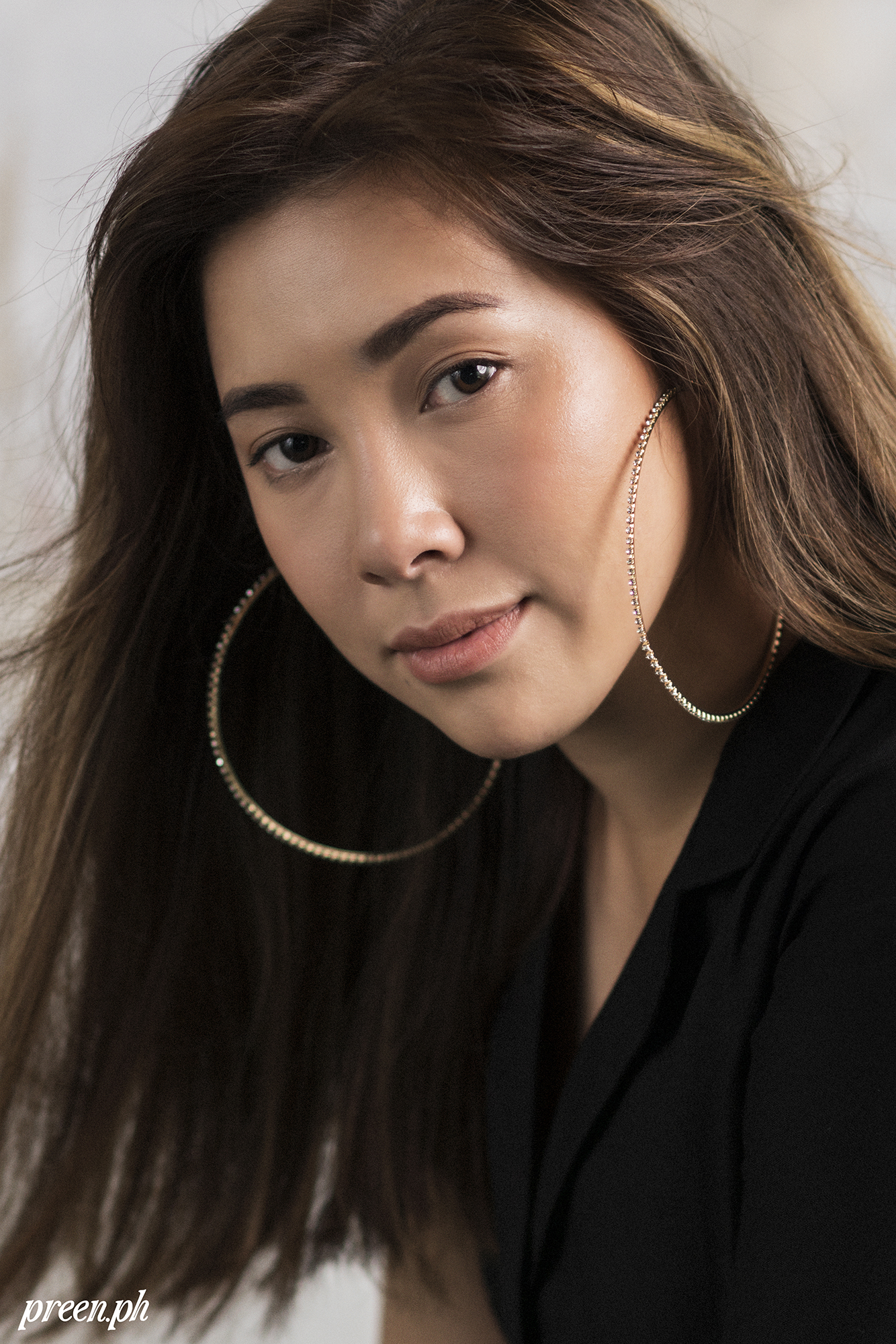 After winning this year's Himig Handog, getting interviewed by Vice Ganda and Boy Abunda, the launch of her music video (and most played song) for "Malaya," we caught up with the singer-slash-songwriter in between a few gigs and a plane ride (like you don't understand how hard it is to pin her down these days!), and asked a few burning questions—from the hardest song she had to write to the most heartbreaking moments of her life. Scroll below and get to know the woman that the Internet dubbed as the "Hugot Queen."
When did you realize that music was what you were called to do?
I've always (kind of) known music was my path. There were no other options. But what sealed everything for me was writing my first song when I was 13. That was the day I felt that much peace—that feeling when you know you're doing exactly what you were called to do.
In total, how long have you been part of the music industry? 
Almost 10 years.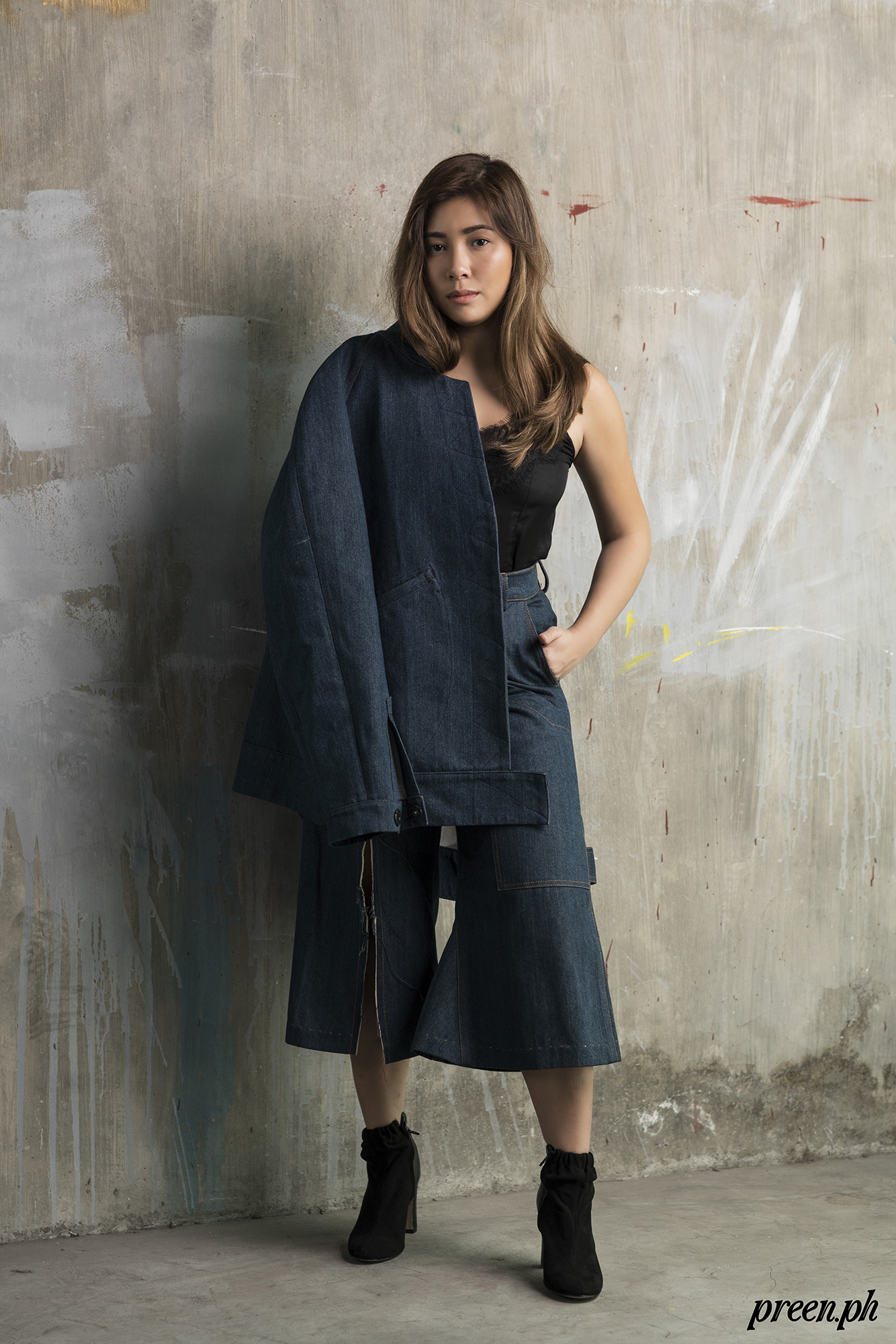 Can you share a few highlights?
When I was 14, I sent my first song to Cornerstone Talent Management and at 16, I started doing a few shows in Manila even when I was based in Olongapo. At 18, I got into The Voice and at 19, I was signed under Ivory and SONY and actually produced my self-titled album. In between the time I was 20 to 22, I focused on working on a few projects. From when I was 23 until now, it just all started pouring in—there was Camp Sawi, Love You to the Stars and Back, guestings on Gandang Gabi Vice, and I'm also part of ASAP Jambayan.
On an estimate, how many song covers have you worked on?
Around 30!
How many songs have you written? 
I never really got to write jingles, but the songs I did write were around 400 in the past 10 years.
What is your creative process like?
After any overflow of emotion, I take my phone out, write a phrase, and then work from there. I can't really say which comes first—the melody or the lyrics because it really varies. But the more emotional, the easier to write. [Laughs]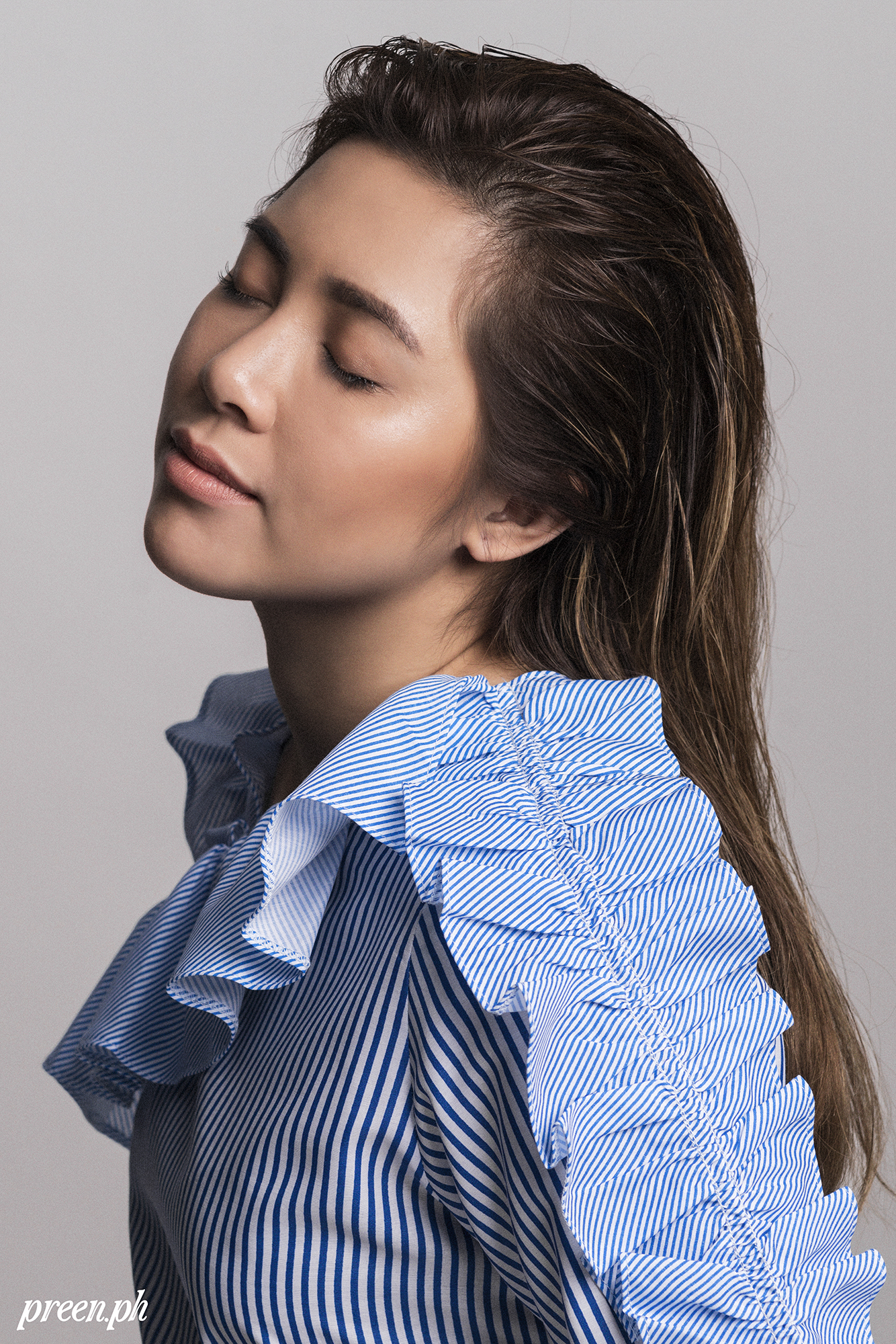 What do you do when you're faced with "writer's block"? 
I read. I'm into novels and true stories, and also self-help books. Whenever I feel like I have nothing to give, I feed on the sorties of the great people I look up to—whether it be on paper or real life. And then I get back to writing again.
Which song was the hardest to write and why?
"My Miracle." I wrote this the day before my lola (grandmother) died. I knew in my head it was her time, but my hear couldn't accept it. The verse, "You told me your dreams/ Far far away from here/ You told me you believed in greater, grander miracles/ Greater than we can conceive/ Oh my miracle/ Now dancing in heaven with strong feet," was my desperate way of telling myself it was going to be okay and that she's not struggling anymore. That all this was part of a bigger picture and the miracle was being privileged to spend life with her, however, short.
Can you share a few favorites from your originals and a story for each?
"Malaya," was a season ender. I had spent years trying to piece things together myself and ended up more depressed than happy. "Malaya" was my freedom song—freedom from everything I can't control and everyone I can't have. I also like my upcoming single "Tagu-Taguan" because it was my means of escaping back to my childhood when times got too tough.
Favorite song collaboration? 
My cousin Neiman and I wrote, produced, and released two EPs in the States last year. (You can listen to it here!) We finished all nine songs in two months and it was such an amazing process. We wrote in the car, at our favorite coffee shop, and just about anywhere. It was our first time to write together and it was also a first to have so much chemistry with someone. He is one of my best friends and one of the most talented people I know. I love everything we made!
Do you recall the first time you heard your song on the radio or somewhere public? How was that like?
Yes! My mom is a DJ in Olongapo City so when I recorded "After Your Heart," she got to sneak it in and play it during her show. I remember I was in a yellow jeep and still in my uniform.
It felt great! And now whenever I hear my songs in public, it still feels the same. It still feels like my yellow jeep moment.
Most embarrassing or funny stage performance ever?
I joined Binibining Kalikasan in high school and for my sportswear, I wore a badminton outfit. I was so nervous I didn't notice the hanger was still attached! I had already walked and everyone laughed at me! [Laughs]
Most memorable moment in the industry? 
Embracing [ate] Libertine Amistoso after winning Himig Handog 2017! I saw the look in her eyes when she realized how much this was gonna help her new baby. It was also in that moment that I learned dreams are better when shared.
The longest time you stayed in the studio for recording?
16 hours! And it was for the Malaya album! (More on that later)
How do you deal when you lose your voice?
Rest and water. I also take chamomile tea with honey.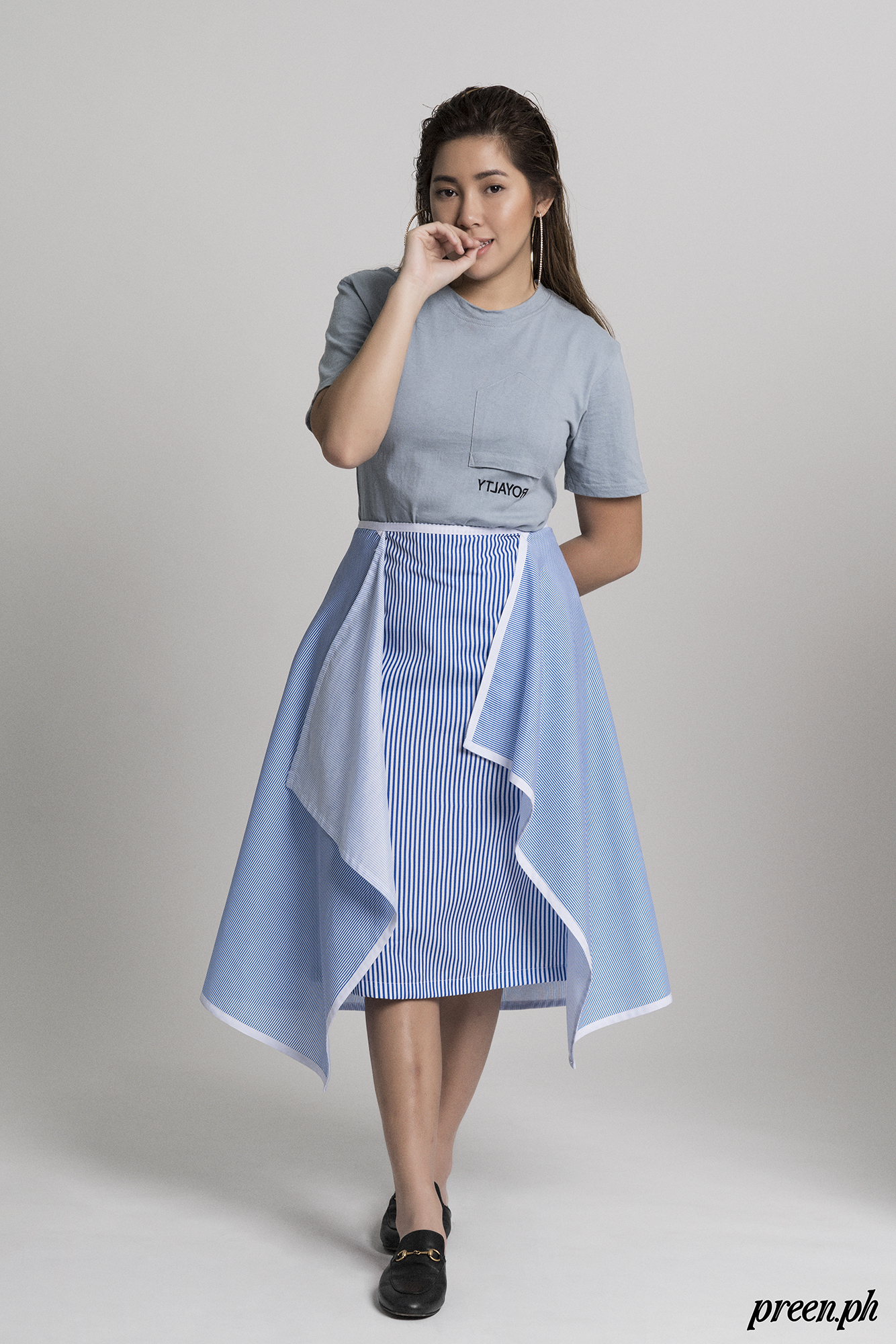 How's your schedule like?
It's been a crazy the past four months. Tiring, but really fulfilling!
How different was it from like six months to a year ago?
Very different. After my lola died, my mortality had become so obvious to me. I started thinking about Heaven more, started daydreaming about what life must be like…so after that season, I resolved it in myself that when God takes me soon, I want to find myself with a content heart.
At that time, I had fewer following and no hits yet, but I decided in my heart to be fulfilled and to find purpose even off stage. It was then I learned that there is more to life than fame and success. I learned to be content with what I had. Success was living a life of purpose, and that was when everything else followed.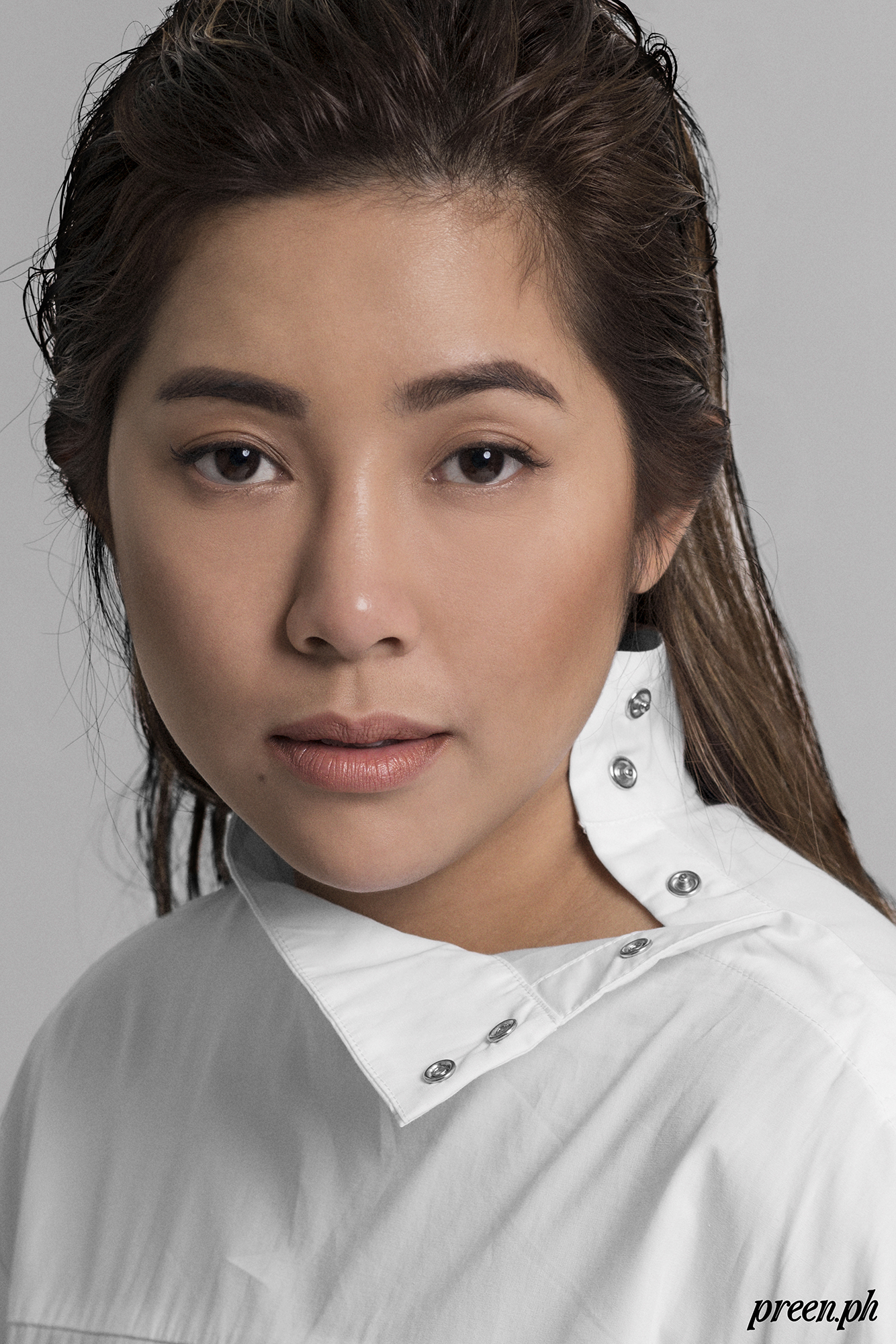 How do you keep your life balanced?
Setting my priorities straight. I'm still learning all this and I'm still no expert. But knowing when to say no, knowing what to prioritize and what to make time for really helps.
What do you do during your free time?
I spend alone time with my dogs, Caramel and Pocci.
What are you currently busy with and can we look forward to?
My first solo concert is going to be announced soon where I will also launch my first full length, all original album Malaya.
Photos by RG Medestomas
Video by Danica Condez
Styling by Jacque De Borja
Makeup by Pia Ramos for MAC Cosmetics
Hair by G Mande
Clothing by CJ Cruz, Araw the Line, Two Chic, Royalty, and H&M
Follow Preen on Facebook, Instagram, Twitter, Snapchat, and Viber
Related stories:
Singer Moira Dela Torre Is the Fifth Most-Played Artist of 2017
WATCH: The Most Emotional Version of Baby Shark Ever
Coco: The Movie that will Make You Laugh, Cry, and Pick Up a Guitar
How Love You to the Stars and Back Singer Moira Dela Torre Made Vice Ganda Cry