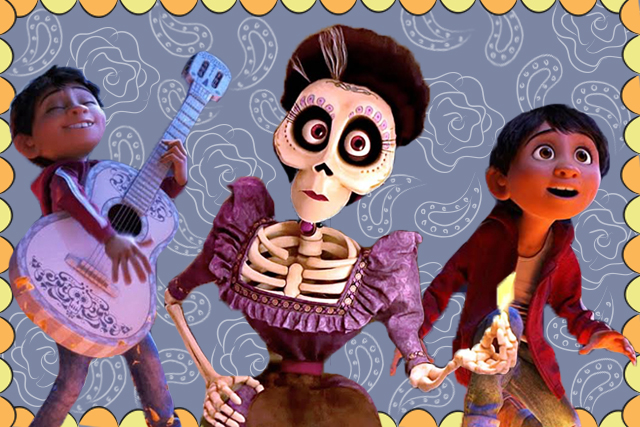 Among the movies lined up to show this month, I was looking forward to watching Coco. I'm a sucker for animated films. The cute characters, the music, the jokes. I love everything about them so Coco was no exception. I had the chance to watch the film the other day and I was not disappointed. If you haven't already seen it, here are some reasons why you should catch it (warning, some spoilers ahead). If you have watched it, did you enjoy these details too?
#1 Mexican culture
The plot of the movie is focused on Dia de los Muertos or the Mexican holiday Day of the Dead. Aside from Miguel traveling to the land of the dead, the film brings to light the different traditions and beliefs in Mexican culture. They show how the families decorate altars with photos, flowers, and their favorite food. Families also make paths of flowers to their home so their passed relatives can find their way.
#2 The vibrant colors and patterns used
Celebrating the day of the dead isn't a dark time, here they show how festive it can be. Here, they showed this with the use of colorful flowers and decorations. The film also depicted the land of the dead as a bright place. They were also able to incorporate some scenes with Frida Kahlo and what her work would look like with skeletons and a papaya.
#3 Encourages viewers to follow their passion
If you've seen the trailer, you know that there's a musical factor to Coco. What it didn't delve into is how Miguel is faced with a choice: family or music. His family hates music and has banned all members from pursuing it. Miguel, however, loves music so he has to hide it from his family. As the movie progresses you'll see how he fights for his passion, no matter what it takes.
#4 The importance of family
Focusing on the day of the dead, they also show the importance of family. How you have to take care of one another, pass down legacies of those who are no longer with us, and keep their memory alive. You'll also see Miguel's struggle between his love for music and his family.
#5 Spirit guides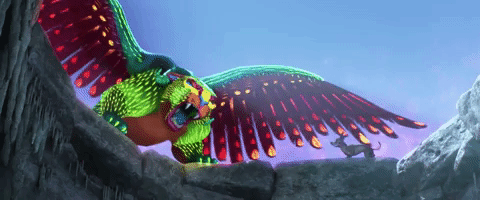 Dante isn't the only cute companion in Coco. The land of the dead is filled with spirit guides or alebrije. They're creatures that are comprised of different animal parts. One in particular is Pepita who is a mix of a jaguar, eagle, and lizard. She also has bright, almost glowing fur. Who else wants a spirit guide of their own?
#6 The music
Coco wouldn't be complete without a few songs here and there. The film doesn't feature a song every 15 minutes but there a few scenes with singing involved. The one song that did stand out is of course, "Remember Me." If you've seen the movie, you know why. If you haven't this is another reason to catch it while you still can.
Art by Lara Intong
Follow Preen on Facebook, Instagram, Twitter, Snapchat, and Viber
Related stories:
Is Call Me By Your Name Really Oscar-Worthy?
Are You Ready to See Erich Gonzales and Jericho Rosales' Surfing Skills?
How Long Does It Take to Make a Stop Motion Film Like Fantastic Mr. Fox and Coraline?
Star Wars Has a New Trilogy and This Might Be the Plot