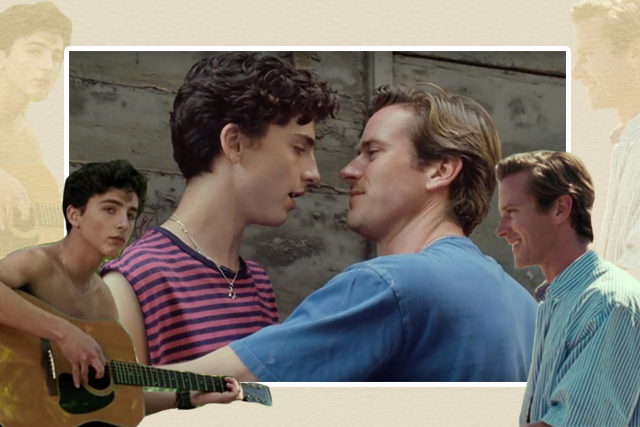 There's always that one movie that people won't stop talking about. It varies every month, based on my observation at least. Recently, I've seen several people talk about Call Me By Your Name. It's a romantic coming-of-age film centered around two young men played by Armie Hammer (Oliver) and Timothée Chalamet (Elio).
Curious, I looked it up and found out that it's considered a front runner in next year's Oscars. Definitely a bold statement to make. So here's what viewers and critics are saying about the film, and why it's a must-watch.
#1 Tackles LGBTQ matters
Yes, the two male leads are love interests in the film. According to the synopsis, they met in the summer of 1983 and would often spend time with each other by swimming and going on walks. There are also elements of confusion and sexual tension between them, which many people in the same situation resonate with. Gold Derby noted that Call Me By Your Name might just succeed Moonlight (also an LGBTQ-centered film) for Best Picture next year.
#2 The actors
Let's get this out of the way: Armie and Timothée are attractive men. Their looks can convince anyone to watch the film. In all seriousness though, their acting was highly praised by many. Vulture said Timothée's gave the best performance of the year, while Variety noted Armie's effective portrayal of a self-confident man. Their dynamic also worked as they made the audience swoon, especially with a particular dance scene. (I'm so curious about it!)
#3 Falling in love with Italy
The film is set in director Luca Guadagnino's hometown in Italy. Film Ireland praised Luca for his "eye for scenic locations" and being successful in creating a summery setting. I wonder how many people started looking up plane tickets to Italy after watching this.
#4 Tear-jerking scenes
briefly back on here to let you all know that call me by your name is the best film of 2017 & ive been crying in the toilets for 15 minutes

— alex 🪔 (@thingofdarkness) November 1, 2017
As someone who hasn't seen the film yet, what caught my attention is the fact that people kept posting that they cried a lot while watching. They're not the only ones, even audiences at film festivals apparently broke down in tears. Director Luca Guadagnino told Observer that he still feels overwhelmed by the response. "We filmmakers can create an emotional bridge in peoples' lives through the stories we tell and the elements we combine," he said.
To make everything more emotional, Bustle raised a question on whether Call Me By Your Name is a true story because of how real it is. This was also brought up because of how author André Aciman (who wrote the book it was based on) didn't want to label it as an LGBTQ+ story. "I don't believe in straight, bi, gay—I don't believe in any of that. We're just a mess," he told BOMB Magazine.
#5 You might hear much-needed advice
Just like you, I'm avoiding spoilers as much as I can. But a common point in reviews is how Elio's father isn't the scary father that every gay character worries about. Variety wrote that one scene offered a meaningful conversation between the two. "No father has ever said something so open-minded and eloquent to his son, and yet, the film offers this conversation as a gift to audiences who might have desperately needed to hear it in their own lives," they said.
Art by Lara Intong
Follow Preen on Facebook, Instagram, Twitter, Snapchat, and Viber
Related stories:
All that's Happened After the Oscars' Steve Harvey Moment for the Best Picture Award
How Ezra Miller Will Make LGBTQ+ History as The Flash
Immerse Yourself in LGBTQ Stories Portrayed in Milk and Blue Is the Warmest Color
Why This Love Story Is Different From What You Usually See
Why Did Netflix Cancel a Show that Tackles Gender Equality?