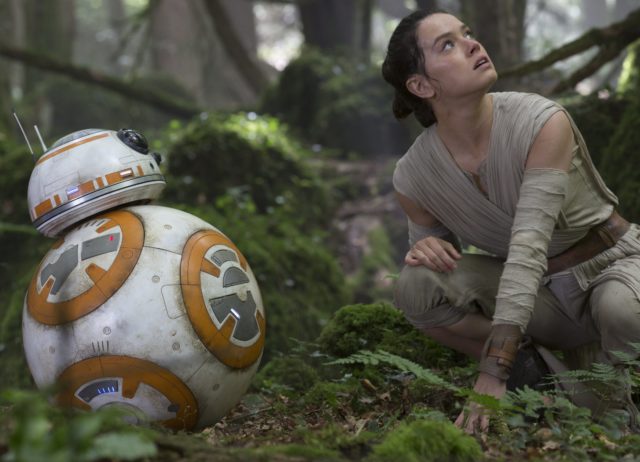 Star Wars: The Last Jedi isn't even showing yet, but we're already blessed with another trilogy. Disney just released the initial details of the new films lined up for the new franchise. Here's what we know so far.
According to Disney, The Last Jedi director Rian Johnson will be in charge of the films. They will also have all-new characters separate from the first two trilogies. "In shepherding this new trilogy, which is separate from the episodic Skywalker saga, Johnson will introduce new characters from a corner of the galaxy that Star Wars lore has never before explored," they said.
The statement didn't reveal much about the films and whether the trilogy will be a prequel or sequel. But some have their theories for the title and plot. Comic Book NOW speculates that it'll be a Knights of the Republic trilogy. This was also supported by Screen Rant. It's based on the '90s comic book which is set 4,000 years before the events of A New Hope. This also follows the story of various Sith Lords. (I sound like a total geek right now, I know.)
Meanwhile, netizens have funny reactions to the new trilogy. One also wishes that it should be all about Porgs.
Dear people complaining about too much Star Wars,

Stop.

Love,
Me pic.twitter.com/WAzQgIzkdW

— Barrett Courtney (@SadBoyBarrett) November 10, 2017
Please be about Porgs.
Please be about Porgs.
Please be about Porgs.

New Star Wars Trilogy time! https://t.co/dmVrWUbBqE

— One Perfect Shot (@OnePerfectShot) November 10, 2017
There's another Star Wars trilogy coming out that's not about the Skywalkers. Apparently the world has had enough of the most dysfunctional family in the universe.

— Darth Vader (@DepressedDarth) November 10, 2017
https://twitter.com/starwarstuff/status/928781243495403525
Star Wars Trilogy. Not centered around Skywalkers. Directed by Rian Johnson. Old Republic! Old Republic! Old Republic! pic.twitter.com/nXL5IIL2Zw

— Marissa (@MarissaCalcione) November 9, 2017
It's going to take a few years before we see the new films, but would you watch them? Or do you think we have too many Star Wars movies by now? (Let's be real, you can't have too many Star Wars.)
[
Independent
and
Comic Book NOW
]
Screengrab from Star Wars: The Force Awakens
Follow Preen on Facebook, Instagram, Twitter, Snapchat, and Viber
Related stories:
WATCH: The Star Wars: The Last Jedi Official Trailer Is Now Here
How Did Carrie Fisher's Dog Like the Last Jedi Trailer?
Daisy Ridley Shows Off Her Lightsaber and Rap Skills on '73 Questions'
Explore the Cosmos and Artificial Intelligence Through These Sci-Fi Shows