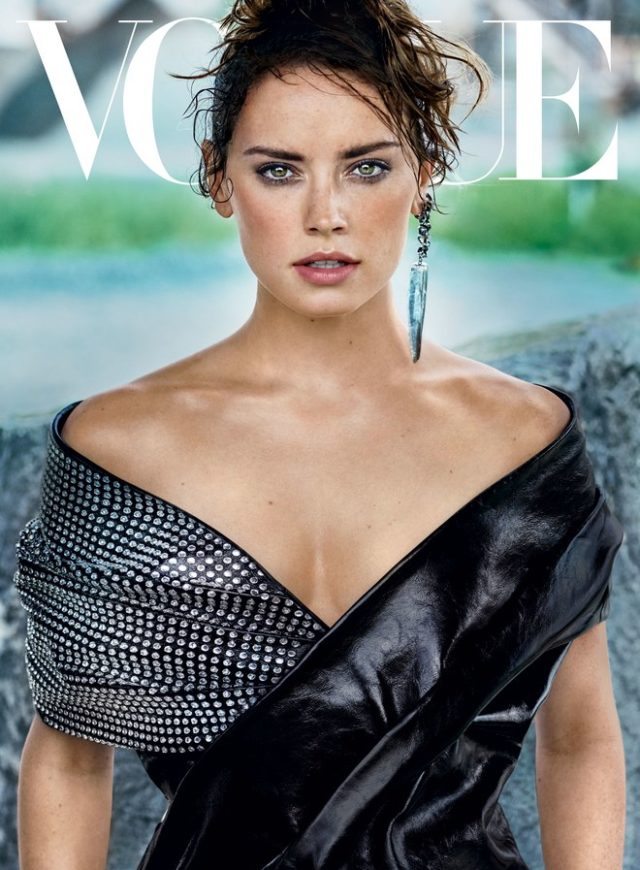 As Star Wars season goes into full swing again, Vogue treated us with Daisy Ridley (who plays Rey) as their November cover star and a "73 Questions" video with her. Here, she showed that she has an impressive array of talents aside from acting and wielding a lightsaber.
While Daisy toured Vogue in her New York hotel room, she showed them that she can do a loud whistle (useful for calling your dog or hailing a cab), lift two weight bags (her personal record is lifting 80 kg weights), and speak French and Japanese. One of my favorites is her rapping Eminem's "Lose Yourself."
Of course, she was also asked about Star Wars: The Last Jedi. Daisy showed a bit of her lightsaber moves and did her best Wookie impersonation. But if you're looking for possible spoilers, there aren't any aside from bleeps. Sorry.
If you want to learn more about Daisy before The Last Jedi's premiere, just watch the video in full. Now excuse us as we put it on loop.
Photo courtesy of Vogue
Follow Preen on Facebook, Instagram, Twitter, Snapchat, and Viber
Related stories:
How Did Carrie Fisher's Dog Like 'The Last Jedi' Trailer?
WATCH: The 'Star Wars: The Last Jedi' Official Trailer Is Now Here
How to Properly Display Your Excitement for 'Star Wars: The Force Awakens'
Which Sister's Closet Does Kendall Jenner Want to Raid?
Jennifer Lawrence Fronts the First Painted 'Vogue' September Cover