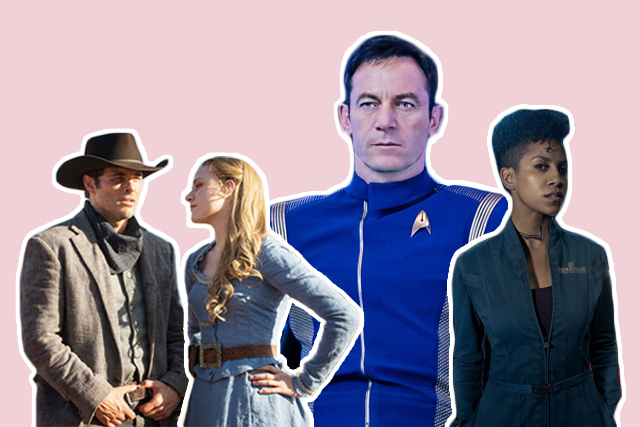 With movies like Star Wars and Blade Runner making a comeback, science fiction-themed shows are also being created left and right. Some are based in space while others tackle futuristic ideas like robots and artificial intelligence. It's interesting to see how writers and directors bring these new topics to life each episode. Do you think any of these plots are possible for the future?
Star Trek: Discovery
If you're a Star Trek fan, you might enjoy the latest addition to the franchise made by CBS. The plot is set 10 years before Captain Kirk's five-year mission. The story follows the crew on board the USS Discovery as they come across new civilizations and worlds. Klingons also make a cameo in the episodes released so far. The series aired last Sept. 24 and episodes are shown weekly on Netflix.
Blade Runner Black Out 2022
Just in time for Blade Runner 2049, director Deni Villeneuve asked three of his friends to produce short films. These clips show what has happened between the original Blade Runner and the year 2049. One in particular was written and directed by Shinichirô Watanabe, who is responsible for animes like Samurai Champloo and Cowboy Bebop. This 15-minute short film is set in 2022 and follows the cause of a global blackout. You can watch the short film below.
The Expanse
Have you ever wondered about the planets beyond Earth? Set hundreds of years in the future, The Expanse follows humans after colonizing the solar system. Mars, on the other hand, has become an independent military power. A war is about to break out as two characters investigate a case that could expose a conspiracy.
Westworld
Amusement parks in the future might go beyond just rides and attractions. In HBO's Westworld, rich individuals visit the western-themed park hosted by robots. In this world they can live out their fantasies with no consequence. The show follows the story inside the park as well as the characters who handle Westworld. As the series progresses, secrets of the park are revealed. If you're a fan of action and Anthony Hopkins, you have time to finish the first season before the next one starts next year.
The 100
Following the destruction of civilization on Earth, survivors live among 12 international space stations. As their resources start to diminish, they scramble to find a solution. The leaders then send 100 juvenile prisoners back to Earth to test if it is inhabitable once again. The show shadows the prisoners as they discover a planet they have never seen before.
Art by Lara Intong
Follow Preen on Facebook, Instagram, Twitter, Snapchat, and Viber
Related stories:
Billions, Sense8, and Other Shows You Need to Binge Watch
From the Wrestling Ring to the News Room: How Women Rule in these TV Shows
See How Police Get False Confessions In These Crime Documentaries
Ranking the 'Game of Thrones' Houses After the Season 7 Finale