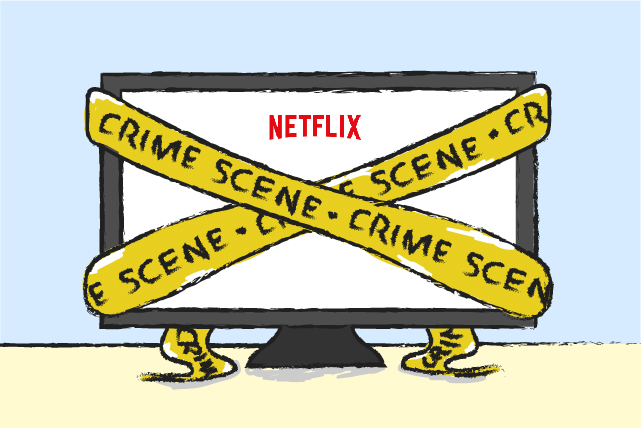 Are you looking for something to binge-watch on Netflix this week? Try watching some crime documentaries. There are many documentaries to choose from so we've narrowed it down to five. They range from full-length movies to ones that break it down to a series of episodes. These documentaries cover different cases from murder to false confessions and corruption in law enforcement. Give these a chance if you want to watch something more serious and educational too.
The Confession Tapes
Released earlier this month, The Confession Tapes is a seven-episode series that tackles possible false confessions. Each episode focuses on a different case, highlighting devious interrogation tactics that force suspects to confess to crimes they didn't commit. You will see how law enforcement will pin down a person even if they lack evidence. The anecdotes are so gripping that you won't be able to stop watching.
Amanda Knox
The case against Amanda Knox is still talked about to this day but do we know all the details? The documentary released last year brings to light evidence as well as narratives from Amanda herself. She talks about what it was like being an exchange student in Italy to being convicted of murdering her roommate. She was eventually acquitted in 2007 but many still believe she is guilty.
Casting JonBenet
Casting JonBenet takes on a different style of storytelling as they treat it as an audition tape for roles. Each person in the documentary is trying out for a different character in the case from JonBenet Ramsey herself to her mom Patsy Ramsey. These auditionees share details of the unsolved murder and then reenact possible theories in the end.
Making a Murderer
After spending almost 20 years in prison for a crime he didn't commit, Steven Avery was exonerated and filed a suit against Manitowoc County. Filmed over a 10-year period, this documentary also addresses corruption in law enforcement in Wisconsin and how it was almost exposed.
Killer Women with Piers Morgan
Piers Morgan asks all the questions we want answers to as he interviews five female murderers. He sits down with these women who have been convicted of heinous crimes like murdering their families and loved ones. Piers tries to uncover why they committed these crimes and interviews their friends and family as well.
Art by Lara Intong
Follow Preen on Facebook, Instagram, Twitter, Snapchat, and Viber
Related stories:
Why Did Netflix Cancel a Show that Tackles Gender Equality?
Netflix The Keepers Is a Reflection of How We Treat Sexual Abuse Victims
Billions, Sense8, and Other Shows You Need to Binge Watch
Girlboss Gets Axed After Just One Season