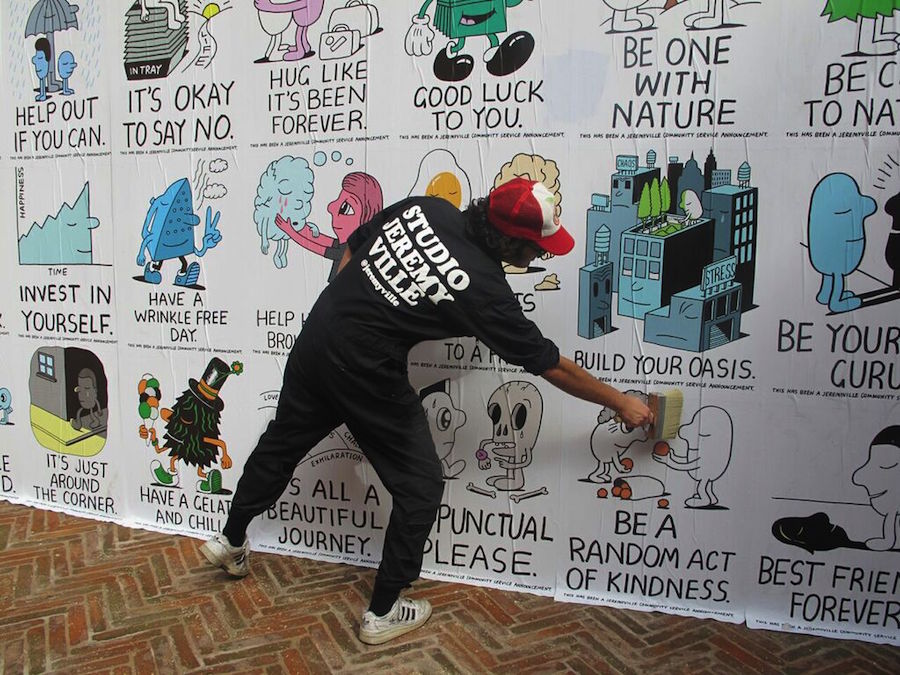 Everyone's favorite pop art temple Vinyl on Vinyl is expecting you this Sunday. This May 24, three artists—Dennis Bato, Rai Cruz, and Jeremyville—are going back-to-back-to-back with solo shows that vary in theme, technique and look. We're giving you a breakdown of all the art you'll have to chew.
Sa Mata ng Ating Kamalayan by Dennis Bato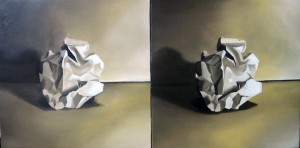 The young local street artist behind that Art in the Park Rubik's Cube "ReciproCity" is set to debut new work in his first solo show this year.
Dennis Bato's upcoming exhibition dabbles in matters of aesthetics, subjectivity and perspective. A reflection on the difference and sameness of opinion, some of his works deceive by looking like simplistic still lifes borrowed from past centuries. But that's exactly how Dennis' genius best shows itself.
Urban Modifications by Rai Cruz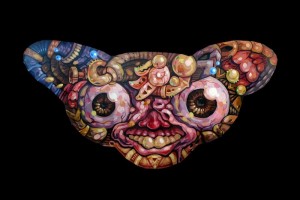 Caviteño artist of Legaspi underpass mural fame Rai Cruz injects street grit in an acrylic series of vibrant renditions of local subjects. By renditions, we mean a violation of the main subject, where you're mostly left with literal innards than the real thing. You'll see this trend in "Isaw," "Tarsier," and many others that skin mundane subjects down to their teeth, eyes, and goo—as if to say these objects of pride have lost face in an age where we oversell them.
For those who enjoy overblown images and the Legaspi underpass mural, this one's for you.
Paintings, sculptures and prints by Jeremyville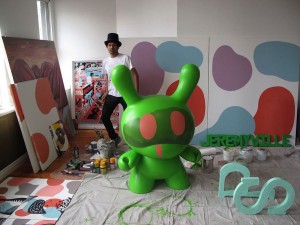 Vinyl on Vinyl brings Australian artist Jeremyville to Manila together with a few of his quirky caricatures from Service Announcements, sculptures and other original work. His youthful works are easy on the eyes despite being a collage of illustrated objects.
Jeremyville is a New York-based artist whose works you might've seen on totes for LeSportSac and this Swatch watch. He has exhibited his collections around the world, and eventually landed a spot on Steven Heller's book 100 Best Illustrators in the World.
 Catch the opening night beginning 6 p.m. at Vinyl on Vinyl in Makati. Exhibits will run until June 9.