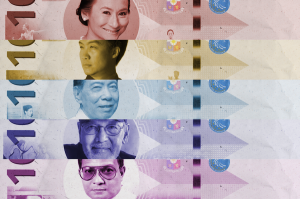 We took our cue from Dazed Digital about changing the conversation when it comes to the faces we'd want to see on our banknotes. They chose to honor the visual artists whose influence remains relevant in the current British scene. If the Queen is to be replaced with the late Alexander McQueen on the British pound, it wouldn't be so much of a stretch to see other important figures on our currency rather than the usual political leaders and national heroes.
Thinking over who has shaped Philippine culture and influenced a whole generation of young people, we don't understand why there isn't enough attention given to our artists. It's high time that these people come into the spotlight, rather than just be figures in their chosen field. We took upon the hard task of choosing our artists who we believe are worth the money, quite literally.
We looked at each major field of art where our Filipino masters have excelled at. We pick the top five local artists who proved themselves more than worthy of being on our paper bills.
Jose "Pitoy" Moreno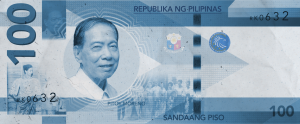 The fashion designer has dressed them all—celebrities, politicians, models. His designs speak of local textures and fabrics, while his aesthetics focused on sharply defined evening wear for the power woman and turned the terno into more than just a national costume. He has staged over 40 shows all over the globe including the major fashion capitals.
Benedicto "BenCab" Cabrera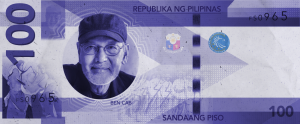 A recipient of the National Artist Award in 2006, BenCab's visual story has taken him to London, New York, Macau, and back to Manila.  A signpost in the history of Philippine art, his works have evolved with the times and context he was in and is a constant point of dialogue in society.
Kenneth Cobonpue

The Cebuano industrial designer has crafted his way into the modern scene with works that challenge the usual approach to furniture design. Combining natural materials with a meticulous handmade discipline, Kenneth's designs have attracted a Hollywood clientele and the attention of Time magazine.
Lisa Macuja-Elizalde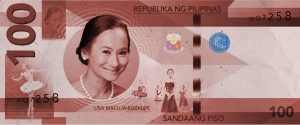 As the only prima ballerina in the Philippines, Lisa's story is all about discipline. Starting at an early age, Lisa danced her way to different awards and achievements short of a National Artist Award. Given all her accomplishments, it will be only a matter of time until she receives the said honor.
Lino Brocka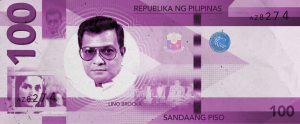 He may have already passed on but his legacy remains. "Maynila Sa Kuko Ng Liwanag", "Insiang", and "Tinimbang Ka Ngunit Kulang" are not only landmark films in the director's career but also in Philippine cinema for their excellent execution and how they remain relevant to this day.
If you were to pick, who would you choose? Tell us in the comments below! 
Art By Dorothy Guya