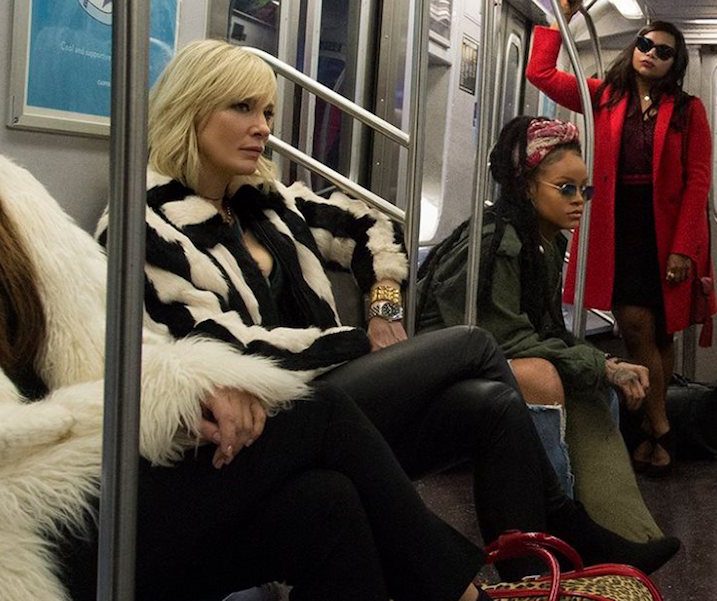 Ealier this year, we got the great news that an all-girl Ocean's 8 was in the works. It promised a powerhouse cast in Sandra Bullock, Anne Hathaway, Mindy Kaling, Cate Blanchett, Awkwafina, Helena Bonham Carter, Sarah Paulson, and Rihanna. We were all here for it and more than ready to line up for the cinemas. But since that teaser photo, we didn't hear much about it. We almost forgot about it. Almost.
Today, Anne Hathaway casually dropped the first official poster of the movie along with a curt caption revelaving the release date. You can trust we're screaming in excitement right now.
Look at the coats, the shades, and the badasss feel to it. It's giving us life. And though June feels like a long way from now, at least we know when this spinoff is going hit the theaters. Block screening, anyone?
Ocean's 8 takes off from the Ocean's franchise directer by Steven Soderbergh. It focuses on the life of Debbie Ocean, estranged sister of heist mastermind Danny Ocean. After serving prison time, she gathers a group of fellow heisters to pull off an elaborate scheme at the Met Gala.
Who's excited to see the first trailer?
[
Glamour
]
Photo courtesy of Vanity Fair
Follow Preen on Facebook, Instagram, Twitter, Snapchat, and Viber
Related stories:
Ocean's 8: Watch Out For the Grandest Heist by an All-Girl Group
Wonder Woman Screening: Who Joined Us For a Night of Women Empowerment?
The First Peek of the New Ghostbusters Is Here
Jodie Whittaker on Being the First Female Doctor in Doctor Who