Trust Buzzfeed to give us a first look into the much-awaited remake of the '80s classic.
Two photos of the all-female cast, comprised of Kristen Wiig, Leslie Jones, Melissa McCarthy, and Kate McKinnon, all geared up and ready to face those ghosts were released via the website earlier today. It's official: the cast and crew are filming in New York.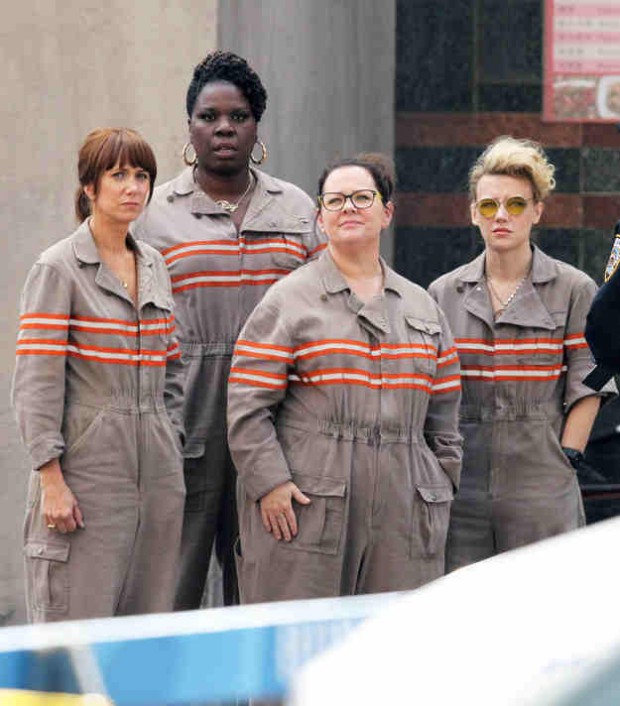 Decked out in the classic ghostbuster grey jumpsuits, these four influential women in comedy today look more than ready to reel in the laughs.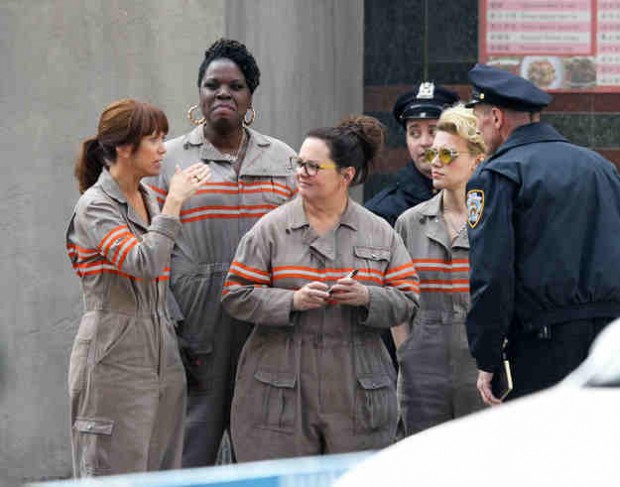 When news of the remake of Ghostbusters with an all-female cast first broke out, there were skeptics but also immediate fans.
Still, amid multiple confirmations that this film is really going to happen, it was still quite hard to believe it would come into fruition. The original plan to remake Ghostbusters had been delayed previously for multiple reasons, including the refusal of Bill Murray to reprise the role, and when one of the original ghostbusters Harold Ramis passed away last year.
Photos courtesy of Buzzfeed